ETHOGRAM PERILAKU ALAMI INDIVIDU TIKUS SAWAH (Rattus argentiventer Robinson and Kloss, 1916) DALAM LABORATORIUM
10.52508/zi.v24i2.739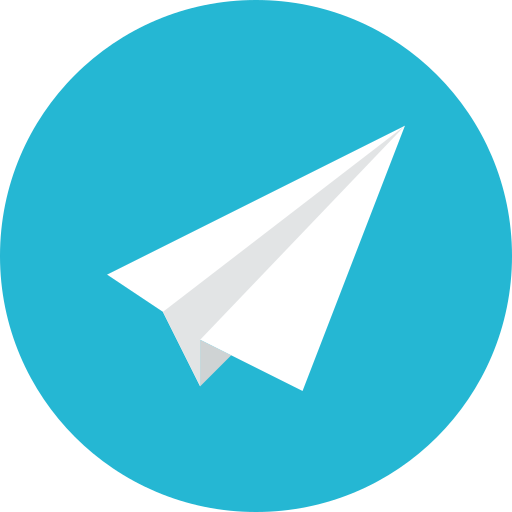 |
Abstract views:
2847
|
PDF views:
5814
Abstract
Perilaku merupakan respons senso-motorik makhluk hidup terhadap beragam stimulus dan fluktuasi kondisi lingkungan. Pengamatan terhadap perilaku alami tikus sawah telah dilakukan pada kondisi laboratorium. Tikus sawah tersebut ditangkap dari lapangan. Penelitian bertujuan untuk mengungkapkan dan mendeskripsikan perilaku alami tikus sawah. Semua aktivitas tikus percobaan dipantau kamera CCTV dan dilakukan pengamatan saksama untuk membuat ethogram. Hasil pengamatan menunjukkan bahwa aktivitas normal tikus sawah sepanjang periode aktifnya pada malam hari meliputi perilaku keluar-masuk lubang sarang, mengendus, mengawasi, menjelajah, makan dan minum, merawat diri, istirahat, dan menggali tanah. Sebagian besar aktivitas dilakukan pada pukul 17:30-22:00 WIB sehingga dapat dinyatakan bahwa periode tersebut merupakan waktu puncak aktivitas tikus sawah. Hasil percobaan diharapkan dapat menjadi standar perilaku alami tikus sawah untuk dibandingkan dengan respons tikus uji ketika dipaparkan kembali vokalisasi alaminya. Vokalisasi yang memberikan perbedaan respon perilaku tikus dianggap sebagai suara
Keywords
aktifitas harian; nokturnal, laboratorium, pengendalian
References
Aplin, K.P., Brown, P.R., Jacob, J., Krebs, C.J. & Singleton, G.R. (2003). Field Methods for Rodent Studies in Asia and the Indo-Pacific. Canberra: CSIRO.
Badan Pusat Statistik. (2009). Statistik Indonesia. Jakarta: BPS
Brown, P.R., Leung, L.K.P., Sudarmaji, & Singleton, G.R. (2003). Movements of the ricefield rat, Rattus argentiventer, near a trap-barrier system in rice crops in West Java, Indonesia. Journal Pest Management, 49(20),123-129.
Brudzynski, S.M. (2010). Chapter1.1: Vocalization as an ethotransmitter. In : Brudzynski, S.M. (editor). Handbook of Mammalian Vocalization an Integrative Neuroscience Approach. 1st edition. Amsterdam: Academic Pres. pp:1-9
Carson, N. (1999). How do animals communicate? [Online]. Diambil dari http://www.ehow. com/way5465476animal-communication-methods.html [17 Maret 2010].
Huntingford, I. (1984). The Study of Animal Behaviour. London: Chapman and Hall
Kikkawa, J.& Thorne, M.J. (1974). The Behavior of Animals. London: John Murray Publisher LTD.
Lehner, P.N. (1979). Handbook of Ethological Methods. New York: Garland STPM Press.
Meehan, A. P. (1984). Rats and Mice, Their Biology and Control. Tonbrigde-Great Britain: Brown Knight & Truscott ltd.
Nolte, D.L., Jacob, J., Sudarmaji, Hartono, R., Herawati, N.A. & Anggara, A.W. (2002). Demographics and burrow use of rice-field rats in Indonesia. Proc.20th Vertebrate Pest Conf. Univ. California Davis : March 4-7 2002. pp: 75-85
Priyambodo, S. (2003). Pengendalian Hama Tikus Terpadu. Yogyakarta: Penebar Swadaya.
Rochman, Sudarmaji, & Anggara, A.W. (2005). Bioekologi hama tikus sawah. Makalah Lokakarya Pengelolanan Tanaman Terpadu - Pengendalian Hama Tikus Terpadu. Balai Penelitian Tanaman Padi, Sukamandi : 12-13 Desember 2005. Hlm 1-13
Singleton, G. R., Belmain, S. R. & Brow, P. R. (2010). Rodent outbreaks: an age-old issue with a modern appraisal. In: Singleton, G. R., Belmain, S. R., Brown, P. R. & Hardy, B.(editor). Rodent Outbreaks: Ecology and Impacts. Los Banos: International Rice Research Institute.
Sudarmaji. (2004). Dinamika populasi tikus sawah Rattus argentiventer (Rob&Kloss) pada ekosistem sawah irigasi teknis dengan pola tanam padi-padi-bera.(Disertasi), Universitas Gadjah Mada, Yogyakarta.
Sudarmaji, Rahmini, Herwati, N.A. & Anggara, A.W. (2005). Perubahan musiman kerapatan populasi tikus sawah di ekosistem sawah irigasi. Penelitian Pertanian, 24(3),119-125.
Zhou, W. Y., Wei, W. H. & Fan, N. C. (1999). A method for studying behaviour of small animals. In: Zhang, Z. B., Hinds, L., Singleton, G. R. & Wang, Z. W. (1999). Rodent Biology and Management. ACIAR Technical Reports no.45. International Conference on Rodent Biology and Management.Canbera: ACIAR.
Refbacks
There are currently no refbacks.