KARAKTERISTIK GENETIK LOBSTER MUTIARA (Panulirus ornatus FABRICIUS, 1798) BERDASARKAN MARKA CYTOCHROME OXYDASE SUBUNIT I (COI)
10.52508/zi.v27i1.3911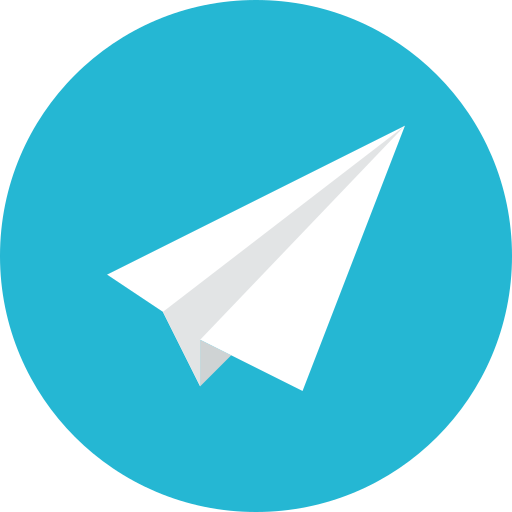 |
Abstract views:
1546
|
PDF (Bahasa Indonesia) views:
1309
Abstract
Upaya pemulihan lobster mutiara (Panulirus ornatus Fabricius, 1798) melalui restocking dibutuhkan untuk meningkatkan populasinya di alam. Keragaman genetik populasi asli lobster mutiara penting untuk dikaji lebih dahulu sebelum tindakan restocking untuk menghindari introduksi lobster mutiara yang memiliki variasi genetik lebih rendah dibandingkan lobster mutiara yang sudah ada di alam. Penelitian ini bertujuan untuk mengetahui karakteristik genetik lobster pada beberapa lokasi penangkapan lobster mutiara, yaitu Ujung Kulon (n = 10), Pangandaran (n = 13), Tulungagung (n = 14), Banyuwangi (n = 16), dan Lombok Tengah (n = 15). Sampel lobster mutiara dikoleksi pada periode Februari – Oktober 2015. Setiap individu lobster diambil sampel jaringan untuk kemudian dianalisa menggunakan marka COI (Cytochrome Oxidase subunit I). Amplikon sepanjang 700 bp yang diperoleh kemudian dikarakterisasi menggunakan enzim restriksi HinfI, NlaIII, dan TaqI. . Berdasarkan hasil restriksi diperoleh keragaman genetik lobster mutiara tertinggi di Pangandaran (Ho/He = 0,8882). Analisa jarak genetik menunjukan populasi lobster mutiara dari Lombok memiliki jarak genetik terjauh dibanding kan dengan populasi lobster mutiara dari tulungagung-banyuwangi dan ujung kulon-pangandaran (D 0,083 − 0,162).
Kata kunci: COI, genetik, lobster mutiara, PCR-RFLP.
Keywords
COI, genetik, lobster mutiara, PCR-RFLP
References
Booth, J. D. (1997). Long-distance movements in Jasus spp. and their role in larval recruitment. Bulletin of Marine Science, 61(1), 111-128.
Chow, Seinen, Andrew Jeffs, Yoichi Miyake, Kooichi Konishi, Makoto Okazaki, Nobuaki Suzuki, Muhamad F Abdullah, Hideyuki Imai, Toshie Wakabayasi, and Mitsuo Sakai. (2011). Genetic isolation between the western and eastern Pacific populations of pronghorn spiny lobster Panulirus penicillatus. PloS one 6 (12):1-9.
Cortázar-Chinarro, M., Lattenkamp, E. Z., Meyer-Lucht, Y., Luquet, E., Laurila, A., & Höglund, J. (2017). Drift, selection, or migration? Processes affecting genetic differentiation and variation along a latitudinal gradient in an amphibian. BMC evolutionary biology, 17(1), 189.
Dao, Hoc Tan, Carolyn Smith-Keune, Eric Wolanski, Clive M Jones, and Dean R Jerry. (2015). Oceanographic currents and local ecological knowledge indicate, and genetics does not refute, a contemporary pattern of larval dispersal for the ornate spiny lobster, Panulirus ornatus in the south-east Asian archipelago. PloS one 10 (5):1-19.
Djasmani, S. S., Djumanto, D., & Sukardi, S. (2012). Pemanfaatan dan laju tangkap udang lobster di pantai selatan daerah istimewa Yogyakarta. Jurnal Perikanan (Journal of Fisheries Sciences) 14(1):20-26.
Fischer, Markus, Michael Hock, and Melanie Paschke. (2003). Low genetic variation reduces cross-compatibility and offspring fitness in populations of a narrow endemic plant with a self - incompatibility system. Conservation genetics 4 (3):325-336.
Flessa, Fabienne, Alexandra Kehl, and M Kohl. (2010). RFLPtools: Tools to analyse RFLP data. R package version 1.
Grant, W. S., Jasper, J., Bekkevold, D., & Adkison, M. (2017). Responsible genetic approach to stock restoration, sea ranching and stock enhancement of marine fishes and invertebrates. Reviews in Fish Biology and Fisheries, 27(3), 615-649.
Groeneveld, J. C., & Branch, G. M. (2002). Long-distance migration of South African deep-water rock lobster Palinurus gilchristi. Marine Ecology Progress Series, 232, 225-238.
Hajibabaei, Mehrdad, Gregory AC Singer, Paul DN Hebert, and Donal A Hickey. (2007). DNA barcoding: how it complements taxonomy, molecular phylogenetics and population genetics. TRENDS in Genetics 23 (4):167-172.
Hilal, K., & Fachri, Y. (2016). Kepentingan Indonesia melarang ekspor benih lobster ke Vietnam Tahun 2015. Jurnal Online Mahasiswa (JOM) Bidang Ilmu Sosial dan Ilmu Politik 3(2):1-15.
Hebert, Paul DN, Alina Cywinska, and Shelley L Ball. (2003). Biological identifications through DNA barcodes. Proceedings of the Royal Society of London B: Biological Sciences 270 (1512):313-321.
Hebert, Paul DN, Erin H Penton, John M Burns, Daniel H Janzen, and Winnie Hallwachs. (2004). Ten species in one: DNA barcoding reveals cryptic species in the neotropical skipper butterfly Astraptes fulgerator. Proceedings of the National Academy of Sciences of the United States of America 101 (41):14812-14817.
Hubert, Nicolas, Robert Hanner, Erling Holm, Nicholas E Mandrak, Eric Taylor, Mary Burridge, Douglas Watkinson, Pierre Dumont, Allen Curry, and Paul Bentzen. (2008). Identifying Canadian freshwater fishes through DNA barcodes. PloS one 3 (6):e2490.
Inoue, Nariaki, Hiromi Watanabe, Shigeaki Kojima, and Hideo Sekiguchi. (2007). Population structure of Japanese spiny lobster Panulirus japonicus inferred by nucleotide sequence analysis of mitochondrial COI gene. Fisheries Science 73 (3):550-556.
Jeena, N. S., Gopalakrishnan, A., Radhakrishnan, E. V., Kizhakudan, J. K., Basheer, V. S., Asokan, P. K., & Jena, J. K. (2016). Molecular phylogeny of commercially important lobster spe-cies from Indian coast inferred from mitochondrial and nuclear DNA sequences. Mitochondrial DNA Part A, 27(4), 2700-2709. Kadafi, M., Widaningroem, R., & Soeparno, S. (2006). Aspek Biologi dan Potensi Lestari Sumberdaya Lobster (Panulirus spp.) di Perairan Pantai Kecamatan Ayah Kabupaten Kebumen. Jurnal Perikanan (Journal of Fisheries Sciences) 8(1):108-117.
Kartamihardja, ES, and F Satria, (2016). Petunjuk teknis pengkayaan stok dan rehabilitasi habitat lobster, Edisi 1: Balai Pemulihan dan Konservasi Sumber Daya Ikan.
Khikmawati, LT, S Martasuganda, and MFA Sondita. (2017). Keragaan lobster hasil tangkapan di Pelabuhan Ratu dibanding-kan regulasi yang berlaku. Jurnal Ilmu dan Teknologi Kelautan Tropis 9
(2):507-520.
Lavery, Shane D, Ahmad Farhadi, Hamid Farahmand, Tin-Yam Chan, Ashkan Azhdehakoshpour, Vibhavari Thakur, and Andrew G Jeffs. (2014). Evolutionary divergence of geographic subspecies within the scalloped spiny lobster Panulirus homarus (Linnaeus 1758). PloS one 9 (6):1-13.
Miller, Mark P. (1997). Tools for Population Genetic Analysis (TFPGA) 1.3: a Windows Program for the Analysis of Elysium and Molecular Population Genetic Data. http://www.marksgeneticsoftware. net/.
Moria, Sari Budi, Haryanti, Gusti Ngurah Permana, and Bejo Slamet. (2006). Karakter genetik dan struktur populasi ikan napoleon, Cheilinus undulatus di perairan Indonesia. Jurnal Riset Akuakultur 1 (3):315-323.
Moore, R., & MacFarlane, J. W. (1984). Migration of the ornate rock lobster, Panulirus ornatus (Fabricius), in Papua New Guinea. Marine and Freshwater Research, 35(2), 197-212.
NCBI. (2018). Panulirus ornatus cytochrome oxidase subunit I sequence database. https://www.ncbi.nlm.nih.gov/nuccore/?term=panulirus+ornatus+COI diakses tanggal 20 Februari 2018)
Nei, Masatoshi. (1972). Genetic distance between populations. The American Naturalist 106 (949):283-292.
Nugroho, Estu, Ani Widiyati, Imron Imron, and Tutik Kadarini. (2002). Keragaan genetik ikan nila GIFT berdasarkan polimorfisme mitokondria DNA d-loop. Jurnal Penelitian Perikanan Indonesia 8 (3):1-6.
Permana, Gusti Ngurah, Jhon Harianto Hutapea, Haryanti, and Sari Budi Moria Sembiring. (2007). Variasi genetik ikan tuna sirip kuning, Thunnus albacares dengan analisis elektroforesis allozyme dan mtDNA. Jurnal Riset Akuakultur 2 (1):41-50.
Permana, IGN, SB Moria, Haryanti, and K Sugama. (2001). Pengaruh domestikasi terhadap variasi genetik ikan kerapu bebek (Cromileptes altivelis) yang dideteksi dengan allozyme electrophoresis. Jurnal Penelitian Perikanan Indonesia 7 (1):25-30.
Planes, S., & Fauvelot, C. (2002). Isolation by distance and vicariance drive genetic structure of a coral reef fish in the Pacific Ocean. Evolution, 56(2), 378-399.
Sembiring, Sari Budi Moria, Jhon Harianto Hutapea, and Haryanti. (2015). Variasi genetik ikan kerapu sunu Plectropomus leopardus F-0 hingga F-3 berdasarkan marka mikrosatelit. Jurnal Riset Akuakultur 10 (3):305-311.
Senevirathna, J. D. M., & Munasinghe, D. H. N. (2013). Identification of taxonomic status of spiny lobster species in Sri Lanka Using DNA barcoding and its implications on fisheries and conservation programs. Tropical Agricultural Research, 25(1):96-108.
Sugama, Ketut, and Agus Prijono. (1998). Biochemical genetic differentiation among wild populations of milkfish (Chanos chanos) in Indonesia. Indonesian Fisheries Research Journal 4 (1):11-18.
Trask, J. A. S., Malhi, R. S., Kanthaswamy, S., Johnson, J., Garnica, W. T., Malladi, V. S., and Smith, D. G. (2011). The effect of SNP discovery method and sample size on estimation of population genetic data for Chinese and Indian rhesus macaques (Macaca mulatta). Primates 52(2):129-138.
Upton, Graham JG. (1992). Fisher's exact test. Journal of the Royal Statistical Society. Series A (Statistics in Society):395-402.
Valiquette, E., Perrier, C., Thibault, I., & Bernatchez, L. (2014). Loss of genetic integrity in wild lake trout populations following stocking: insights from an exhaustive study of 72 lakes from Q uébec, C anada. Evolutionary Applications, 7(6), 625-644.
Wibowo, Arif, Mas Tri Djoko Sunarno, Subagdja Subagdja, and Taufiq Hidayah. (2017). Karakterisasi populasi ikan putak (Notopterus notopterus) menggunakan analisis keragaman fenotipik dan daerah 16SRNA DNA Mitokondria. Jurnal Penelitian Perikanan Indonesia 15 (1):1-12.
Zamroni, Achmad, Suwarso Suwarso, and Estu Nugroho. (2014). Struktur genetika populasi ikan malalugis biru (Decapterus macarellus Cuvier, 1833) Di Sekitar Sulawesi Berdasarkan Mt-DNA Marker. Jurnal Penelitian Perikanan Indonesia 20 (1):31-41.
Zamroni, Achmad, Suwarso, and S Mardlijah. (2016). Genetika populasi ikan banyar (Rastrelliger kanagurta Cuvier, 1817) Di Perairan Barat Sumatera, Selat Malaka Dan Laut Cina Selatan. Jurnal Penelitian Perikanan Indonesia 22 (1):1-8.
Refbacks
There are currently no refbacks.