Komparasi Kecernaan Protein pada Kakatua Tanimbar (Cacatua goffiniana,Finsch 1863) dengan Pemberian Sumber Protein Nabati yang Berbeda
10.52508/zi.v26i1.3532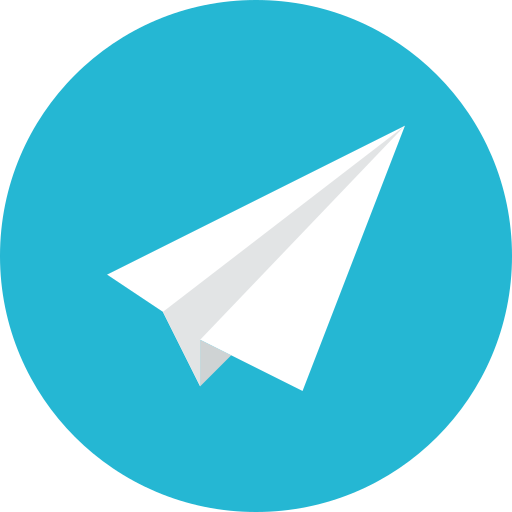 |
Abstract views:
664
|
PDF views:
1105
Abstract
Penelitian bertujuan untuk mengetahui kecernaan protein semu (KPS) dan metabolisme energi semu (MES) pada kakatua tanimbar yang diberi pakan dua sumber protein nabati yang berbeda, yaitu biji bunga matahari dan kacang tanah. Penelitian dilakukan di Penangkaran Burung, Puslit Biologi-LIPI. Analisis nutrisi bahan pakan dan ekskreta dilakukan di Laboratorium Pengujian Puslit Biologi-LIPI. Penelitian berlangsung selama 75 hari. Materi yang digunakan adalah 5 ekor kakatua tanimbar yang terdiri dari 2 jantan dan 3 betina. Burung tersebut mendapatkan 3 perlakuan pakan dengan sumber protein yang berbeda, yaitu kontrol (P0), P0 + kacang tanah (P1), dan P0 + biji bunga matahari (P2). Pakan kontrol ada-lah jagung manis, kelapa, jambu biji, pisang lampung, kedondong, tauge, kacang panjang, dan kangkung. Parameter yang diamati adalah konsumsi pakan, KPS, MES, dan efisiensi metabolisme. Data dianalisis dengan metode deskriptif. Hasil menunjukkan, rataan konsumsi bahan kering P0 ? P1 dan P2. Rataan KPS P1 (1,76%) ? P0 (0,66%) dan P2 (1,39%). Rataan efisiensi metabolik P1 (88,98%) ? P0 (86,72%) dan P2 (87,65%). Rataan MES pada P0 (1354,99 kal/g) ? P1 (1194,21 kal/g) dan P2 (1189,47 kal/g). Dari hasil penelitian disimpulkan bahwa kacang tanah dan biji bunga matahari dapat digunakan secara bergantian sebagai sumber protein alternatif bagi burung kakatua Tanimbar.
Keywords
Psittacidae, penangkaran, nutrisi, energi
References
Amerah, A. M., Ravindran, V., Lentle, R. G. & Thomas, D. G. (2007). Feed particle size: implication on the digestion and performance of poultry. Journal World's Poultry Science, 63, 439-455.
Anggorodi, R. (1994). Ilmu makanan ternak umum. Jakarta: Gramedia.
Akande, K. E. (2011). Proximate and amino acid analyses of full-fat sunflower (Helianthus annuus L.) seed meal. Sin-gapore Journal of Scientific Research, 1, 179-183.
Alderton, D. (1990). A birdkeeper's guide to cockatoos: a comprehensive survey of these distinctive birds with practical advice on their care and breeding. Lon-don: Salamander Nook.
Allama, H., Sofyan, O., Widodo, E. & Prayogi, H. S. (2012). Pengaruh penggunaan tepung ulat kandang (Alphitobius diaperinus) dalam pakan terhadap penampilan produksi ayam pedaging. Jurnal Ilmu-Ilmu Peter-nakan, 22(3), 1-8.
Allen, P. C. & Fetterer, R. H. (2000). Effect of Eimeria acervulina infection on plasma L-arginine. Poultry Science, 1414-1417.
Bavelaar, F. J. & Beynen, A. C. (2004). Ather-osclerosis in parrots. a review. Veteri-nary Quarterly, 26(2), 50-60.
Cameron, M. (2007). Cockatoos. Colling-wood: CSIRO Publishing.
Campos-Mondragón, M. G., De La Barca, A. M. C., A. Duráh-Prado, L. C., Campos-Reyes, R. M., Olaart-Ros, J., Ortega-Garcia, L. A., Medina –Juarez & Angu-lo, O. (2009). Nutritional composition of new peanut (Arachis hypogaea L.) cultivars. Grasas Y Aceites, 60(2), 161-167.
Efron, D. T. & Barbul A. (1998). Modulation of inflammation and immunity by argi-nine supplements. Current Opinion in Clinical Nutrition and Metabolic Care, 1 (6), 531-538.
Emamzadeh, A. N. & Yaghobfar, A. (2009). Evaluation of protein digestibility in canola meals between caecectomised and intact adult cockerels. World Acade-my of Science, Engineering and Tech-nology, 3, 108-110.
Eshun, G., Amankwah, E. A. & Barimah, J. (2013). Nutrients content and lipid char-acterization of seed pastes of four se-lected peanut (Arachis hypogaea) varie-ties from Ghana. African Journal of Food Science, 7(10), 375-381.
Forshaw, J. M. & Cooper, W. T. (1989). Par-
rots of the world. Third Edition. Mel-bourne: Landsdowne edition.
Grundy, S. M. & Denke, M. A. (1990). Die-tary influences on serum lipids and lipo-proteins. Journal of Lipid Research, 31, 1149-1172.
Hagen, M. (2005). The metabolizable energy of sunflower seed kernel in goffin's cockatoo (Cacatua goffini) and a review of the amino acid and fatty acid compo-sition of oil seeds eaten by parrots. [Online]. Diambil dari http://shell.pubnix.net~mhagen/welcome.html[7 Februari 2017].
Harper E. J. (2000). Estimating the energy needs of pet birds. Journal of Avian Medicine and Surgery, 14, 95-102.
Harper E. J. & Turner, C. L. (2000). Nutrition and energetics of the canary (Serinus canarius). Comparative Biochemistry and Physiology, 126(3), 271-281.
Hartadi, H., Reksohadiprojo, S. & Tillman, A. D. (1999). Komposisi pakan untuk In-donesia. Cetakan Keempat. Yogyakar-ta: Gadjah Mada University Press.
Haliloglu H. I., Bayir, A., Sirkecioglu, N., Aras, N. M. & Atamanalp, M. (2004). Comparison of fatty acid composition in some tissues of rainbow trout (Oncorhynchus mykiss) living in sea water and freshwater. Food Chemistry, 86, 55–59.
Koutsos, E. A., Matson, K. D. & Klasing, K. C. (2001). Nutrition of birds in the or-der psittaciformes: a review. Journal of Avian Medicine and Surgery, 15, 257-275.
Lint, K. C. & Lint, A. M. (1981). Diets for birds in captivity. London: Blandford Press.
Layton, L. (1989). Parrots as pets: a begin-ner's guide. Melbourne: Times Books International.
Maynard, A. L. & Loosli, K. J. (1956). Animal nutrition. 4th Edition. New York: McGrawhill Book Company, Inc.
Maynard, A. L., Loosli, K. J., Hinzt, H. & Warner, G. R. (1980). Animal nutrition. New York: Seventh Edition. Mc Graw – Hill Book Company.
McDonald, P., Edwards, R., Greenhalgh, J. & Morgan, C. (2002). Animal nutrition. New York: Longman Scientific & Technical.
Muchtadi D., Palupi, N. S. & Astawan, M. (1993). Metabolisme zat gizi. Bogor: Pustaka Sinar Harapan. Pusat Antar Universitas. IPB.
O'Brien, J. (2007). Husbandary guidelines for Cacatua spp. Dublin: EEP.
O'Keefe, S. F., Akoh, C. C. & Min, D. B. (2002). Food lipids: chemistry nutrition and biotechnology. New York: Marcel Dekker. Inc
Parakassi, A. (1986). Ilmu nutrisi dan ma-kanan ternak monogastrik. Jakarta: UI-Press.
Rogers, C. H. (1969). Pet library: parrot guide. New York: The Pet Library Ltd.
Rosa et al. (2009). Chemical composition of Brazilian sunflower varieties. HELIA. 32, Nr., 50, 145-156.
Salari, S., Moghaddam, H. N., Arshami, J. & Golian, A. (2009). Nutritional evalua-tion of full-fat sunflower seed for broil-er chickens. Asian-Australian Journal Animal Science, 22(4), 557-564.
Settaluri, V. S., Kandala, C. V. K., Puppala, N., Sundaram, J. (2012). Peanuts and their nutritional aspects. Food and Nu-trition Science 3, 1644-1650.
Shuman, T. W., Robel, R. J., Dayton, A. D. & Zimmerman, J. L. (1988). Apparent metabolizable energy content of foods used by mourning doves. Journal Wild-life. Manage, 52, 481-483.
Steel, R. G. D. & Torrie, J. H. (1991). Prinsip dan prosedur statistika: suatu pendeka-tan biometrik. Jakarta: Gramedia Pustaka Utama.
Susanti, R., Rahayuningsih, M., Kartijono, N. E., Haryoko, A., Hakim, A. R. & Okta-viantari, T. (2006). Studi perilaku, pa-latabilitas pakan dan bentuk sarang kesukaan gelatik jawa (Padda oryzi-vora). Biosfera, 23(2), 56-65.
Suripta H. dan Astuti, P. (2006). Pengaruh penggunaan minyak lemuru dan mi-nyak sawit dalam ransum terhadap ra-sio asam lemak omega 3 dan omega 6 dalam telur burung puyuh (Coturnix coturnix japonica). Jurnal Indonesian Tropic Animal Agriculture, 32, 21-27.
Tillman, A. D, Hartadi, H., Reksohadiprodjo, S., Prawirokusumo, S. & Lebdosoekojo, S. (1991). Ilmu Ma-kanan Ternak Dasar. Cetakan kelima. Yogyakarta: Gajah Mada University Press.
Villamide, M. J. & San Juan, L. D. (1998). Effect of chemical composition of sun-flower seed meal on its true metaboliz-able energy and amino acid digestibil-ity. Poultry Science, 77, 1884-1892.
Wahju. 1977. Ilmu nutrisi unggas. Yogyakar-ta: Gadjah Mada University Press.
Widodo, W. 2002. Nutrisi dan pakan unggas kontekstual. Jakarta: Direktorat Jen-deral Pendidikan Tinggi Depdiknas.
Wu G. & Morris Jr., S. M. (1998). L-Arginin metabolism: nitric oxide and beyond. Biochemistry Journal, 336, 1-17.
Zarei, A. (2006). Apparent and true metaboliz-able energy in artemia meal. Interna-tional Journal Poultry Science, 5, 627-628.
Refbacks
There are currently no refbacks.