Pengaruh (+)-2,2'-Episitoskirin A dalam Menurunkan Peradangan Hati Mencit (Mus musculus) yang Diinfeksi Staphylococcus aureus
10.52508/zi.v25i2.3312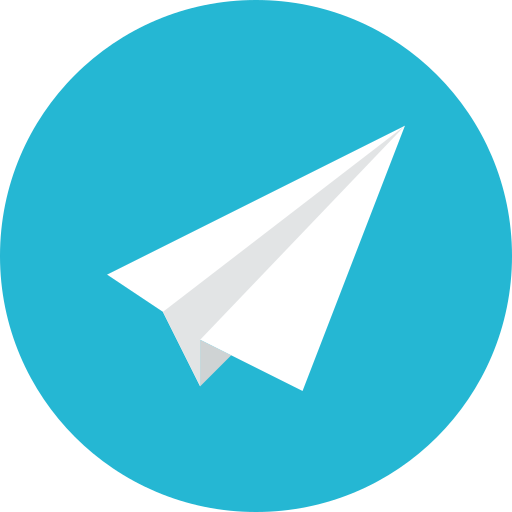 |
Abstract views:
1084
|
PDF views:
911
Abstract
Indonesia memiliki keanekaragaman hayati yang tinggi baik hewan, tumbuhan, maupun mikroorganisme. Diaporthe sp. merupakan jamur endofit yang hidup pada tumbuhan gambir. Jamur ini dapat memproduksi metabolit sekunder yang bernama (+)-2,2'-Episitoskirin A. Senyawa tersebut memiliki kemampuan sebagai antimikrobia terutama terhadap Staphylococcus aureus. Staphylococcus aureus merupakan bakteri penyebab infeksi terbesar di dunia. Asia merupakan benua dengan kejadian methicillin-resistant S. aureus (MRSA) tertinggi. Penelitian ini bertujuan untuk mengetahui efek dari (+)-2,2'-Episitoskirin A terhadap hati mencit yang terinfeksi S. aureus. Penelitian ini menggunakan 30 ekor mencit jantan. Mencit dibagi menjadi enam kelompok perlakuan. Perlakuan pertama merupakan kontrol negatif (tanpa perlakuan), kelompok kedua sebagai kontrol positif (perlakuan S. aureus kelompok ketiga diinjeksi S. aureus dan dicekok (+)-2,2'-Episitoskirin A dosis 50 mg/kg BB (P1), kelompok keempat diinjeksi S. aureus dan dicekok (+)-2,2'-Episitoskirin A dosis 100 mg/kg BB (P2) dan kelompok kelima diinjeksi dengan S. aureus kemudian dicekok (+)-2,2'-Episitoskirin A dosis 200 mg/kg BB (P3). Hewan uji dinekropsi dan dikoleksi hatinya untuk histologi. Hasil pemeriksaan histopatologis memperlihatkan adanya peradangan pada hati semua perlakuan kecuali kontrol negatif. Dosis efektif (+)-2,2'-Episitoskirin A yang dapat mengurangi tingkat peradangan akibat infeksi S. aureus adalah 50 mg/kg BB.
Keywords
(+)-2,2'-episitoskirin A, Staphylococcus aureus, hati mencit, peradangan
References
Abdel-Gwad, A. M., Abdel-Rahman, A. A. & Ali, M. M. (2004). Significance of Staphylococcus aureus in rabbit in Assiut governate. Assiut University Bulletin of Environmental Researches. 7(1), 77-84.
Agusta, A., Ohashi, A. & Shibuya, A. (2006). Bisanthraquinon metabolites produced by the endophytic fungus Diaporthe sp. Chememical and Pharmaceutical Bulletin. 54 (4).. 579-582.
Agusta, A., Jamal, Y., Praptiwi, Nurkanto, A. & Fathoni, A. (2011). Senyawa (+)-2,2'-Episitoskirin A sebagai bahan obat antibakteri dan
antikanker. No. Pendaftaran Paten P00201100625.
Agusta, A., Wulansari, D., Jamal, Y., Nurkanto, A., Praptiwi, & Fathoni, A. (2015). Antibacterial activity and mode of action of (+)-2,2'-Episitoskirin A. Microbiology Indonesia. 9 (1). 35-43.
Chen, C. J. & Huang, Y. C. (2014). New epidemiology of Staphylococcus aureus infection in Asia. Clinical Microbiology and Infection. 20 (7). 605-623.
Gladwin, M. & Trattler, B. (2003). Clinical microbiology made ridiculously simple (pp. 31-33).. US: MedMaster.
Hardisty, J. F. & Brix, A. E. (2005). Comparative hepatic toxicity: prechronic/chronic liver toxicity in rodent. Toxicology Pathology. 33. 35-40.
Kim, H. K., Missiakas. D. & Schneewind., O. (2014). Mouse models for infectious disease couse by Staphylococcus aureus. Journal of Immunological Methods. 410. 88-99
Ontaro Medical Assosiation. (2013). When antibiotic stop working (pp. 27-43). Ontario: Ontario Medical Review.
Phadmacanty, N. L. P. R. (2015). Toksisitas Subkronis (+)-2,2'-Episitoskirin A dari jamur endofit Diaporthe sp. Tumbuhan Gambir (Uncaria gambir Robx. Pada mencit (Mus musculus L.). (Thesis). Universitas Gadjah Mada. Yogyakarta.
Siqueira, J. A., Speeg-schatz, C., Freitas, F. I. S., Sahel, J. H., Montell, H. & Prevost, G. (1997). Channel-forming leucotoxins from Staphylococcus aureus cause severe inflammatory reactions in rabbit eye model. Journal of Medical Microbiology. 46. 486-494.
Stankov, S. V. (2012). Definition of inflammmation, causes of inflammation and possible anti-inflammatory strategies. The inflammation journal. 5. 1-9.
Sutrisno, B. & Purwandari, Y. (2004). Lesi patologic organ dan jaringan ikan nila (Oreochromis niloticus) yang diinfeksi bakteri Staphylococcus sp. Jurnal Sain Veteriner. XXII(1). 18-26.
Wegner, C., Iking-Konert, C., Hug, F., Stegmaler, S., Heppert, V., Wentzensen, A. & Hansch, G.M. (2005). Cellular inflammatory response to persistent localized Staphylococcus aureus infection: phenotypical and functional characterization of polymorphonuclear neutrophils (PMN). Clinical experimental immunology. 143. 70-77.
Refbacks
There are currently no refbacks.