Pengaruh Suplementasi Tepung Kulit Manggis (Garcinia mangostana L.) dalam Ransum terhadap Produksi Karkas dan Perlemakan Ayam Broiler
10.52508/zi.v25i1.3019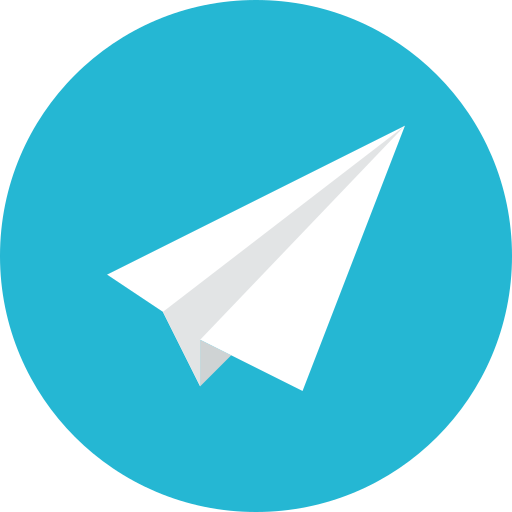 |
Abstract views:
853
|
PDF views:
1716
Abstract
Penelitian ini bertujuan untuk mengetahui pengaruh suplementasi tepung kulit manggis (Garcinia mangostana L.) sebagai aditif pakan terhadap produksi karkas dan perlemakan ayam broiler. Sebanyak 72 ekor ayam broiler jantan strain Lohmann ditempatkan secara acak pada 12 buah kandang kelompok dengan perlakuan penambahan tepung kulit manggis 0; 0,5; 1,0; 1,5%. Masing-masing perlakuan terdiri dari 3 ulangan. Ayam broiler dipelihara selama 35 hari. Data dianalisis statistik dengan analisis variansi Rancangan Acak Lengkap Pola Searah. Setiap data dengan perbedaan yang nyata antar perlakuan diuji lanjut menggunakan Duncan's new Multiple Range Test. Parameter yang diamati adalah produksi karkas dan perlemakan ayam broiler. Hasil penelitian menunjukkan bahwa penambahan 1,5% tepung kulit manggis dalam ransum menaikkan (P<0,05) persentase lemak abdominal dan kadar lemak daging ayam broiler umur 35 hari. Penambahan tepung kulit manggis tidak mempengaruhi produksi karkas dan kadar lemak subkutan. Dari hasil penelitian dapat disimpulkan bahwa suplementasi sampai 1,5% tepung kulit manggis dalam ransum tidak mempengaruhi produksi karkas maupun kandungan lemak subkutan ayam broiler.
Keywords
aditif pakan, kulit manggis, produksi karkas, perlemakan
References
Adedeji, O. S., Farinu, G. O., Ameen, S. A. & Bolayeni, T. (2006). Effect of bitter kola(Garcinia kola) as growth promoter in broiler chicks from day old to four weeks old. Journal Animal Veterinary Advances 5, 191-193.
AOAC. (2005). Official method of analysis of the association of official analitycal chemists (AOAC) international (18th ed.). Wasington DC : The Association of Official Analytical Chemists, Benjamin Franklin Station.
Astuti, M. (2007). Pengantar ilmu statistik untuk peternakan dan kesehatan hewan. Bogor : Binasti Publisher.
Budiansyah. (2010). Performan ayam broiler yang diberi pengganti sebagian ransum komersial. Jurnal Ilmiah Peternakan, 13, 260-268.
Chang, H. F., Huang, W. T., Chen, H. J. & Yang, L. L. (2010). Apoptotic effects of ?-mangostin from the fruit hull of Garcinia mangostana on human malignant glioma cells. Molecules 15, 8953 – 8966.
Chavanalikit, A., Mingmuang, A., Kitbunluewit,T., Sondee, N. & Chupratum, S. (2012). Anthocyanin and total fenolic content of mangosteen and effect of processing on the quality of mangosteen product. International Food Research Journal 19, 1047-1053.
Ibrahim, M. M. (2009). Subcutaneous and viceral adipose tissue : structural and functional differences. Obesity Review, 11, 11-18.
Mahfudz, L. D., Maulana, F. L. & Atmomarsono, T. A. (2009). Karkas dan lemak abdominal ayam broiler yang diberi ampas bir dalam ransum. Prosiding Seminar Nasional Kebangkitan Peternakan (pp. 596-605). Semarang: Universitas Diponegoro.
Monajjemi, M., Azizi, V., Amini, S. H. & Mollaamin, F. (2011). Nanotheoretical studies on evaluation of anti cancer potential on mangosteen plant. African Journal of Agricultural Research, 6(19), 4661-4670.
Osman, M. B & Millan, A. R. (2006). Mangosteen (Garcinia mangostana L). Southampton Centre for Underutilised Crops. Southampton: RPM Print and Design.
Pesti, G. M. & Bakalli, R. I. (1997). Estimation of the composition broiler carcass from their specific gravity. Poultry Science, 82, 627-631.
Poeloengan, M & Praptiwi. (2010). Uji aktivitas antibakteri ekstrak kulit manggis (Garcinia mangostana L.). Media Litbang Kesehatan, 20, 2-4.
Scanes, C. G., Brant, G. & Ensminger, M. E. (2004). Poultry Science (4th ed). New Jersey: Perason Education. Inc.
Sebola, N. A., Ng'ambi, J. W., Norris, D. & Mbajiorgu, C.A. 2011. Effect of Garcinia cambogia leaf meal supplementation level at finisher stage on productivity and juiceness of male ross 308 broiler chickens. Asian Journal of Animal and Veterinary Advances 6(7), 723 – 730.
Siddhuraju P. & Becker, K. 2007. The antioxidant and free radical scavenging activities of processed cowpea (Vigna unguiculata (L.) Walp.) seed extracts. Food Chemistry 101, 1-9.
Soeparno. (2005). Ilmu dan teknologi daging (4th ed). Yogyakarta: Gadjah Mada University Press.
Yuwanta, T. (2004). Dasar ternak unggas. Yogyakarta : Penerbit Kanisius.
Zuprizal & Kamal, M. (2005). Nutrisi dan pakan unggas. Yogyakarta: Jurusan Nutrisi dan Makanan Ternak. Fakultas Peternakan Universitas Gadjah Mada.
Refbacks
There are currently no refbacks.