THE DISCOVERY OF CHALCORANA MEGALONESA IN JAVA AND THE EVALUATION OF ITS TAXONOMIC STATUS
10.14203/treubia.v49i2.4402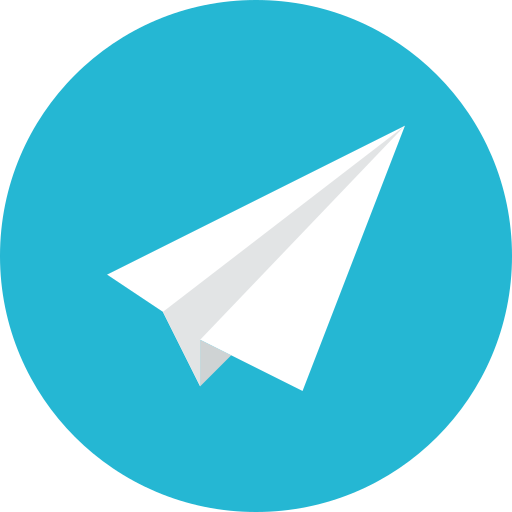 |
Abstract views:
386
|
PDF views:
343
Abstract
Chalcorana chalconota was firstly described as Hyla chalconotus Schlegel from Java, and widely recognized as Rana chalconota Boulenger. This ranid frog species has widespread distribution in Southeast Asia. Molecular studies revealed that Rana chalconota is a complex species and consisted of several cryptic species. Among Sundaland population, this group was split into five species (C. chalconota sensu stricto, C. parvaccola, C. rufipes, C. raniceps, C. megalonesa), and together with C. labialis and C. eschatia, they nested in a monophyletic group. During herpetological survey in West Java, we collected two morphotypes of Rana chalconota from Pasir Angin, Bogor and evaluated their taxonomy status using morphology approach and molecular data with 16S rRNA mitochondrial gene. The results revealed two morphotypes belong to C. chalconota sensu stricto and C. megalonesa. The genetic distance of C. megalonesa between Java population and Sarawak (Borneo) population ranged from 2.4 to 2.6% that still below the threshold of species delimitation on the 16S rRNA gene. Therefore, these two populations are conspecific. This discovery of C. megalonesa in Java has contributed to increase the number of species of amphibians in Java to become 46 species.
Keywords
Chalcorana megalonesa, Java, new record, taxonomy
References
Alhadi, F., Kaprawi, F., Hamidy, A. & Kirschey, T. 2021. Panduan Bergambar dan Identifikasi Amfibi Pulau Jawa. Perkumpulan Amfibi Reptil Sumatra (ARS/NABU). Jakarta.
Atmadja, V.Y., Hamidy, A., Arisuryanti, T., Matsui, M. & Smith, E.N. 2018. A new species of Microhyla (Anura: Microhylidae) from Sumatra, Indonesia. Treubia, 45: 25–46.
Awang, Z.B. 2013. Filogeni Katak Ranidae di Semenanjung Malaysia Berdasarkan Morfologi dan Gen 16S rRNA Mitokondria. [Tesis]. Universiti Sains Malaysia. Malaysia.
Boulenger, G.A. 1882. Catalogue of the Batrachia Salientia s. Ecaudata in the Collection of the British Museum. London: Taylor & Francis.
Fouquet, A., Gilles, A., Vences, M., Marty,C., Blanc, M. & Gemmell, N.J. 2007. Underestimation of species richness in Neotropical frogs revealed by mtDNA analyses. PLoS ONE, 1–8.
Hamidy, A. & Matsui, M. 2017. Phylogenetic relationship of Leptobrachium hasseltii Tschudi, 1838 (Amphibia, Anura, Megophrydae) Detection of a possible cryptic species. Treubia, 44: 15–28.
Hamidy, A., Munir, M., Mumpuni, M., Rahmania, M. & Kholik, A.A. 2018. Detection of cryptic taxa in the genus Leptophryne (Fitzinger, 1843) (Amphibia: Bufonidae) and the description of a new species from Java, Indonesia. Zootaxa, 4450(4): 427–444.
Hedges, S.B., Nussbaum, R.A. & Maxson, L.R. 1993. Caecilian phylogeny and biogeography inferred from mitochondrial DNA sequences of the 12 rRNA and 1g rRNA genes (Amphibia, Gmnophiona). Herpetological Monographs, 7: 64–76.
Inger, R.F. 1969. Organization of communities of frogs along small rain forest streams in Sarawak. Journal of Animal Ecology, 38: 123–148.
Inger, R.F., Stuebing, R.B. & Stuart, B.L. 2006. The Tadpole of Rana glandulosa Boulenger (Anura: Ranidae). The Raffles Bulletin of Zoology, 54(2): 465–467.
Inger, R.F., Stuart, B. L., & Iskandar, D. T. 2009. Systematics of a widespread Southeast Asian frog, Rana chalconota (Amphibia: Anura: Ranidae). Zool J Linn Soc, 155:123–147.
Kuraishi, N., Matsui, M., Hamidy, A., Belabut, D.M., Ahmad, N., Panha, S., Sudin, A., Yong., H.S., Jiang, J.P. & Ota, H. 2013. Phylogenetic and taxonomic relationship of the Polypedates leucomystax complex (Amphibia). Zool Script, 42:54–70.
Li, J.T., Liu, J., Chen, Y.Y., Wu. J.W., Murphy, R.W., Zhao, E.M., Wang, Y.Z. & Zhang, Y.P. 2012. Molecular phylogeny of treefrogs in the Rhacophorus dugritei species complex (Anura: Rhacophoridae), with descriptions of two new species. Zool J Linn Soc., 165: 143–162.
Matsui, M. & Maeda, N. 1999. Frogs and Toads of Japan. Tokyo (Japan): Kyoto University Press: pp.10–11.
Munir, M., Hamidy, A., Farajallah, A. & Smith, E.N. 2018. A new Megophrys Kuhl and van Hasselt (Amphibia: Megophryidae) from southwestern Sumatra, Indonesia. Zootaxa, 4442 (3): 389−412.
Mulcahy, D.G., Lee, J.I., Miller, A.H., Chand, M., Thura, M.K. & Zug, G.R. 2018. Filling the BINs of life: Report of an amphibian and reptile survey of the Tanintharyi (Tenasserim) Region of Myanmar, with DNA barcode data. ZooKeys, 757: 85–152.
Oliver, L.A., Prendini, E., Kraus, F. & Raxworthy, C.J. 2015. Systematics and biogeography of the Hylarana frog (Anura: Ranidae) radiation across tropical Australasia, Southeast Asia, and Africa. Molecular Phylogenetics and Evolution, 90: 176–192.
Rambaut, A. 2019. FigTree v 1.4.4. [Online] [Accessed 22 April 2022].
Ronquist, F. & Huelsenbeck, JP. 2003. MrBayes 3: Bayesian phylogenetic inference under mixed models. Bioinformatics, 19: 1572–1574.
Schlegel, H. 1837. Abbildungen neuer oder unvollständig bekannter Amphibien, nach der Natur oder dem Leben entworfen, herausgegeben und mit einem erläuternden Texte begleitet Düsseldorf: Museum of Comparative Zoology: German: pp. 23–25.
Stuart, B. L., Inger, R.F., & Voris, H. K. 2006. High level of cryptic species diversity was revealed by sympatric lineages of Southeast Asian forest frogs. Biology Letters, 2: 470– 474.
Tamura, K., Stecher, G. & Kumar, S. 2021. MEGA11: Molecular evolutionary genetic analysis version 11. Molecular Biology and Evolution, 38: 3022–3027.
Zainudin, R., MD Zain, B.M., Ahmad, A. & M.Nor, S. 2017. Microhabitat partitioning of closely related Sarawak (Malaysian Borneo) frog species previously assigned to the genus Hylarana (Amphibia: Anura). Turkish Journal of Zoology, 41: 876–891.

This work is licensed under a
Creative Commons Attribution-NonCommercial-ShareAlike 4.0 International License
.
Refbacks
There are currently no refbacks.