BIOLOGICAL ASPECTS OF PAPILIO PERANTHUS (LEPIDOPTERA: PAPILIONIDAE) AS OBSERVED AT BUTTERFLY RESEARCH FACILITY - LIPI, CIBINONG, INDONESIA
10.14203/treubia.v46i0.3795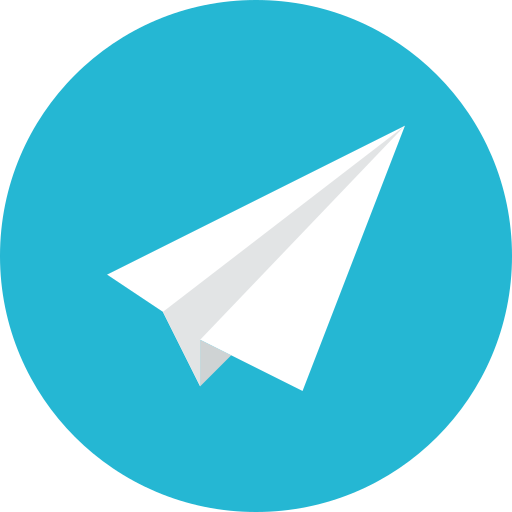 |
Abstract views:
469
|
PDF views:
393
Abstract
Papilio peranthus is endemic to Indonesia, where it occurs on several islands and island groups. This beautiful butterfly is extensively traded, thus efforts to breed this species are very desirable. Captive breeding research was conducted on P. peranthus during September 2016 to December 2018. In total, 221 individuals were available for observation. Data on the life cycle of the species, together with observations on females being approached for mating, and female oviposition after mating, are presented. The result demonstrate that P. peranthus is not monogamous. Observations on other biological aspects are also reported.


Keywords
egg-laying, mating, life cycle, Papilio peranthus, parent stocks
References
Adler, P.H. & Pearson, D.L. 1982. Why do male butterflies visit mud puddles? Canadian Journal of Zoology, 60: 322–325.
Andersson, J., Borg-Karlson, A.-K. & Wiklund, C. 2003. Functional significance of citral as an aphrodisiac in the butterfly Pieris napi: Behavioural experiments and EAG tests. J. Chem. Ecol., 29: 1489–1499.
Boppré, M. 1984. Chemically mediated interactions between butterflies. In: R.I. Vane-Wright & P.R. Ackery, eds. The Biology of Butterflies. London: Academic Press, pp. 259–275.
Chew, F.S. & Robbins, R.K. 1984. Egg-laying in butterflies. In: R.I. Vane-Wright & P.R. Ackery, eds. The Biology of Butterflies. London: Academic Press, pp. 65–79.
Corbet, S.A. 2000. Butterfly nectaring flowers: butterfly morphology and flower form. Entomol. Exp. Appl., 96: 289–298.
Courtney, S.P. 1986. The ecology of pierid butterflies: dynamics and interactions. Adv Ecol Res., 15: 51–116.
Darragh, K., Vanjari, S., Mann, F., Gonzalez-Rojas, M.F., Morrison, C.R., Salazar, C., Pardo-Diaz, C., Merrill, R.M., McMillan, W.O., Schulz, S. & Jiggins, C.D. 2017. Male sex pheromone components in Heliconius butterflies released by the androconia affect female choice. PeerJ., 5:e3953 https://doi.org/10.7717/peerj.3953
Ghosh, A., Abedin, M.S. & Hossain, M.M. 2019. Captive rearing of Papilio polymnestor and Chilasa clytia butterflies in the campus of Jahangirnagar University, Bangladesh. Journal of Entomology and Zoology Studies, 7(3): 1046–1051.
Hagler, J.R. & Jackson, C.G. 2001. Methods for marking insects: Current techniques and future prospects. Annu. Rev. Entomol., 46: 511–543.
Hasanah, N., Tabadepu, H., Sahari, B. & Buchori, D. 2006. Butterfly community structure in Bukit Barisan Selatan National Park, Sumatera. Final Report. Peduli Konservasi Alam (Peka) Indonesia Foundation (Center for Conservation and Insect Studies) and Wildlife Conservation Society-Indonesia Program (WCS IP), 20.
Igarashi, S. & Fukuda, H. 2000. The Life Histories of Asian Butterflies. Vol. 2. Tokai University Press, Tokyo, Japan, p. 335, pls. 43 & 401.
Li, C., Wang, F., Chen, X., Zhou, C. & Yao, J. 2015. Adult behavior of Tirumala limniace (Lepidoptera: Danaidae). J. Insect Sci., 15(1): 76; DOI: 10.1093/jisesa/iev061
Lukvitasari, L. 2016. Perilaku Kawin Kupu-kupu Papilio peranthus (Lepidoptera: Papilionidae) di Kandang Penangkaran. Skripsi. Jurusan Biologi Fakultas Matematika dan Ilmu Pengetahuan Alam, Universitas Lampung, Bandar Lampung, 46 hal.
New, T.R., Pyle, R.M., Thomas, J.A., Thomas, C.D. & Hammond, P.C. 1995. Butterfly Conservation Management. Annual Review of Entomology, 40: 57–83.
Nukmal, N., Kanedi, M., Soekardi, H. & Lukvitasari, L. 2017. Ethogram of mating and male mate-locating strategy of Papilio peranthus (Lepidoptera: Papilionidae) at Gita Persada butterfly park, Lampung, Indonesia.
Patwardhan, A. 2019. Some observations on the butterfly mud puddling in and around Mumbai. Journal of Entomology and Zoology Studies, 7(5): 296–304.
Peggie, D. & Amir, M. 2006. Practical Guide to the Butterflies of Bogor Botanic Garden/ Panduan Praktis Kupu-kupu di Kebun Raya Bogor. Bidang Zoologi, Pusat Penelitian Biologi, LIPI, Cibinong – Bogor, Indonesia and Nagao Natural Environment Foundation, Japan, p. 34.
Peggie, D. 2018. Kajian diversitas kupu-kupu (Lepidoptera: Papilionoidea & Hesperioidea) dan potensi pemanfaatannya di Hutan Petungkriyono, Kabupaten Pekalongan, Jawa Tengah Petung Kriyono. Kajen - Jurnal Penelitian dan Pengembangan Pembangunan, 2(2): 106–123.
Peixoto, P. & Benson, W.W. 2009. Daily activity patterns of two co-occurring tropical satyrine butterflies. Journal of Insect Science, 9(54): 1–14. available online: insectscience.org/9.54
Rajeswari, N.B. & Jeyabalan, D. 2017. Studies on biology and reproduction of butterflies (family: Papilionidae) in Nilgiris Hills, Southern Western Ghats, India. Int. J. Adv. Res. Biol. Sci., 4(2): 1–11. DOI: http://dx.doi.org/10.22192/ijarbs.2017.04.02.001.
Raju, A.J.S., Raju, V.K., Victor, P. & Naidu, S.A. 2001. Floral ecology, breeding system and pollination in Antigonon leptopus L. (Polygonaceae). Plant Species Biology, 16: 159–164.
Roelofs, W.L. & Cardé, R. 1974. Sex pheromones in the reproductive isolation of lepidopterous species. In: M.C. Birch, ed. Pheromones. New York: Elsevier: pp. 96–114.
Scoble, M.J. 1992. The Lepidoptera. Form, Function and Diversity. Natural History Museum Publications, Oxford: Oxford University Press: 404 pp.
Shreeve, T.G. 1992. Adult behaviour. In: Dennis R.L.H., ed. The Ecology of Butterflies in Britain. Oxford (UK): Oxford University Press: pp. 22–45.
Stamp, N.E. 1980. Egg deposition patterns in butterflies: why do some species cluster their eggs rather than deposit them singly? Amer. Nat., 115: 367–380.
Tiple, A.D., Khurad, A.M. & Dennis, R.L.H. 2009. Adult butterfly feeding-nectar flower associations: constraints of taxonomic affiliation, butterfly, and nectar flower morphology. Journal of Natural History, 43 (13): 855–884. DOI: 10.1080/00222930802610568.
Tsukada, E. & Nishiyama, Y. 1982. Butterflies of the South East Asian Islands. Vol. I. Papilionidae. Plapac Co., Ltd., Tokyo, Japan, pp. 340–342.
Vane-Wright, R.I. 2003. Butterflies. Life Series. The Natural History Museum, London, 112 pp.
Wedell, N. 2005. Female receptivity in butterflies and moths. The Journal of Experimental Biology, 208: 34333440. doi:10.1242/jeb.01774
Tsukada, E. & Nishiyama, Y. 1982. Butterflies of the South East Asian Islands. Vol. I. Papilionidae. Plapac Co., Ltd., Tokyo, Japan, pp. 340–342.
Westerman, E.L., Drucker, C.B. & Montei, A. 2014. Male and female mating behavior is dependent on social context in the butterfly Bicyclus anynana. J. Insect Behav., 27(4): 478–495.
Refbacks
There are currently no refbacks.