A new species of Microhyla (Anura: Microhylidae) from Sumatra, Indonesia
10.14203/treubia.v45i0.3625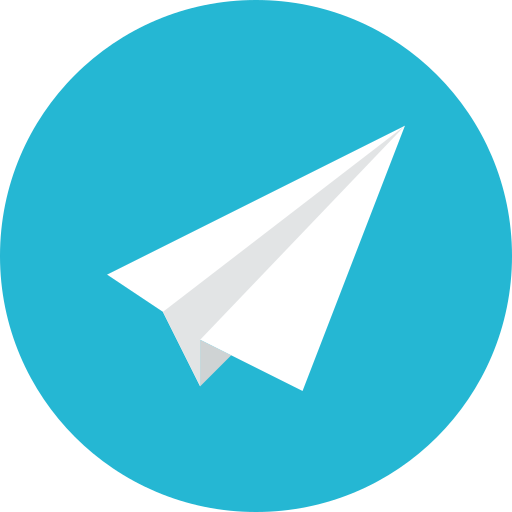 |
Abstract views:
1237
|
PDF views:
896
Abstract
A new species of frog in the genus Microhyla is described from Sumatra, Indonesia based on molecular and morphological characters. This new species was previously confused with M. achatina, a Javan endemic. This new species is diagnosable from its congeners by possessing a medium size (SVL in adult males 18.20–21.32 mm, in adult females 20.37–25.51 mm), a stout body, a nostril–eyelid length being about half of the snout length, having a single outer palmar tubercle, a tibiotarsal articulation reaching the center of the eye (when the hindlimbs are stretched and adpressed to the body), having finger and toe tips dilated, having the dorsum with medial longitudinal grooves, and excibiting a very thin and short dark stripe on the temporal region above a wider cream stripe, extending from the postorbital area to insertion of forelimb. Additionally, the new species is characterized by possessing relatively little foot webbing. Uncorrected 16S rRNA sequence divergences between the new taxon and sequences for other congeneric species available ranged from 4.8 to 15.0%.
Keywords
cryptic species, mitochondrial DNA, phylogeny, taxonomy
References
Arifin, U., Cahyadi, G., Smart, U., Jankowski, A. & Haas, A. 2018a. A new species of the genus Pulchrana Dubois, 1992 (Amphibia: Ranidae) from Sumatra, Indonesia. Raffles Bulletin of Zoology, 66: 277–299.
Arifin, U., Smart, U., Hertwig, S.T., Smith, E.N., Iskandar, D.T. & Haas, A. 2018b. Molecular phylogenetic analysis of a taxonomically unstable ranid from Sumatra, Indonesia, reveals a new genus with gastromyzophorous tadpoles and two new species. Zoosystematics and Evolution, 94: 163–193.
Environmental Systems Research Institute (ESRI). 2014. ArcGIS Desktop Help 10.2 Geostatistical Analyst. California: Redlands.
Fouquet, A., Gilles, A., Vences, M., Marty, C., Blanc, M. & Gemmell, N.J. 2007. Underestimation of species richness in Neotropical frogs revealed by mtDNA analyses. PLoS ONE, 2 (10): e1109.
Frost, D.R. 2017. Amphibian species of the world: an online reference. Version 6.0. http://research.amnh.org/herpetology/amphibia/index.html 7 November 2017.
Hamidy, A. & Kurniati, H. 2015. A new species of tree frog genus Rhacophorus from Sumatra, Indonesia (Amphibia, Anura). Zootaxa, 3947: 49–66.
Hedges, S.B., Nussbaum, R.A. & Maxson, L.R. 1993. Caecilian phylogeny biogeography inferred from mitochondrial DNA sequences of the 12S rRNA and 16S rRNA genes (Amphibia: Gymnophiona). Herpetology Monographs, 7: 64–76.
Hillis, D.M. & Bull, J.J. 1993. An empirical test of bootstrapping as a method for assessing confidence in phylogenetic analysis. Systematic Biology, 42:182–192.
IBM Corp. 2013. IBM SPSS Statistics for Windows, Version 22.0. New York: Armonk.
Jobb, G., von Haeseler, A. & Strimmer, K. 2004. Treefinder: a powerful graphical analysis environment for molecular phylogenetics. BMC Evolution Biology, 4: 18.
Kumar, S., Stecher, G. & Tamura, K. 2016. MEGA7: Molecular evolutionary genetics analysis version 7.0 for bigger datasets. Molecular biology and evolution, 33(7): 1870–1874.
Leaché, A.D. & Reeder, T.W. 2002. Molecular systematics of the Eastern Fence Lizard (Sceloporus undulatus): a comparison of parsimony, likelihood, and Bayesian approaches. Systematic Biology, 51: 44–68.
Malkmus, R., Manthey, U., Vogel, G. & Hoffmann. P. 2002. Amphibians and Reptiles of Mount Kinabalu (North Borneo). Koeltz Scientific Books: pp. 329–332.
Margono, B.A., Turubanova, S., Zhuravleva, I., Potapov, P., Tyukavina, A., Baccini, A., Goetz, S. & Hansen, M.C. 2012. Mapping and monitoring deforestation and forest degradation in Sumatra (Indonesia) using Landsat time series data sets from 1990 to 2010. Environmental Research Letters, 7: 034010.
Matsui, M. 1984. Morphometric Variation Analyses and Revision of the Japanese Toads (Genus Bufo, Bufonidae). Tokyo (Japan): Kyoto University Press: pp. 236–239.
Matsui, M., Ito, H., Shimada, T., Ota, H., Saidapur, S.K., Khonsue, W., Tanaka–Ueno, T. & Wu, G.F. 2005. Taxonomic relationships within the Pan–Oriental narrow–mouth toad, Microhyla ornata as revealed by mtDNA analysis (Amphibia, Anura, Microhylidae). Zoological Science, 22: 489–495.
Matsui, M. 2011. Taxonomic revision of one of the Old World's smallest frogs, with description of a new Bornean Microhyla (Amphibia, Microhylidae). Zootaxa, 2814: 33–49.
Matsui, M., Hamidy, A., Belabut, D.M., Ahmad, N., Panha, S., Sudin, A., Khonsue, W., Oh, H.S., Yong, H.S., Jiang, J.P. & Nishikawa, K. 2011. Systematic relationships of Oriental tiny frogs of the family Microhylidae (Amphibia, Anura) as revealed by mtDNA genealogy. Molecular Phylogenetics and Evolution, 61: 167–176.
Matsui, M., Hamidy, A. & Eto, K. 2013. Description of a new species of Microhyla from Bali, Indonesia (Amphibia, Anura). Zootaxa, 3670(4): 579–590.
Matsui, M., Hamidy, A. & Kuraishi, N. 2014. A new species of Polypedates from Sumatra, Indonesia (Amphibia: Anura). Species Diversity, 19: 1–7.
McKay, J. L. 2006. A Field Guide to the Amphibians and Reptiles of Bali. Florida: Krieger Publishing Company: pp. 33–35.
Munir, M., Hamidy, A., Farajallah, A. & Smith, E.N. 2018. A new Megophrys Kuhl and Van Hasselt (Amphibia: Megophryidae) from southwestern Sumatra, Indonesia. Zootaxa, 4442: 389–412.
Natus, I.R. 2005. Biodiversity and Endemic Centres of Indonesian Terrestrial Vertebrates. PhD. Dissertation. Facbereich VI (Geographic/Geowissenchaften). Trier: Trier University: pp. 33–34.
Parker, H.W. 1934. A Monograph of the Frogs of the Family Microhylidae. London: Trustees of the British Museum: pp. 127–139.
Pradana, T.G. 2017. Hubungan Filogenetik Microhyla, Tschudi 1839 dari Sumatra Berdasarkan Gen 16s rRNA (Tesis). Bogor [ID]: Institut Pertanian Bogor: pp. 6–11.
Riyanto, A. & Kurniati, H. 2014. Three new species of Chiromantis Peters 1854 (Anura: Rhacophoridae). Russian Journal of Herpetology, 21: 65–73.
Ronquist, F. & Huelsenbeck, J.P. 2003. MrBayes 3: Bayesian phylogenetic inference under mixed models. Bioinformatics, 19(12): 1572–1574.
Savage, J.M. & Heyer, W.R. 1967. Variation and distribution in the tree–frog genus Phyllomedusa. Beitrage zur Neotropischen Fauna, 5(2): 111–131.
Smart, U., Sarker, G.C., Arifin, U., Harvey, M.B., Sidik, I., Hamidy, A., Kurniawan, N. & Smith, E.N. 2017. A new genus and two new species of arboreal toads from the highlands of Sumatra with a phylogeny of Sundaland toad genera. Herpetologica, 73: 63–75.
Streicher, J.W., Hamidy, A., Harvey, M.B., Anders, B., Shaney, K.J., Kurniawan, N. & Smith, E.N. 2014. Mitochondrial DNA reveals a new species of parachuting frog (Rhacophoridae: Rhacophorus) from Sumatra. Zootaxa, 3878: 351–365.
Tanabe, A.S. 2011. Kakusan4 and Aminosan: two programs for comparing nonpartitioned, proportional, and separate models for combined molecular phylogenetic analyses of multilocus sequence data. Molecular Ecology Resources, 11: 914–921.
Thorpe, R.S. 1975. Quantitative handling of characters useful in snake systematics with particular reference to intraspecific variation in the Ringed Snakes Natrix natrix (L.). Biological Journal of the Linnean Society, 7: 27–43.
Tschudi, J. J. v. 1838. Classification der Batrachier mit Berücksichtigung der fossilen Thiere dieser Abtheilung der Reptilien. Neuchâtel: Petitpierre: pp. 28–29.
van Kampen, P.N. 1923. The Amphibia of the Indo–Australian Archipelago. Leiden: E. Brill Limited: pp. 278.
Wostl, E., Riyanto, A., Hamidy, A., Kurniawan, N., Smith, E.N. & Harvey, M.B. 2017. A taxonomic revision of the Philautus (Anura: Rhacophoridae) of Sumatra with the description of four new species. Herpetological Monographs, 31: 98–141.
Refbacks
There are currently no refbacks.