THE CONFUSING TAXONOMY AND NOMENCLATURE OF SYZYGIUM CONFUSUM COMPLEX (MYRTACEAE)
10.14203/reinwardtia.v20i2.4160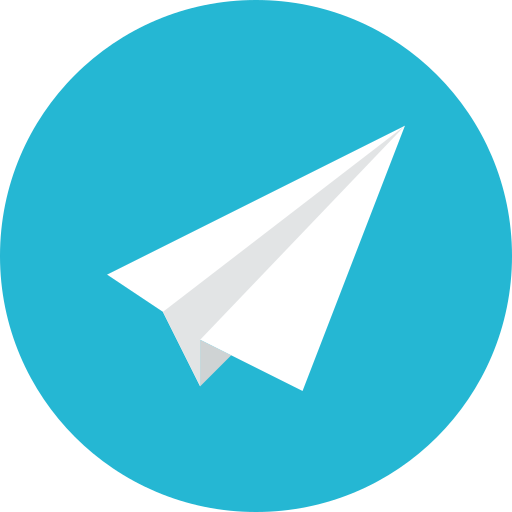 |
Abstract views:
664
|
PDF views:
495
Abstract
WIDODO, P. & VELDKAMP, J. F. 2021. The confusing taxonomy and nomenclature of Syzygiun confusum complex (Myrtaceae). Reinwardtia 20(2): 43‒49. ― The taxonomic and nomenclatural confusions surrounding the Syzygium confusum complex are elucidated. For that purpose, type specimens are designated and circumscriptions are presented for each species. Typifications, newly characterized descriptions and illustrations are presented for Syzygium korthalsii Widodo, S. confusum (Blume) Bakh.f., S. blumei (Steudel) Merr. & L.M.Perry, S. insigne (Blume) Merr. & L.M.Perry. The new species Syzygium sipirokense Widodo & Veldkamp is described.
Keywords
Jambosa, Malesia, Myrtaceae, Southeast Asia, Syzygium
References
BAKHUIZEN VAN DEN BRINK Jr., R. C. & KOSTER, J. T. 1963. Notes on the Flora of Java VIII. Myrtaceae. Blumea 12: 61.
BLUME, C. L. 1849. Ord. Myrtaceae. Subord. Myrteae. Museum botanicum Lugduno-Batavum 1(7): 100‒101.
DE CANDOLLE, A. P. 1828. Prodromus Systematis Naturalis Regni Vegetabilis 3: 279. Treutel & Würz, Paris.
GAGNEPAIN, F. 1921. Myrtaceae. In: LECOMTE, P. H. Flora of Indo-Chine 2: 838. Masson & Cie, Paris.
GOVAERTS, R., SOBRAL, M., ASHTON, P., BARRIE, F., HOLST, B. K., LANDRUM, L. L., MATSUMOTO, K., MAZINE, F. F., LUGHADHA, E. N., PROENÇA, C., SOARES-SILVA, L. H., WILSON, P. G.,
LUCAS, E. 2008. World Checklist of Myrtaceae. Kew Publishing. Royal Botanic Gardens, Kew.
HENDERSON, M. R. 1949. The genus Eugenia (Myrtaceae) in Malaya. Gardens' Bulletin Singapore 12: 50‒51.
KOORDERS, S. H. 1912. Exkursionsflora von Java 2. Fischer, Jena.
KOORDERS, S. H. & VALETON, T. 1900. Bijdrage no. 6 tot de kennis der boomsoorten op Java. Mededeelingen uit's Lands Plantentuin 40:78‒79.
KORTHALS, P. W. 1846. Bijdrage tot de kennis der Myrtaceae. Nederlandsch kruidkundig archief 1: 199.
MASAMUNE, G. 1942. Enumeratio phanerogamarum bornearum: 530. Government of Taiwan, Taipei.
MERRILL, E. D. 1921. A bibliographic enumeration of Bornean plants. Journal of the Straits branch of the Royal Asiatic Society Special Number: 428‒429.
MERRILL, E. D. 1951 ("1950"). Readjustments in the nomenclature of Philippine Eugenia species. Philippine Journal of Science 79: 366.
MERRILL, E. D. & PERRY, L. M. 1939. The myrtaceous genus Syzygium Gaertner in Borneo. Memorial Academic Arts & Science 18: 163. ≡ Memorial Gray Herbarium of Harvard University
: 163.
MIQUEL, F. A. W. 1850. Stirpes quaedam borneenses. Analecta Botanica Indica 1: 17, 27.
MIQUEL, F. A. W. 1855. Flora van Nederlandsch Indië 1(1): 427. C.G. van der Post, Amsterdam, C. van der Post Jr., Utrecht.
RIFAI, M. A. 1976. Sendi-Sendi Taksonomi Tumbuhan. Herbarium Bogoriense, Bogor.
TURLAND, N. J., WIERSEMA, J. H., BARRIE, F. R., GREUTER, W., HAWKSWORTH, D. L., HERENDEEN, P. S., KNAPP, S., KUSBER, W. H., LI, D. Z., MARHOLD, K., MAY, T. W., MCNEILL, J., MONRO, A. M., PRADO, J., PRICE, M. J. & SMITH, G. F. (Eds.). 2018. International Code of Nomenclature for algae, fungi, and plants (Shenzhen Code) adopted by the Nineteenth International Botanical Congress Shenzhen, China, July 2017. Regnum Vegetabile 159. Glashütten: Koeltz Botanical Books. DOI https://doi.org/10.12705/
Code.2018.
TURNER, I. M. 1997a. (16 Jul 1997; "1995"). A catalogue of vascular plants of Malaya. Gardens' Bulletin Singapore 47: 378, 384.
TURNER, I. M. 1997b. (Aug 1997; "1996"). What should the kelat trees of Malaya be called? Journal of the Singapore National Academy of Science 22‒24: 21.
VOGEL, E. DE (Editor). 1987. Manual of Herbarium Taxonomy: Theory and Practice. UNESCO Southeast Asia Regional Office,
Jakarta.
WIDODO, P. 2011. Syzygium of Sumatra: The Free Petalled Species. LAP Lambert Academic Publishing GmbH & Co. Saarbrücken, Germany.
WIDODO, P. 2012. New nomenclature in Syzygium (Myrtaceae) from Indonesia and its vicinities. Reinwardtia 13(3): 235‒240.
WIGHT, R. & WALKER-ARNOTT, G. A. 1834. Prodromus Florae Peninsulae Indiae Orientalis 1. Parbury, Allen & Co.

This work is licensed under a
Creative Commons Attribution-NonCommercial-ShareAlike 4.0 International License
.
Refbacks
There are currently no refbacks.