A REVISION OF ISEILEMA (GRAMINEAE) IN MALESIA
10.55981/reinwardtia.2016.2947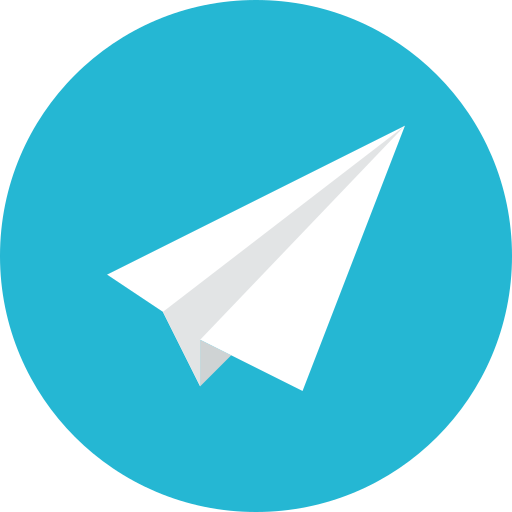 |
Abstract views:
723
|
PDF views:
497
Abstract
VELDKAMP, J. F. 2016. A revision of Iseilema (Gramineae) in Malesia. Reinwardtia 15(2): 123 – 127. — There are three very rare and localized species in Malesia; one from Java is new. Notes on some other Southeast Asian species are given.
Keywords
Iseilema, Malesia, Revision.
References
ANDERSSON, N. J. 1856. Monographiae andropogonearum. I. Anthistirieae. Nova Acta Regiae Societatis Scientiarum Upsaliensis, III, 2: 231, 250–253.
BENTHAM, G. & HOOKER, J. D. 1883. Genera plantarum 3: 1136. Reeve & Co; Williams & Norgate, London. Bor, N.L. 1960. The grasses of Burma, Ceylon, India and Pakistan (excluding Bambuseae). International Series of Monographs on Pure and Applied Biology. Division: Botany 1: 187–189.
BOR, N. L. 1960. The grasses of Burma, Ceylon, India and Pakistan (excluding Bambuseae). International Series of Monographs on Pure and Applied Biology. Division: Botany 1: 187–189.
CAMUS, A. 1918. Note sur le genre Iseilema (Graminées). Bulletin du Muséum d'Histoire Naturelle (Paris)24: 540–541.
CAMUS, A. 1922. Iseilema. In: LECOMTE, M. H. Flore générale de l' Indo-Chine 7: 365?366, t. 37, f. 6?8. Masson & Cie, Paris.
CAMUS, A. 1955. Andropogonées nouvelles du Cambodge et du Vietnam. Journal d'agriculture tropicale et de botanique appliquée. 2: 201–202.
CLAYTON, W. D. & RENVOIZE, S. A. 1986. Genera graminum. Kew Bulletin, Additional Series 13: 335, 360–361.
COPE, T. A. 1982. Poaceae. In: NASIR, E. & ALI, S. I. Flora of Pakistan 143: 315. Department of Botany, University of Karachi, Pakistan; National Herbarium, Pakistan Agricultural Research Council, Islamabad, Pakistan.
DUTHIE, J. F. 1886. Illustrations of the indigenous fodder grasses of the plains of North-western India 1: t. 28.
DUTHIE, J. F. 1888. The fodder grasses of northern India. Thomason Civil Engineering College Press, Roorkee. P. 43.
EDGEWORTH, M. P. 1851. Catalogue of plants found in the Banda district 1847-49: 58, preprint of Asiat. J. (1852) 182.
GANDHI, K. N. & SHRESTHA, U. B. 2008. Iseilema hackelii, a new name for I. laxum Hack. 1889(Poaceae). Harvard papers in botany 13: 295–296.
HACKEL, E. 1889. Iseilema. In: A. & C. de CANDOLLE. Monographiæ phanerogamarum 6: 678–685. G. Masson, Paris.
HAINES, H. H. 1924. The botany of Bihar and Orissa 5: 1055?1056. Adlard, etc., London.
HOOKER, J. D. 1896. The flora of British India 7: 212, 217–219. L. Reeve & Co., Brook nr. Ashford.
HUBBARD, C. E. 1935. In Hooker's Icones plantarum: t. 3284–3286.
HUBBARD, C. E. & VAUGHAN, R. E. 1940. The grasses of Mauritius and Rodriguez. Director of Agriculture, Mauritius, Crown Agents for the Colonies, London.
JANSEN, P. Oct 1953a. Notes on Malaysian grasses III. Acta Botanica Neerlandica 2: 382–384.
JANSEN, P. 26 Oct 1953b. Notes on Malaysian grasses I. Reinwardtia 2: 302.
KRESS, J. R., DE FILIPPS, R. A., FARR, E. & DAW YIN YIN KYI. 2003. A checklist of the trees, shrubs, herbs, and climbers of Myanmar. Contributions from the U.S. National Herbarium 45:1-590.
KUNTZE, O. 1891. Revisio generum plantarum 2: 778. Felix, Leipzig, etc.
LINNAEUS, C. 1771. Mantissa plantarum altera: 304. Salvius, Stockholm.
NOLTIE, H. J. 2005. The botany of Robert Wight. Regnum Vegetabile 145: 278–279, 478, 494.
RENVOIZE, S. A. 2000. In: CAFFERTY, S., JARVIS, C. E., TURLAND, N. J., Typification of Linnaean plant names in the Poaceae. Taxon 49: 246.
ROBERTY, G. 1960. Monographie systématique des Andropogonées du globe. Boissiera 9: 99–101.
SCHMID, M. 1958. Flore agrostologique de l'Indochine. Agronomie tropicale (Nogent-sur-Marne) 13: 233–235, t. 43, f. 3 ; 45, f. 3.
SIMON, B. K. 1993. A key to Australian grasses, ed. 2: 127. Queensland Department of Primary Industries, Brisbane.
SKENDZIC, E. M., COLUMBUS, J. T. & CERROS-TLATILPA, R. 2007. Phylogenetics of Andropogoneae (Poaceae: Panicoideae) based on nuclear ribosomal internal transcribed spacer and chloroplast trn-L-F sequences. Aliso 23: 530–544.
SPRENGEL, C. 1815. Plantarum minus cognitarum pugillus 2: 14. Kümmel, Halle.
STEUDEL, E. G. 1854. Synopsis plantarum glumacearum: 401. Metzler, Stuttgart.
TRINIUS, C. B. 1832. Andropogoneorum genera speciesque complures definitionibus novis. Mémoires de l'Ácadémie Impériale des Sciences de St.-Pétersbourg, Sixième série, seconde partie. Sciences mathématiques, physiques et naturelles 2: 321.
UPPULURI, M. R. & SATYAVATHI, U. 1968. Two new species of Iseilema Anderss. from India. Journal of the Bombay Natural History Society 65: 663–669.
VAN STEENIS, C. G. G. J. 1936. Landschap en flora in Indramajoe. Jubileum Uitgave Tropische Natuur: 111–123.
WAGNER, W. L., HERBST, D. R. & SOHMER, S. H. 1990. Manual of the flowering plants of Hawaii 2. University of Hawaii Press & Bishop Museum Press, Honolulu.
WALLICH, N. 1832. A numerical list of dried specimens ("Catalogue"): [p. 295] n. 8769–8770. Wallich, London.
WELKER, C. A. D., SOUZA-CHIES, T. T., LONGHIWAGNER, H. M., PEICHOTO, M. C., McKAIN, M. R. & KELLONG, E. A. 2015. Phylogenetic analysis of Saccharum s.l. (Poaceae; Andropogoneae), with emphasis on the circumscription of the South American species. American Journal of Botany. 102: 248–263.
WIGHT, R. 1834. Catalogue of Indian plants: 100. Wight, London.
WILLDENOW, C. L. 1806. Species plantarum, ed. 4, 4, 2: 901–902. Nauk, Berlin.
Refbacks
There are currently no refbacks.