NOMENCLATURE AND TYPIFICATION OF MUSA SALACCENSIS ZOLL. EX KURZ (MUSACEAE)
10.14203/reinwardtia.v14i2.1674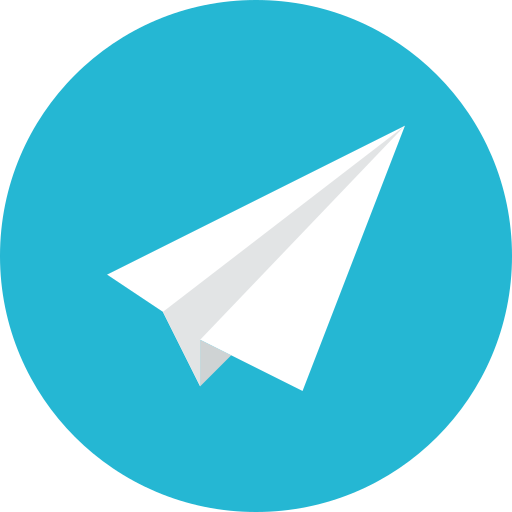 |
Abstract views:
821
|
PDF views:
498
Abstract
VELDKAMP, J. F. & SULISTYANINGSIH, L. D. 2015. Nomenclature and typification of Musa salaccensis Zoll. ex Kurz (Musaceae). Reinwardtia 14(2): 299 - 302. - A nomenclatural history is given for Musa salaccensis (Musaceae) from Java and Sumatra, Indonesia. Previous typifications are rejected and a lectotype is designated here from original material.
Keywords
Indonesia, Jawa, Musa salaccensis, Musaceae, Sumatera, tatanama, tipifikasi.
References
BACKER, C. A. 1924. Handboek voor de flora van Java 3. Ruygrok & Co., Batavia. 132 p.
BACKER, C. A. & BAKHUIZEN VAN DEN BRINK F. R. C. 1968. Flora of Java 3. Noordhoff, Groningen. 37 p.
BAKER, J. G. 1893. A synopsis of the genera and species of Museae. Ann. Bot. 7: 220.
HÃKKINEN, M. & VÃRE, H. 2008. Typification and check-list of Musa L. names (Musaceae) with nomenclatural notes. Adansonia III, 30: 63-112, illus. Musa salaccensis and nomenclatural notes on Musa(Musaceae). Adansonia III, 31: 41-46, illus. HOTTA, M. 1987. Distribution of the genus Musa in Malesia. Acta Phytotax. Geobot. 38: 292-302, illus.
HOTTA, M. 1989. Identification list of Ensete and Musa (Musaceae) in SE Asia and West Malesia. In
HOTTA, M. Diversity and plant-animal interaction in equatorial rain forests. Pp. 73-74. ITINO, T., KATO, M. & HOTTA, M. 1991. Pollination ecology of two wild bananas, subsp. halabanensis and M. salaccensis: chiropterophily and ornithophily. Biotropica 23: 151-158. KOORDERS, S. H. 1911. Exkursionsflora von Java 1. Fischer, Jena. Pp. 313-314.
KOORDERS-SCHUMACHER, A. 1923. Exkursions flora von Java. Atlas. 3 Abt.: Fam. Fischer, Jena. Pp. 22-49: 275, t. 513.
KURZ, S. 1867. Notes on the plantains of the Indian archipelago. J. Agric. Soc. India 14: 301.
McNEILL, J., BARRIE, F. R., BUCK, W. R., DEMOULIN, V., GREUTER, W., HAWKSWORTH, D. L., HERENDEEN, P. S., KNAPP, S., MARHOLD, K., PRADO, J., PRUD'HOMME VAN REINE, W. F., SMITH, G. F., WIERSEMA, J. H.,
TURLAND N. J. 2012. International code of nomenclature for algae, fungi, and plants (Melbourne Code). Regnum Veg. 154: xviii. 568 p.
MEIJER, W. 1961. Notes on wild species of Musa from Sumatra. Acta Bot. Neerl. 10: 248-249, t. 1.
MIQUEL, F. A. W. 1857. Flora van Nederlandsch Indië 3. Van der Post, Amsterdam, etc. 589 p.
NASUTION, R. E. 1993. Rediscovery of two wild seeded bananas of Indonesia. Info Musa 2: 16-18.
NASUTION, R. E. 1994. Materials for a revision of Musaceae: Musa salaccensis Zoll. from Sumatera. Jurn. Biol. Indon. 1: 31-34.
NASUTION, R. & YAMADA, I. 2001. Pisang-pisang liar di Indonesia. Puslitbang Biologi - LIPI. Pp. 25-26, t. 3, map 2.
OCHSE, J. J. 1931. Indische groenten, ed. 2. Departement Landbouw, Nijverheid en Handel, Buitenzorg. Translated as Ochse, J.J., Vegetables of the Dutch East Indies. 1931. Archipel Drukkerij, Buitenzorg; reprinted in 1977. Asher & Co., Amsterdam. Pp. 519-520, t. 320.
SCHUMANN, K. 1900. Musaceae. In: ENGLER, A. Pflanzenreich IV 45. Engelmann, Berlin. 23 p.
TEIJSMANN, J. E. & BINNENDIJK, S. 1854. Catalogus plantarum quae in horto botanico bogoriensi coluntur: 47. Suppressed publication.
TEIJSMANN, J. E. & BINNENDIJK, S. 1866. Catalogus plantarum quae in horto botanico bogoriensi coluntur: 62. Landsdrukkerij, Batavia.
VAN STEENIS, C. G. G. J. 1958. Rejuvenation as a factor for judging the status of vegetation types. The biological nomad theory. In: Proc. Symp. Humid Tropics Veget., Kandy. Pp. 212-218.
VAN STEENIS-KRUSEMAN, M. J. 1950. Malaysian Plant Collectors and Collections ("Cyclopaedia of Collectors"). Fl. Males. I, 1: 137. Noordhoff-Kolff, Djakarta. Pp. 593-596.
ZOLLINGER, H. 1854. Systematische Verzeichniss: 74. Kiesling, Zürich.
Refbacks
There are currently no refbacks.