METIL EUGENOL, KHEMOTIPE DARIMINYAK ATSIRI Melaleuca spp. (MYRTACEAE) YANG TUMBUH DIKEBUN RAYA CIBODAS
10.14203/beritabiologi.v9i6.859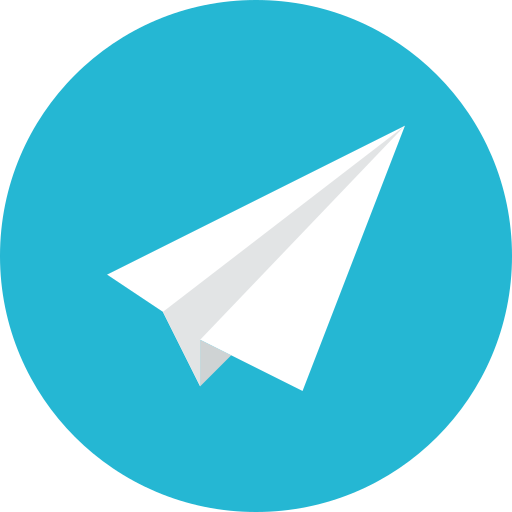 |
Abstract views:
477
|
PDF views:
1161
Abstract
The essential oils of the fresh leaves of Melaleuca spp. (M. alternifolia Cheel, M. ericifolia Sm., M. squarrosa Donn, and M.genistifolia Sm.) from Cibodas Botanical Garden, Indonesia were isolated by a hydrodistillation method and analysed by a gas chromatography/mass spectrometry (GC/MS) technique. The various Melaleuca species showed differences within their relative essential oil compositions. The oils from all samples were of the methyl eugenol (10.30-71.25%) chemotype. The others major constituent were terpinen-4-ol (38.49%), linalool (19.65%) and bis(2-ethylhexyl)phtalate (66.09%) in the M. alternifolia, M. ericifolia, and M. genistifolia respectively.
Keywords
Melaleuca spp., Myrtaceae, Minyak atsiri, Metil eugenol
References
Anonim. 2000. An alphabetical list of plant species cultivated in the Cibodas Botanical Garden. Republik of Indonesia, Indonesian Institute of Sciences, Botanic Gardens of Indonesia, 46.
Annonim. 2010. Melaleuca. Retrieved from http://en.wikipedia.org/wiki/Melaleuca
Banes-Marshall L, Cawley P, Phillips CA. 2001. In-vitro activity of Melaleuca alternifolia (tea tree) oil against bacterial and Candida spp. Isolated from clinical specimens. Br J Biomed Sci. 58(3), 139-145.
Bruneton J. 1995. Pharmacognosy, Phytochemistry, Medicinal Plants, 405-466.. Lavoisier Publ. Londres, New York, Paris.
Calcabrini A, Stringaro A, Toccacieli L, Meschini S, Marra M, Colone M, Salvatore G, Mondello F, Arancia G, Molinari A. 2004. Terpinen-4-ol, the main component of Melaleuca alternifolia (tea tree) oil inhibits the in-vitro growth of human melanoma cells. J Invest Dermatol. 122(2), 349-360.
Caldefie-Chezet F, Fusillier C, Jarde T, Laroye H, Damez M, Vasson MP, Guillot J.2006. Potential antiinflammatory effects of Melaleuca alternifolia essential oil on human peripheral blood leukocyte. Phytother Res. 20(5), 364-370.
Carson CF, Hammer KA, Riley TV. 2006. Melaleuca alternifolia (Tea Tree) oil : a Review of antimicrobial and other medicinal properties. Clinical Microbiol Review. 19(1), 50-62.
Dudareva N, E Pichersky and J Gershenzon. 2004. Biochemistry of plant volatile. PlantPhysiology 135, 1893-1902.
Farag RS, Shalaby AS, El-Baroty GA, Ibrahim NA, Ali MA, Hassan EM. 2004. Chemical and biological evaluation of the essential oils of different Melaleuca species. Phytother. Res. 18(1), 30-35.
Gang DR, Lavid N, Zubieta C, Chen F, Beuerie T, Lewinsohn E, Noel JP and Pichersky E. 2002. Characterization of phenylpropene O-methyl trans ferases from Sweet Basil: Facile change of substrate specificity and convergent evolution within a plant O-methyltransferase family. The Plant Cell. 14, 505- 519,
Garozzo A, Timpanaro R, Bisignano B, Furneri PM, Bisignano G, Castro A. 2009. In-vitro antiviral activity of Melaleuca alternifolia essential oil. Lett Appl Microbiol. (In press)
Kwiecinski J, Eick S, W6jcik K. 2009. Effect of tea tree (Melaleuca alternifolia) oil on Staphylococcus aureus in biofilms and stationary growth phase. Int. J Antimicrob Agents, 33(4), 343-347.
Mondello F, De Bernardis F, Girolamo A, Cassone A, Salvatore G. 2006. In-vivo activity of terpinen-4-ol, the main bioactive component of Melaleuca alternifolia Cheel (tea tree) oil against azole-susceptible and-resistant human pathogenic Candida species. BMC Infect Dis. 3(6), 158-163.
Ron Guba. 2003. Essential therapeutics the ultimate practitioner range. Essential JVeus. 13
Rosman R, SS Harjadi, S Sudiasto, S Yahya, BS Purwoko dan Chairul. 2004. Pengaruh periode pencahayaan terhadap pertumbuhan, hasil dan komponen minyak tanaman mentha (Mentha piperita L.). Jurnal Penelitian Tanaman Industri 10(1), 12-20.
Terzi V, Morcia C, Faccioli P, Vale G, Tacconi G, Malnati M. 2007. In-vitro antifungal activity of the tea tree (Melaleuca alternifolia) essential oil and its major components against plant pathogens. Lett Appl Microbiol.44(6), 613-618.
Torssell KGB. 1983. Natural Product Chemistry, a mechanistic and biosynthetic approach to secondary metabolism. John Willey & Sons limited, Chichester. New York, 58-64.
Refbacks
There are currently no refbacks.