ISOLASI DAN SELEKSIJAMUR APHYLLOPHORALES PENGURAI LIGNIN DIHUTAN BUKIT BANGKIRAI, KALIMANTAN TIMUR
10.14203/beritabiologi.v9i6.857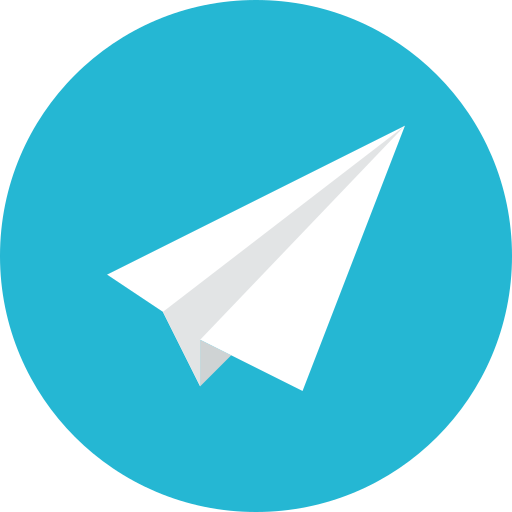 |
Abstract views:
215
|
PDF views:
599
Abstract
Isolation and selection of Aphyllophorales as lignin degrading fiingus had been done in Bukit Bangkirai Forest, East Kalimantan. Aim of the research was to obtain Aphyllophorales fungi which have ability to degrade lignin. The fresh fruit bodies were collected from trunks, branches and litters of plants in the forest. The work was conducted at dry season. Fruit bodies were taken to base camp for isolation. The isolates were tested for their ability to degrade lignin. We found 24 isolates of Aphyllophorales fungi. Those isolates were grew in poly R-478 medium, 12 isolates were able to degrade lignin. Megasproporia sp. strain IB-24 had the highest ability in lignin degradation. The fungus can degrade poly R-478 8,05% during 90 minutes.
Keywords
Aphyllophorales, degradasi lignin, Hutan Bukit Bangkirai.
References
Abadulla E., T Tzanov, S Coata, KH Robra, A Cavacopaulo, and GM Gubitz. 2000. Decolorization and detoxification hirsuta. Applied and Enviromental Microbiology 66(8), 3357-3362.
Ainsworth GC, FK Sparrow and AS Sussman. 1973. The Fungi. Vol. IVB. Academic Press, New York, San Fransisco, London. 504p.
Aust SD and JT Benson. 1993. Use of White Rot Fungi to Biodegrade Enviromental Pollutans. Enviromental Health Prespectives, 101(3).
http://ehp.nichs.nih.gov/docs/1993/101-3/innovations.thml
Baldrian P, C Wiesche, J Gabriel, F Nerud and F Zadrazil. 2000. Influence of cadmium and merqury ona activities of lignionlytic enzymes and degradation of polycyclic aromatic hydrocarbons by Pleurotus ostreatus in soil. Applied and Enviromental Microbiology 66(6),2471-2478.
Field JA, E jong, GF Costa and JAM Bont. 1992. Biodegradation of polycyclic aromatic hybrocarbons by new isolates of white rot fungi. Applies and Enviromental Microbiology 58(7), 2219-2226.
Garraway MO and RC Evans. 1991. Fungal Nutrition and Physiology, 231. Krieger publishing Company. Malabar, Florida.
Hammel KE. 1997. Fungal Degradation of Lignin, 33-45. CAB Internasional.
Mendonca RT, JF Jara, V Gonzalez, JP Elissetche and J Freer. 2008. Evaluation of the white rot fungi Ganoderma australe and Ceriporiopsis subvermispora in biotechnological applications. J. Ind. Microbiol Biotechnol. 35(11), 1323-1330.
Moreira MT, C Viacava and G Vidal. 2004. Fed-batch Decolorization of Archives of Biology and Technology 47(2), 179-183.
Mycobank. 2009. Fungal Databases Nomenclature and Species Banks Online Taxonomic Novelties Submission. http://www.mycobank.com.
Nakamura Y, MG Sungusia, T Sawada and M Kuwahara. 1999. Lignin-degradation Enzyme Prouduction by Bjerkandera adusta Immobilized on Polyurethane Foam. Elsevier Science B.V.
Rosli HM, AM Farid, SS Lee, DMD Azril, K Baharudin, B Norlia, A Norwati and M Norwati. 2007. Efficiency of Wood Degradartion of ten Selected Isolates of White-rot Fungi, 82-84. Foest Research Institute Malaysia. Kepong, Selangor.
Sanchez-Lopes Mi,SF Vanhulle, V Mertens, G Guerra, SH Figueroa, AM Corbisier and MJ Penninckx. 2008. Autochhonous white-rot fungi from the tropical forest: Potential of Cuba strain for dyes and textile industrial effluents decolourisation. African Journal of Biotechnology 7(12), 1983-1990.
Subowo YB, B Sunarko dan I Gandjar. 2003. Isolasi dan seleksi jamur pendegradasi senyawa benzonitril. Berita Biologi 6(4), 575-581.
Urairuj C, C Khanongnuch and S Lumyong. 2003. LIgninolytic enzymes from tropical endophytic Xylariaceae. Fungal Diversity 13, 209-219.
Webster J. 1970. Inroduction to fungi. Cambridge University Press. Cambridge, London, New York, Melbourne.
Refbacks
There are currently no refbacks.