PENAPISAN AKTIVITAS LIPOLITIK SEPULUH BIAKAN Rhizopus KOLEKSIUICC (UNIVERSITY OF INDONESIA CULTURE COLLECTION)
10.14203/beritabiologi.v9i6.849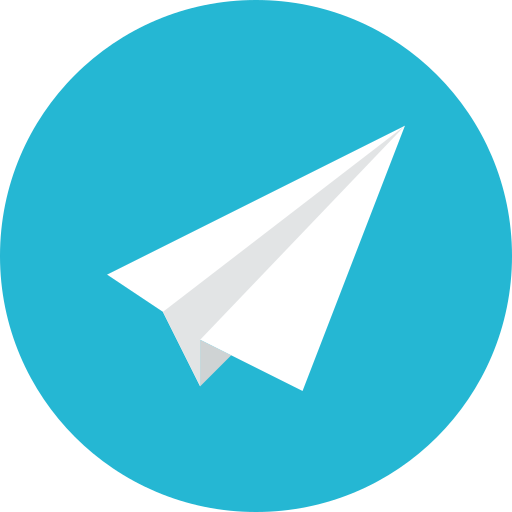 |
Abstract views:
245
|
PDF views:
395
Abstract
Ten Rhizopus were screened for their extracellular lipolytic activity. All strains showed lipolytic activity with diffferent activities.R. microsporus var. rhizopodiformis (Cohn) Scipper & Stalpers UICC 520 (4.52 unit/ml) and R. microsporus var. oligosporus UICC 550 (2.58 unit/ml) showed a high lipolytic activity in screening medium containing 5% pepton and 1% glucose (b/v) without a lipid substrate after 24 hours of incubation at room temperature.
Keywords
Enzim ekstraselular, lipase, Rhizopus, University of Indonesia Culture Collection (UICC).
References
Akhtar MW, AQ Mirza and MID Cnughtai. 1980. Lipase induction in Mucor hiemalis. Appll. and Environ. Microbiol. 40, 257-263.
Allonso FOM, EBL Oliveira, GM Deltamore-oritz and Pereira-Meirelles. 2005. Improvement of lipase production idt different stirrings speed & oxygen levels. Brazillian Journal of Chemistry Engineering 22(1), 9-18.
Davranov K and VB Khalameizer. 1997. Current state of the study of microbial lipases. Chemistry of Natural Compound 33, 113-126.
Ellibol M and D Ozer. 2002. Response surface analysis of lipase production by freely suspended Rhizopus arrhizus. Process Biochem. 38, 367-372.
Fukuda H, A Kondo and II Noda. 2001. Biodiesel fuel production by transesterification of oils. Journal of Bioscience & Bioengeneering 92, 405-416.
Gandjar I, IR Koentjoro, W Mangunwardoyo dan L Subagyo. 1992. Pedoman Praktikum Mikrobiologi Dasar. Jurusan Biologi FMIPA-UI. Depok.
Ha ma S, S Tamalampudi, T Fukumizu, K Miura, H Yamaji, A Kondo and H Fukuda. 2006. Lipase localization in Rhizopus oryzae cells immobilized within biomass support particles for use as whole-cell biocatalyst in biodiesel-fuel production. Journal of bioscience & bioengineering. 110(4), 328-333.
Kulkarni N. 2002. Studies on lipase enzyme from Pseudomonas fluorescens NS2W. PhD Thesis in Microbiology . University of Pune, India.ii+213 him.
Macris JB, E Kourentzi and DG Hatzinikolaou. 1996. Studies on localization and regulation of lipase production by Aspergillus niger. Procces Biochemistry 31(8), 807-812.
Madigan MT, JM Martinko and J Parker. 2000. Brock Biology of Microorganism. Prentice Hall. Upper Saddle-River. New Jersey.
Mangunwardoyo W, Santoso I, Fauzi R and MW Sugianto. 2004. Lipase activity of Rhizopus spp. in University of Indonesia Culture Collection. Proceedings of the Tenth International Congress For Culture Collection. Tsukuba, Japan, 10-15 Oktober 2004.
Mojovick L, S Siler-Marinkov, G Kuki and G Vunjak- Novakovic. 1993. Rhizopus arrhizus lipase-catalyzed interesterification of the midfraction of palm oil to a cocoa butter equivalent fat. Enzyme Microb. Technol. 15, 438-443.
Nahas E. 1988. Control of lipase production by Rhizopus oligosporus under variuos growth conditions. J. of General Microbiology 134, 227-233.
Pandey A, S Benjamin, CR Soccol, P Nigam, N Kriger and VT Soccol. 1999. The realms of lipases in biotechnology. Biotechnol. Appl. Biochem. 29, 119- 131.
Ramarethinam S, K Latha and N Rajalakshmi. 2002. Use of a fungal lipase for enhancement of aroma in black tea. Food Sci. Technol. Res. 8(4), 328-332.
Samad M, YA Samad, AB Salleh, CNA Razak, K Ampon, WMZW Yunus and M Basri. 1990. Lipase from a newly isolated thermophilic Rhizopus rhizopodiformis. World J. of Microbiology and Biotechnology 6, 390-394.
Schipper MAA and JA Stalper. 1984. A revision of the genus Rhizopus II. The Rhizopus microsporus-gmup. Studies in Mycology No.25, 20-34.
Sharma R, Y Chisti and UC Banerje. 2001. Review: Production, purificaton, characterization and application of lipases. Biotechnology Advances 19, 627-662.
Zhang LY and DZ Wei. 2003. Effective inducers for lipase production by Candida rugosa. Annals of Microbiology 53(4), 449-504.
Refbacks
There are currently no refbacks.