AKTIVITAS ANTIMIKROBA FLAVONOID - GLIKOSIDA HASIL SINTESIS SECARA TRANSGLIKOSILASI ENZIMATIK
10.14203/beritabiologi.v8i6.825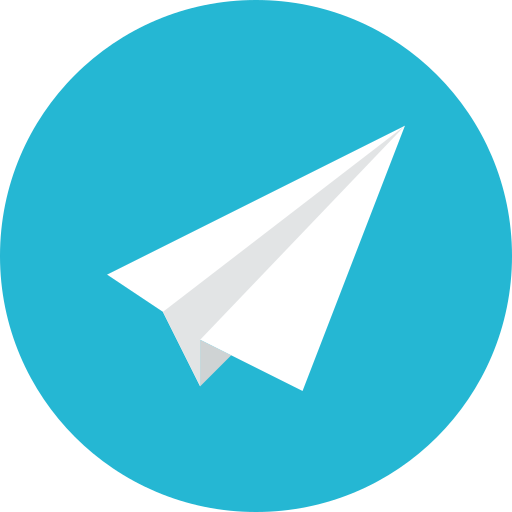 |
Abstract views:
1223
|
PDF views:
1583
Abstract
Flavonoid-glycoside was synthesized enzymatically using CGT-ase (EC.2.4.1.19) of indigenous Bacillus licheniformis in a phosphate buffer pH 6.0 at 45°C for 24 h, through transglycosylation reaction in the present of flavonoid those were extracted from rhizomes such as ginger, flngerroot, turmeric, white turmeric and white curcuma as natural acceptors, and commercial rice,cassava, corn and wheat flour as substrates.The result showed that CGT-ase of B. licheniformis transferred a glycosyl moiety in a bilayer enzymatic reaction system of n-hexanol and phosphate buffer yielding glycosides as transfer products in the present of wheat flour as substrate and white curcuma extract as its acceptor.An inhibitory effects of the synthesized flavonoid glycosides against microbial growth was furthermore examined. It was found that flavonoid-glycoside, as the transfer product, exhibited high antimicrobial activity at MIC 200 ppm on the growth of Bacillus subtilis, Escherichia coli and Saccharomyces cerevisiae, however no effect when it was assayed on Candida tropicalis, while arbutin and flavonoid-aglycon showed very low inhibitory activity on the growth of two out of four tested microbial strains.
Keywords
CGT-ase, Bacillus licheniformis, transglikosilasi enzimatik, flavonoid glikosida, aktivitas antimikroba.
References
Dubois M, K Giles, JK Hamilton, P Robers and F Smith. 1956. Colorimetric method for determination of sugar. J.AnalChem 28,350-356.
Dwidjoseputro. 1990. Dasar-dasar Mikrobiologi Ed. 2. Djambatan, Jakarta.
Funayama M, T Nishino, S Murao, S Takenishi and H Nakano. 1993. Enzymatic synthesis of (+) catechir, a-glucoside and its effect on tyrosinase activity. J. Biosch Biotech Biochem 57: 1666-1669.
Funayama M, H Arakawa, R Yamamoto , Nishino T, Shin T and S Murao. 1994. A new microorganism producing a glucosyl transfer enzyme to polyphenols. J. Biosch Biotech Biochem 58, 817-821.
Hostettmann K, M Hostettmann and A Marston. 1995. Cara Kromatografi Preparatif. Penggunaan pada isolasi senyawa alam. K Padmawinata (Penerjemah). Penerbit ITB, Bandung.
Kitao S and H Sekine. 1993. a-D-glucosyl transfer to phenolic compounds by sucrose phosphorylase from leuconostoc mesentereides and production of a-arbutin. J Biosch Biotech Biochem 58, 38-42.
Kometani T, Y Terada, T Nishimura, H Takii and S Okada. 1994. Transglycosylation to hesperidin by Cyclodekstrin glukanotransferase from an alkalophilic Bacillus species in alkaline pH and properties of hesperidin glycosides. J Biosch Biotech Biochem 58,1990-1994.
Kometani T, Y Terada, T Nishimura, T Nakae, H Takii and S Okada. 1996. Acceptor specificity of cyclodextrin glukanotransferase from an alkolophilic Bacillus species and synthesis of glucosyl rhamnose. J. Biosch Biotech Biochem 60,1176-1178.
Markham KR. 1998. Cara Mengidentifikasi Flavanoid. K Padmawinata (Penerjemah). Penerbit ITB, Bandung.
Mori S, S Hirose, T Oya and S Kitahata. 1994. Purification and properties of cyclodekstrin glukanotransferase from Brevibacterium sp. No. 9605. JBiosci Biotech Biochem 58, 1968-1972.
Pelczar MJ and ECS Chan 1986. Dasar-dasar Mikrobiologi. RS Hadiutomo (Penerjemah). UIPress, Jakarta.
Siswandono dan B Soekardjo. 1995. Kimia Medisinal. Airlangga University Press, Surabaya.
Sulistyo J dan YS Soeka. 1999. Bioproses enzimatik dan uji hayati aktivitas polifenol-glikosida sebagai senyawa antimikroba dan antimelanogenesis. Dalam: Kosela dan WP Suwarsono (Penyunting). Kimia Bahan Alam. Prosiding Seminar Nasional. UIUNESCO, Jakarta.
Suradikusumah E. 1989. Kimia Tumbuhan. PAU-IPB, Bogor.
Tankova A. 1998. Bacterial cyclodextrin glukano transferase. J Enzyme Microb Technol 22, 678-686.
Refbacks
There are currently no refbacks.