EFFECTS OFRHIZOBIAL INOCULATION ON THE EARLY GROWTH OF Acacia mangium IN THE FIELD [Pengaruh Inokulasi Rhizobium terhadap Pertumbuhan Awal Acacia mangium di Lapangan]
10.14203/beritabiologi.v8i1.818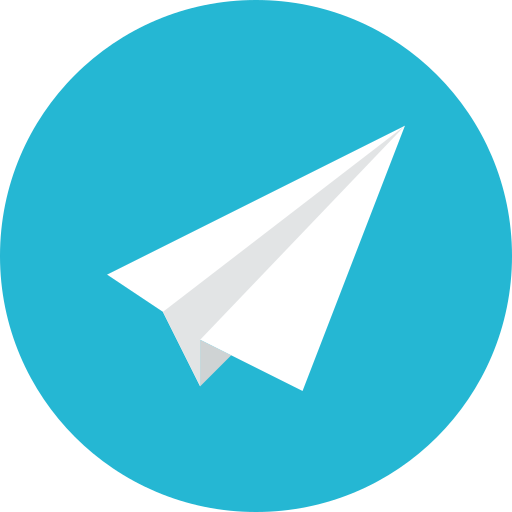 |
Abstract views:
186
|
PDF views:
210
Abstract
Dalam rangka mendukung program pemerintah dalam mengembangkan Hutan Tanaman Industri (HTI), bibit tanaman hutan berkualitas tinggi dibutuhkan dalam jumlah besar dan berkesinambungan. Untuk tujuan tersebut, 2 isolat Rhizobium terpilih diuji kemampuannya dalam meningkatkan pertumbuhan dan mengefisiensikan pemupukan N pada tanaman Acacia mangium yang berasal dari kultur jaringan atau dari benih. Isolat yang kepadatannya 10 sel/ml diinokulasikan ke dalam planlet in vitro dan bibit A.mangium asal biji (masing-masing 30 tanaman).Tanaman yang telah diinokulasi, ditumbuhkan dalam polibag sampai cukup kuat untuk ditanam di lapangan. Percobaan disusun dalam Rancangan Split Plot dengan 3 ulangan. Asal bibit yaitu kultur jaringan dan benih digunakan sebagai main plot sedangkan dosis pemupukan urea (n0 = 0; n, = 7.5; n: = 7.5; n2 = 15, n, = 22,5; n4 = 30 g/ tanaman) sebagai subplot. Pengamatan yang dilakukan 12 minggu setelah tanam menunjukkan bahwa pertumbuhan kedua jenis bibit tersebut sangat baik meskipun bibit hasil kultur jaringan tumbuh lebih cepat dan lebih seragam.Namun tidak terdapat perbedaan yang nyata pada pertambahan tinggi tanaman, diameter batang dan jumlah cabang antar semua dosis urea yang dipakai berdasarkan uji LSD pada level 5 %.Hasil tersebut menunjukkan bahwa simbiosis antar A. mangium dan rhizobium cukup efektif dalam meningkatkan pertumbuhan tanaman selama 3 bulan pertama di lapangan tidak ada perbedaan yang jelas antar tanaman yang diberi dan tanpa pupuk N.
Keywords
mangium (Acacia mangium), Rhizobium, simbiosis, urea.
References
Ariani D and Sukiman HI. 1995. Isolation and screening of Rhizobium bacteria from root nodules of Acacia mangium. Proceedings International Workshop on Biotechnology and Development of Species for Industrial Timber Estates Bogor, 27-29 June 1995. R&D Centre for Biotechnology-LIPI, Cibinong, 327-334.
Galliana A, Tibok A and Duhoux E. 1991. In vitro propagation of the nitrogen-fixing tree legume Acacia mangium Willd. Plant and Soil 135, 151-159.
Gales K. 1995. The establishment of industrial timber estates, the Barito experience. Proceedings International Workshop on Biotechnology and Development of Species for Industrial Timber Estates, Bogor, 27-29 June 1995. R&D Centre for Biotechnology, LIPI, Bogor, Indonesia, 163-174.
George EF and Sherrington PD. 1984. Plant Ppropagation by Tissue Culture. Exegetics, England.
Imelda M and Sukiman HI. 1994. Peran bakteri Rhizobium dalam meningkatkan keberhasilan aklimatisasi planlet mangium. Pros. Seminar Hasil Penelitian dan Pengembangan Bioteknologi II, Bogor 6-7 September 1994. Puslitbang Bioteknologi-LIPI, 501-508.
Lydia, Imelda M, Sudarmonowati E dan Sukiman HI. 1993. Manual Perbanyakan Acacia mangium Willd dengan teknik kultur jaringan. Puslitbang Bioteknologi, LIPI.
Somasegaran P and Hoben HJ. 1985. Methods in Legume- Rhizobium Technology. University of Hawaii.
Soekiman HI, Ariani D, Lisdiyanti P and Ozawa T. 1996. Studies on Rhizobium isolated from Acacia mangium in Indonesia. Breeding of Nitrogen- Fixing Bacteria in Southeast Asia Report. Osaka University.
Ziv M. 1994. In vitro acclimatization. In : J Aitken-Christie, T Kozai & MAL Smith (Eds.). Automation and Environmental Control in Plant Tissue Culture. Kluwer Academic, Dordrecht, 493-516.
Refbacks
There are currently no refbacks.