RESVERATROL 10C-GLUKOPIRANOSIDA DAN HEIMIOLA, KARAKTER Hopea gregaria SECARAKEMOTAKSONOMI
10.14203/beritabiologi.v9i3.785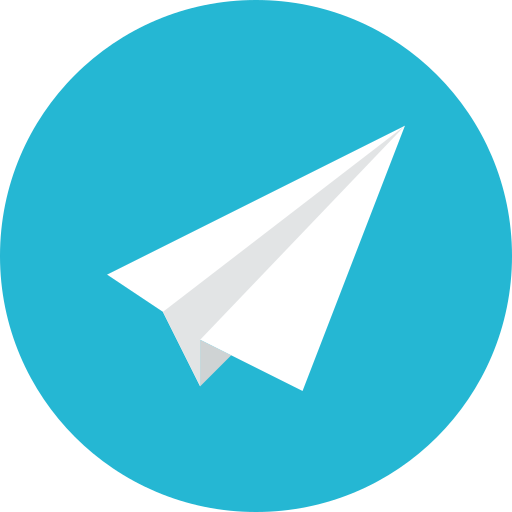 |
Abstract views:
190
|
PDF views:
499
Abstract
Ten resveratrol oligomers have been isolated from the stem bark of H. gregaria i.e. resveratrol lOC-glucopyranoside (1), heimiol A (2), balanocarpol (3), ampelopsin A (4), hopeaphuran (5), E-viniferin (6), parviflorol (7), a-viniferin (8), hopeaphenol (9), and vaticanoi B (10). The structures of these compounds were determined base on spectroscopic methods including UV, IR, 1-D NMR, 2-D NMR and comparison with the reported data. Implication of the compounds invention is not only strengthen conclusion that Hopea tends to produce resveratrol dimmers but also showed that resveratrol lOC-glucopyranoside (1) and heimiol A (2) are phytochemical markers of. H. gregaria.
Keywords
Hopea gregaria, resveratrol lOC-glukopiranosida, heimiol A, kemotaksonomi.
References
Ashton PS. 1983. Flora Malesiana: Spermatophyta I, 391-436. Martinus Nijhoff, The Hague.
Atun S. 2004. Fitokimia Beberapa Spesies Dipterocarpaceae Indonesia dari Genus Vatica, Anisoptera, Hopea, dan Diplerocarpus. Disertasi Program Doktor, 76-162. Institut Teknologi Bandung.
Coggon P, AT McPhail and SC Wallwork. 1970. Structure of hopeaphenol: x-ray analysis of the benzene solvate of dibromodeca-o-methylhopeaphenol. J. Chem. Soc. B, 884-896.
Dai JR, YF Hallock, JH Cardelina II and RM Boyd. 1998. HIV-inhibitory and cytotoxic oligomerstilbenes from the leaves of Hopea matibato. J. Nat. Prod. 61, 351-353.
Dayanandan S, PS Ashton, SM Williams and RB Primack. 1999. Phylogeny of the tropical tree family Dipterocarpaceae based on nucleotide sequence of the chloroplast rbcL gene. American Journal of Botany 86 (6), 1182-1190.
Diyasena MNC, S Sotheeswaran and S Surendrakumar. 1985. Balanocarpol, a new polyphenol from Balanocarpus zeylanicus and Hopea jucunda (Dipterocarpaceae). J. Chem. Soc. Perkin Trans I, 1807-1809.
Kajita T, K Kamiya, K Nakamura, H Tachida, R Wickneswari, Y Tsumura, H Yoshimaru and T Yamazaki. 1998. Molecular phylogeny of Dipterocarpaceae in Southeast Asia based on nucleotide sequences of matK, trnL intron, and trnL-trnF intergenic spacer region in chloroplast DNA. Molecular Phylogenetics and Evolution 10 (2), 202-209.
Sahidin, EH Hakim, LD Juliawaty, YM Syah, LB Din, EL Ghisalberti, J Latip, IM Said and SA Achmad. 2005. Cytotoxic properties of oligostilbenoids from the tree barks of Hopea dryobalanoides. Z. Naturforsch. C.60c, 718-723.
Sahidin, EH Hakim, LD Juliawaty, YM Syah, LB Din, EL Ghisalberti, J Latip, IM Said and SA Achmad. 2006. Kajian fitokimia Hopea mengarawan dan implikasinya pada kemotaksonomi Hopea.Berita Biologi 8(2), 107-114.
Sotheeswaran S and V Pasupathy. 1993. Distribution of resveratrol oligomers in plants. Phytochemistry 32(5), 1083-1092.
Tanaka T, T Ito, Y Ido, TK Son, K Nakaya, M Iinuma, M Oliyama and V Chelladurai. 2000. Stilbenoids in stem bark of Hopea parvijlora. Phytochemistry 53, 1009-1014.
Tanaka T, T Ito, Y Ido, K Nakaya, M Iinuma, and V Chelladurai. 2001. Hopeafuran and a C-glucosyl resveratrol isolated from stem wood of Hopea utilis. Chem.Pharm. Bull. 49(6), 785-787.
Tukiran. 2004. Senyawa Mikromolekul dari Beberapa Tumbuhan Meranti (Shorea) Indonesia. Disertasi. ITB, Bandung.
Weber JF, IA Wahab, A Marzuki, NF Thomas, AA Kadir, AHA Hadi, K Awang, AA Latif, P Richomme and J Delaunay. 2001. Heimiol A, a new dimeric stilbenoid from Noebalanocarpus heimii. Tetrahedron Letter 42, 4895-4897.
Refbacks
There are currently no refbacks.