STUDI PERKEMBANGAN GONAD IKAN BETOK (Anabas testudineus Bloch) DENGAN RANGSANGAN HORMON
10.14203/beritabiologi.v10i4.769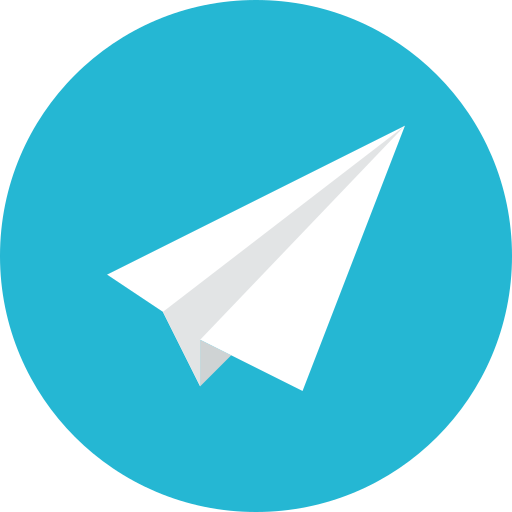 |
Abstract views:
404
|
PDF views:
779
Abstract
The purpose of this study was to evaluate the effect of water in oil in water (w/o/w) emulsion containing 17a-methyltestosterone on gonad development of climbing perch. The results showed administration of 200 ug/kg 17o-methyltestosterone in w/o/w emulsion enhanced gonad development of climbing perch. In this treatment, testosterone concentration increased but estradiol-17p concentration decreased. Both hormones ranged 10,55-15,13 ng/dl and 0.96-5.66 ng/dl, respectively. This treatment also accelerated the development of egg diameter which were eggs e" 0.20 mm became 71.00% after 60 days, and development of egg nucleus position into germinal vesicle breakdown (GVBD) in day 60 was about 17.50%.
Keywords
Climbing perch, Anabas testudineus, Gonad development, 17a-metiltestosteron.
References
Adi S. 2005. Pembentukan dan diferensiasi kuning telur ikan. Departemen Kelautan dan Perikanan Budidaya Direktorat Jenderal Perikanan Budidaya Balai Budidaya Air Tawar Sukamandi (Laporan Hasil Penelitian). [Blogspot]. aquamina@yahoo.co,id. [12 Maret 2008],
Effendie MI. 2002. Biologi Perikanan Ed ke-2 (Edisi Revisi). Yayasan Pustaka Nusatama. Yogyakarta.
Ernawati Y. 1999. Efisiensi implantasi analog LHRH dan 17 ct-metiltesteron serta pembekuan semen dalam upaya peningkatan produksi benih ikan jambak siam (Pangasius hypothalamus): analisis procrustes Disertasi. Program Pascasarjana, Institut Pertanian Bogor.
Hinton DE. 1990. Histologi techniques. In: Methods for Fish Biology. CB Schreck and PB Moyle (Eds). Maryland: American Fisheries Society.
Isriansyah. 2005. Pengaruh pengunaan LHRH analog dan 17a-metiltesteron terhadap perkembangan gonad ikan baung (Hemibagrus nemurus Blkr): analisisprocrustes. Thesis. Bogor: Sekolah Pascasarjana, IPB
Mattjik AA dan M Sumertajaya. 2000. Perancangan Percobaan dengan Aplikasi SAS dan Minitab. Jilid 1 Ed ke-1. IPB Press. Bogor.
Montserrat N, A Gonz-Alez, E Mendez, F Piferrer and JV Planaza. 2004. Effects of follicle stimulating hormone on estradiol-17fi produstion and P-450 aromatase (CYP19) activity and mRNA expression in brown trout vitelogenic ovarian follicles in vitro. Endocrinologi 137, 123-131.
Morishita M, A Matsuzawa, K Takayama, K Isowa and T Nagai. 1998. Improving Insulin Enteral Absorption Using Water Oil in Water Emulsion. International Journal of Pharmacies 172, 189-198.
Muhammad, H Sanusi dan I Ambas. 2003. Pengaruh donor dan dosis kelenjar hipofisa terhadap ovulasi dan daya tetas telur ikan betok (Anabas testudineus Bloch). Jurnal Sains and Teknologi 3, 87-94.
Park WD, CH Lee, CS Lee, DJ Kim, JH Kim, CS Tamaru and YC Sohn. 2007. Effects of a gonadotropinreleasing hormone analog combined with pimozide on plasma sex steroid hormones, ovulation and egg quality in freshwater-exposed female chum salmon (Oncorhynchus keta). Aquaculture 271, 488-497.
Rodr-Iquez L, M Carrillo, LA Sorbera, Y Zohar and S Zanuya. 2003. Effects of photoperiod on pituitary levels of three forms of GnRH and reproductive hormones in the male European sea bass (Dicentrarchus labrax, L.) during testicular differentiation and first testicular recrudescence. General and Comparative Endocrinology 136, 37—48.
Sularto. 2002. Pengaruh implantasi LHRH dan estradiol-173 terhadap perkembangan gonad ikan Pangasius djambal: analisis procrustes. Thesis. Sekolah Pascasarjana, Institut Pertanian Bogor. ikan baung (Hemibagrus nemurus Blkr). JurnalIlmiah
Supriyadi. 2005. Efektivitas pemberian hormon 17 a-metiltesteron dan HCG yang dienkapsulasi di dalam emuisi terhadap perkembangan gonad ikan baung Hemibagrus nemurus Blkr): analisis procrustes. Thesis. Sekolah Pascasarjana, Institut Pertanian Bogor.
Yusuf NS. 2005. Evektivitas LHRHa dan estradiol-170 meialui emuisi w/o/w terhadap perkembangan gonad ikan baung (Hemibagrus nemurus Blkr). JurnalIlmiah Scientiae 4, 30-39.
Zairin Jr M. 2003. Endokrinologi dan Peranannya Bagi Masa Depan Perikanan Indonesia (Orasi Ilmiah Guru Besar Tetap Ilmu Fisiologi Reproduksi dan Endokrinologi Hewan Air). Fakultas Perikanan dan Ilmu Kelautan - Institut Pertanian Bogor.
Refbacks
There are currently no refbacks.