KERAGAMAN GENETIK BEBERAPA KLON DURIAN (Durio zibethinus Murray) ASAL JAWA BARAT BERDASARKAN SIDIK RANDOM AMPLIFIED POLIMORPHIC DNA
10.14203/beritabiologi.v10i3.741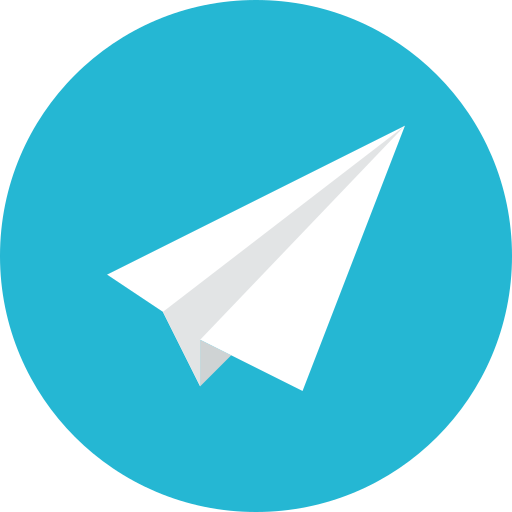 |
Abstract views:
533
|
PDF views:
984
Abstract
Durian (Durio zibethinus) is one of the most popular tropical fruits in SE Asia. Indonesia has several local clones that have not yet been widely introduced to local fruit markets. This present study aimed to assess genetic diversity of 17 clones of durian from West Java based on RAPD fingerprints. Thirty RAPD's primers were initially screened and four were selected for the analysis.These four primers (OPA 13, OPD 8, OPN 6 and OPA 18) generated 63 scorable bands to which 100% of them were polymorphic.OPA-13 at 700bp was exclusively possessed by Tambleg clone and other bands were shared among the other clones. Clustering analysis was performed based on RAPD profiles using the UPGMA method. The range of genetic similarity value among genotypes was 0.15-0.73 suggesting high genetic variation among them. Results from genetic diversity analysis based on plant propagation system showed a higher genetic diversity value in occulating (87.30%) plants than that of grafting (60.32%).
Keywords
Keragaman genetik/genetic diversity, durian (Durio zibethinus), RAPD, klon/clone.
References
Adetula AO. 2006. Genetic diversity of Capsicum using Random Amplified Polymorphic DNAs. African Journal of Biotechnology 5 (2), 120-122.
Baum RB. 1999. DNA fingerprinting of cereal cultivars for intellectual property rights protection. Dalam: S. Andrews, A.C. Leslie dan C. Alexander (Editors). Taxonomy of Cultivated Plants: Third International Symposium. Him. 231-238.
Chakrabarti SK, D Pattanayak and PS Naik. 2001. Fingerprinting Indian Potato Cultivars by Random amplified polymorphic DNA (RAPD). Potato Research 44, 374-387.
Chakrabarti SK, D Pattanayak, D Sarkar, VP Chimote and PS Naik . 2006. Stability of RAPD fingerprints in potato: effect of source tissue and primers. Biologia Plantarum SO (4), 531-536.
Delaporta SL, J Wood and JB Hicks. 1983. A plant DNA minipreparation. Version II. Plant Molecular Biology Reporter 4, 19-21.
Fan XX, L Shen, X Zhang, XY Chen and CX Fu. 2004. Assessing genetic diversity of Ginkgo biloba L. (Ginkgoaceae) populations from China by RAPD markers. Biochemical genetics 42 (7/8), 269-278.
Ferriol MM, B Pico and F Nuez. 2003. Genetic diversity of some accessions of Cucurbita maxima from Spain using RAPD and SBAP markers. Genetic Resources and Crop Evolution 50, 227-238.
Galderisi U, M Cipollaro, G Di Bernardo, L De Masi, G Galano and A Cascino. 1999. Identification of hazelnut (Corylus avellana) cultivars by RAPD analysis. Plant Cell Reports 18, 652-655.
Guo HB, SM Li, J Peng and WD Ke. 2007. Genetic diversity of Nelumbo accessions revealed by RAPD. Genetic Resources and Crop Evolution WD, 741-748.
Hillis DM, C Moritz and BK Mable (Editors). 1996. Molecular Systematic, Second Edition. Massachusetts: Sianuer Associates Inc.
Ishak. 2000. Identifikasi keragaman genetik antara Pelita I/I dan Rojolele menggunakan markah RAPD. Berita Biologi 5(1), 21-27.
Jain PK, L Saini, MH Pathak and VK Gupta. 2007. Analysis of genetic variation in different banana (Musa species) variety using random amplified polymorphic DNAs (RAPDs). African Journal of Biotechnology 6(17), 1987-1989.
Keller-Przybylkowicz S, M Korbin and J Gwozdecki. 2006. RAPD and ISSR markers of black and green colour of blackcurrant (Ribes nigrum) fruits. Journal of Fruit and Ornamental Plant Research 14 (1), 45-52.
Nurhaimi-Haris, S Woelan and A Darussamin. 1998. RAPD analysis of genetic variability in plant rubber (Hevea brasiliensis Muell. Arg.) clones. Menara Perkebunan 66 (1), 9-19.
Poerba YS, AH Wawo dan KS Yulita. 2007. Keragaman Fenotipe RAPD Santalum album L. di Pulau Timor bagian timur. Berita Biologi 8(6), 537- 546.
Poerba YS dan Yuzammi. 2008. Pendugaan Keragaman Genetik Amorphopallus titanum Becc. Berdasarkan Marka Random Amplified Polymorphic DNA. Biodiversitas 9(2), 103-107.
Rohlf FJ. 1993. NTSYS-PC. Numerical Taxonomy and Multivariate Analysis. Version 1.8. New York: Exeter Software. Soltis DE, PS Soltis and JE Doyle. 1998. Moleculer Systematics of Plants II: DNA Sequencing. Boston: Kluwer Academic Publisher.
Subhadrabandhu S, JMP Schneemann and EWM Verheij. 1997. la: Edible Fruits and Nuts. Plant Resources of South-East Asia (PROSEA). EWM Verheij and RE Colonel (Eds). Netherland: Pudoc Wageningen. Him
Toruan-Mathius N, Z Lalu, Soedarsono dan Aswidinnoor H. 2002. Keragaman genetik klon-klon karet (Hevea brasiliensis Muell. Arg) yang resisten dan rentan terhadap Corynespora casiicola berdasarkan penanda RAPD dan AFLP. Menara Perkebunan 70(2), 35-49.
Weising K, H Nybom, K Wolff and W Meyer. 1995. DNA Fingerprinting in Plants and Fungi. Florida. CRC Press.
Williams JGK, AR Kubelik, KJ Livak, JA Rafalski and SV Tingey. 1990. DNA polymorphisms amplified by arbitrary primers are useful as genetic markers. Nucleic Acids Research 18, 6531-6535.
Yen FC, RC Yang, TBJ Boyle, ZH Ye and JX Mao. 1997. POPGENE (version 1.31), the user-friendly shareware for population genetic analysis. Molecular Biology and Biotechnology centre, University of Alberta, Edmonton. Alberta, Canada. Available free at http://www.ualberta.ca/~fveh.
Zacarias AM, AM Botha, MT Labuschagne and IRM Benesi. 2004. Characterization and genetic distance analysis of cassava (Manihot esculenta Crantz) germplasm from Mozambique using RAPD fingerprinting.
Refbacks
There are currently no refbacks.