SIRKULASI VIRUS AVIAN INFLUENZA SUBTIPE H5N1 DI PASAR TRADISIONAL DI JAWA TIMUR TAHUN 2012
10.14203/beritabiologi.v13i1.658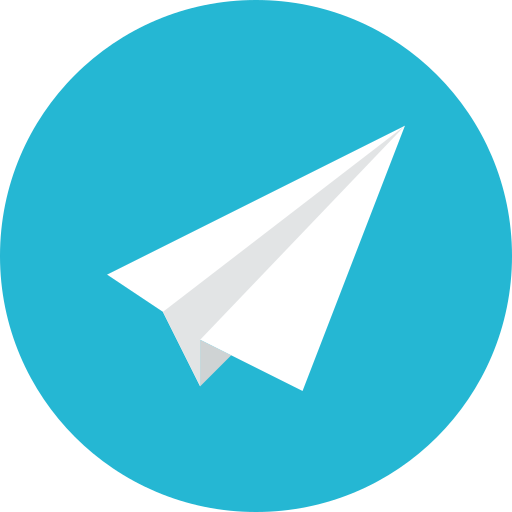 |
Abstract views:
476
|
PDF views:
834
Abstract
Avian influenza virus subtype H5N1 outbreak has become endemic in Indonesia since 2003. The disease does not only cause immense economic losses but it also leads to significant fatality of human being. The existence of traditional markets including live bird trading is suspected to play important role in the spreading and evolution of the virus. The objective of this study was to identify the circulation of H5N1 virus at traditional markets of East Java in 2012 by using reverse transcriptase polymerase chain reaction (RT-PCR) test and virus isolation. As results, this study detected the presence of the H5N1 virus circulating in Gresik, Mojokerto, Lamongan and Surabaya in both of live birds and environmental samples. The successfulness of virus isolation indicated a potential transmission to other hosts, including to human. This study suggests that the improvement of the poultry trading system at traditional markets by implementing sanitation, hygiene and biosecurity is necessary to reduce the burden of virus contamination at the market environment.
Keywords
Avian influenza, H5N1, bird, traditional market, East Java
References
Alexander DJ. 2008. Orthomyxoviridae - Avian Influenza. In: Poultry Diseases. 6th ed. P Mark, FM Paul, MB Janet and A Dennis (Eds), 317-332. W.B. Saunders. Edinburgh.
Alphin RL, KJ Johnson, BS Ladman and ER Benson. 2009. Inactivation of Avian Influenza Virus using Four Common Chemicals and One Detergent. Poultry Science 88, 1181-1185.
Bulaga LL, L Garber, DA Senne, TJ Myers, R Good, S Wainwright, S Trock and DL Suarez. 2003. Epidemiologic and Surveillance Studies on Avian Influenza in Live-Bird Markets in New York and New Jersey, 2001. Avian Diseases 47, 996-1001.
Cox NJ and T Uyeki. 2008. Public Health Implications of Avian Influenza Viruses. In: Avian Influenza. DE Swayne (Ed), 453-483. Blackwell Publishing. Iowa.
Damayanti R, NLPI Dharmayanti, R Indriani, A Wiyono dan Darminto. 2004. Deteksi Virus Avian Influenza Subtipe H5N1 pada Organ Ayam yang Terserang Flu Burung Sangat Patogenik di Jawa Timur dan Jawa Barat dengan Teknik Tmunohistokimia. Jurnal Ilmu Ternak dan Veteriner 9, 202-208.
Dharmayanti NLPI. 2005. Analisys of HA1 Gene Fragment of Avian Influenza Virus that Infected Breeding Farm in Early 2004 and 2005 in Sukabumi District. Jurnal Mikrobiologi Indonesia 10, 86-90.
Dharmayanti NLPI. 2011. Variasi Genetik pada Protein Internal Matrix (M1) dan Non Struktural (NS1) Virus Avian Influenza Subtipe H5N1 asal Indonesia. Jurnal Ilmu Ternak dan Veteriner 16, 71-81.
Dharmayanti NLPI, R Damayanti, A Wiyono dan R Indriani. 2004. Identifikasi Virus Avian Influenza Isolat Indonesia dengan Reserve Transcriptase-Polymerase Chain Reaction (RT- PCR). Jurnal Ilmu Ternak dan Veteriner 9, 136-142.
Dharmayanti NLPI dan Darminto. 2009. Mutasi Virus AI di Indonesia: Antigenic Drift Protein Hemaglutinin (HA) Virus Influenza H5N1 Tahun 2003-2006. Media Kedokteran Indonesia 25, 1-8.
Dharmayanti NLPI, R Hartawan, DA Hewajuli, Hardiman, H Wibawa dan Pudjiatmoko. 2013. Karakteristik Molekuler dan Patogenesitas Virus H5N1 Clade 2.3.2 Asal Indonesia. Jurnal Ilmu Ternak dan Veteriner 18, 99-113.
Dharmayanti NLPI, A Ratnawati, DA Hewajuli and R Indriani. 2014. Genetic Characterization of H5N1 Avian Influenza Viruses Isolated from Pet Bird and Chickens from Live Bird Market in Bali and Bekasi (Indonesia), 2011. African Journal of Microbiology Research 8, 244-251.
Feare CJ. 2007. The Role of Wild Birds in The Spread of HPAI H5N1. Avian Diseases 51, 440-447. Indriani R, NLPI Dharmayanti, T Syafriati, A Wiyono dan RMA Adjid. 2005. Pengembangan Prototipe Vaksin Inaktif Avian Influenza H5N1 Isolat Lokal dan Aplikasinya pada Hewan Coba di Tingkat Laboratoium. Jurnal Ilmu Ternak dan Veteriner 10, 315-321.
Indriani R, G Samaan, A Gultom, L Loth, S Indryani, RMA Adjid, NLPI Dharmayanti, J Weaver, E Mumford, K Lokuge, PM Kelly and Darminto. 2010. Environmental Sampling for Avian Influenza Virus A (H5N1) in Live- Bird Markets, Indonesia. Emerging Infectious Diseases 16, 1889-1895.
Lam TTY, CC Hon, OG Pybus, SL Kosakovsky Pond, RTY Wong, CW Yip, F Zeng and FCC Leung. 2008. Evolutionary and Transmission Dynamics of Reassortant H5N1 Influenza Virus in Indonesia. PLoS Pathogens 4, e1000130.
Lee MS, PC Chang, JH Shien, MC Cheng and HK Shieh. 2001. Identification and Subtyping of Avian Influenza Viruses by Reverse Transcription-PCR. Journal of Virological Methods 97, 13-22.
[OIE] Office International des Epizooties. 2012. Manual of Diagnostic Tests and Vaccines for Terrestrial Animals (Mammals, Birds and Bees). 7th ed. World Organization for Animal Health, Paris.
Rice EW, NJ Adcock, M Sivaganesan, JD Brown, DE Stallknecht and DE Swayne. 2007. Chlorine Inactivation of Highly Pathogenic Avian Influenza (H5N1) Virus. Emerging Infectous Diseases 13, 1568-1570.
Samaan G, A Gultom, R Indriani, K Lokuge and PM Kelly. 2011. Critical Control Points for Avian Influenza A H5N1 in Live Bird Markets in Low Resource Settings. Preventive Veterinary Medicine 100, 71-78.
Samaan G, F Hendrawati, T Taylor, T Pitona, D Marmansari, R Rahman, K Lokuge and PM Kelly. 2012. Application of a Healthy Food Markets Guide to Two Indonesian Markets to Reduce Transmission of "Avian Flu". Bulletin of The World Health Organization 90, 295-300.
Shortridge KF. 1999. Poultry and The Infuenza H5N1 Outbreak in Hong Kong, 1997: Abridged Chronology and Virus Isolation. Vaccine 17, S26-S29.
Sims LD, TM Ellis, KK Liu, K Dyrting, H Wong, M Peiris M, Y Guan and Shortridge. 2003. Avian Influenza in Hong Kong 1997-2002. Avian Diseases 47, 832-838. Suartha IN, IMS Antara, IKS Wiryana, IM Sukada, IW Wirata, NMRK Dewi and IGNK Mahardika. 2010. Peranan Pedagang Unggas dalam Penyebaran Virus Avian Influenza. Jurnal Veteriner 11, 220-225.
Swayne DE. 2008. Epidemiology of Avian Influenza in Agricultural and Other Man-Made Systems. In: Avian Influenza. DE Swayne (Ed), 59-85. Blackwell Publising. Iowa.
Trock SC, M Gaeta, A Gonzalez, JC Pederson and DA Senne. 2008. Evaluation of Routine Depopulation, Cleaning, and Disinfection Procedures in The Live Bird Markets, New York. Avian Diseases 52, 160-162.
Wang M, B Di, DH Zhou, BJ Zheng, H Jing, YP Lin, YF Liu, XW Wu, PZ Qin, YL Wang, LY Jian, XZ Li, JX Xu, EJ Lu, TG Li and J Xu. 2006. Food Markets with Live Birds as Source of Avian Influenza. Emerging Infectious Diseases 12, 1773-1775.
Webster RG. 2004. Wet Market - A Continuing Source of Severe Acute Respiratory Syndrome and Infuenza? The Lancet 36, 234-236. Wibawa H, WB Prijono, NLPI Dharmayanti, SH Irianingsih, Y Miswati, A Rohmah, E Andesyha, Romlah, RSD Daulay dan K Safitria. 2012. Investigasi Wabah Penyakit pada Itik di Jawa Tengah, Yogyakarta, dan Jawa Timur: Identifikasi Sebuah Clade Baru Virus Avian Influenza Subtipe H5N1 di Indonesia. Buletin Laboratorium Veteriner 12, 2-9.
Wiyono A, R Indriani, NLPI Dharmayanti, R Damayanti dan Darminto. 2004. Isolasi dan Karakterisasi Virus Highly Pathogenic Avian Influenza Subtipe H5 dari Ayam asal Wabah di Indonesia. Jurnal Ilmu Ternak dan Veteriner 9, 61-71.
Woolcock PR. 2008. Avian Influenza Virus Isolation and Propagation in Chicken Eggs. In: Avian Influenza Virus. E Spackman (Ed), 35-46. Humana Press. Athens.
Yamamoto Y, K Nakamura, M Okamatsu, M Yamada and M Mase. 2008. Avian Influenza Virus (H5N1) Replication in Feathers of Domestic Waterfowl. Emerging Infectious Diseases 14, 149-151.
Yamamoto Y, K Nakamura, M Yamada and M Mase. 2010. Persistence of Avian Influenza Virus (H5N1) in Feathers Detached from Bodies of Infected Domestic Ducks. Applied and Environmental Microbiology 76, 5496-5499.
Zou S, J Guo, R Gao, L Dong, J Zhou, Y Zhang, J Dong, H Bo, K Qin, Y Shu. 2013. Inactivation of The Novel Avian Influenza A (H7N9) Virus under Physical Conditions or Chemical Agents Treatment. Virology Journal 10, 289.
Refbacks
There are currently no refbacks.