ISOLASI, IDENTIFIKASI DAN EVALUASI ANTAGONISME TERHADAP Fusarium oxysporum f.sp. cubense (Foc) SECARA IN VITRO DARI JAMUR ENDOFIT TANAMAN PISANG
10.14203/beritabiologi.v13i1.656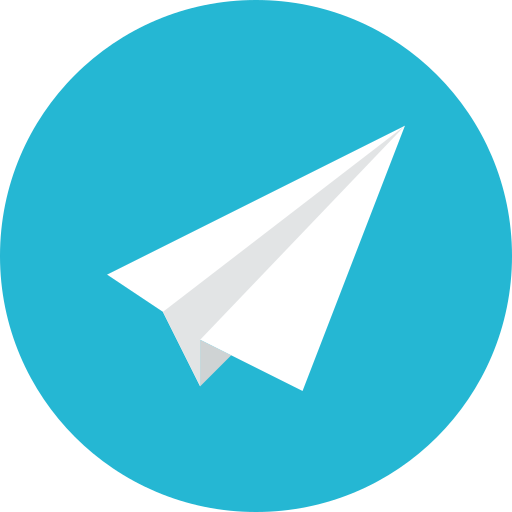 |
Abstract views:
684
|
PDF views:
1232
Abstract
Isolation of endophytic fungi was done to find alternative microorganisms as antifungal agent against Fusarium oxysporum f.sp. cubense (Foc), causing panama disease (fusarium wilt) on Musa spp. The research objectives were 1) to isolate and identify endophytic fungi colonize cavendish (AAA) and rejang (AA) bananas growing on PT Natural Tropical Fruit (NTF) Plantation in East Lampung; and 2) to evaluate for their antagonistic activity against Foc under in vitro conditions. The results indicated 46 isolates of endophytic fungi that were isolated from leaves, saplings and petioles of cavendish banana; and leaves and petioles of rejang banana. The isolated endophytic fungi belonging to the group of Colletotrichum, Fusarium, Guignardia, Penicillium, Talaromyces and non sporulating endophytic fungi that were classified as unidentified isolate. Fourteen isolates (30.43 %) of those 46 fungi isolates tested, showed varying degree of antagonism to Foc. The best three isolates that have strong antagonistic activities were Talaromyces sp. 27-4 (M), unidentified 23-3/11 (B) and unidentified 26-5/K (L). Fusarium oxysporum 22-3/F (I), Penicillium sp. 20-2/H (J), Talaromyces sp. 27-4 (M) and unidentified 21-1/6 (A) inhibited the growth of Foc by producing both volatile and unvolatile metabolites. The strongest inhibition (53.17 %) by volatile inhibitory subtance was produced by F. oxysporum 22-3/F (I), while the strongest inhibition (65.98 %)by unvolatile inhibitory subtance was produced by Penicillium sp. 20-2/H (J).
Keywords
antagonism, banana plants, endophytic fungi, Fusarium oxysporum f.sp. cubense (Foc), isolation
References
Anith KN. 1997. Molecular basis of antifungal activity of a fluorescent pseudomonad. Indian Agricultural Research Institute, New Delhi [Ph.D. thesis].
Bella DK, HD Wells and CR Markman. 1982. In vitro antagonism of Trichoderma species against six fungal plant pathogens. Phytopathology 72, 372-382.
Benhamau N, S Gagne, D Lequere and L Dehbi. 2000. Bacterial mediated induced resistance in cucumber: Beneficial effect of the endophytic bacterium Serratia phymuthica on the protection against infection by Pythium ultimum. Phytopathology 90, 45-56.
Bhale UN, PM Wagh and JN Rajkonda. 2013. Antagonistic confrontation of Trichoderma spp against fruit rot pathogens on Sapodilla (Manilkara zapota L.). Journal of Yeast and Fungal Research 4(1), 5-11.
Chanway CP. 1996. Endophytes they're not just fungi. Canadian Journal of Botany 74, 321-322.
Davis EC, JB Franklin, AJ Shaw and R Vilgalys. 2003. Endophytic Xylaria (Xylariaceae) among liverworts and angiosperms: phylogenetics, distribution, and symbiosis. American Journal of Botany 90(11), 1661-1667.
Dennis C and J Webster. 1971. Antagonistic properties of species groups of Trichoderma I, production of non-volatile antibiotics. Transactions of the British Mycological Society 57, 25-39.
Domsch KH, W Gams and T Anderson. 1980. Compedium of soil fungi Vol 1. Academic Press, London.
Gaigole AH, GN Wagh and AC Khadse. 2011. Antifungal activity of Trichoderma species against soil borne pathogen. Asiatic Journal of Biotechnology Resources 2(04), 461-465.
Liu X, X Xie and J Duan. 2007. Colletotrichum yunnonense sp. nov., a new endophytic species from Buxus sp. Mycotaxon 100, 137-144.
Liu C, T Liu, F Yuan and Y Gu. 2010. Isolating endophytic fungi from evergreen plantsand determining their antifungal activities. African Journal of Microbiology Research 4 (21), 2243-2248.
Mishra VK. 2010. In vitro antagonism of Trichoderma species against Pythium aphanidermatum. Journal of Phytology 2 (9), 28-35
Moliszewska E and I Pisarek. 1966. Influence of humic subtances on the growth of two phytopathogenic soil fungi. Environment International 22, 579-584.
Rodrigues KF. 1994. The foliar fungal endophytes of the Amazonian palm Euterpe oleracea. Mycologia 86, 376-385.
Skidmore AM and CH Dickinson. 1976. Colony interactions and hyphal interference between Septoria nodurum and phylloplane fungi. Transactions of the British Mycological Society 66, 57-64.
Suciatmih and M Rahmansyah. 2013. Endophytic fungi isolated from mangrove plant and have antagonism role against fusarium wilt. ARPN Journal of Agricultural and Biological Science 8(3), 251-257.
Su HJ, TJ Chuang and WS Koug. 1986. Fusarial wilt of bananas in Taiwan. Plant Disease 70, 813-818.
Suzuki S, T Hosoe, K Nozawa, K Kawai, T Yaguchi and S Udagawa. 2000. Antifungal subtances against pathogenic fungi, talaroconvolutin, from Talaromyces convolutes. Journal of Natural Products 63(6), 768-772.
Tejesvi MV, B Mahesh, MS Nalini, HS Prakash, KR Kini, V Subbiah and HS Shetty. 2006. Fungal endophyte assemblages from ethnopharmaceutically important medicinal trees. Canadian Journal of Microbiology 52, 427-435.
Tejesvi MV, KR Kini, HS Prakash, V Subbiah and HS Shetty. 2007. Genetic diversity and antifungal activity of species of Pestalotiopsis isolates as endophytes from medicinal plants. Fungal Diversity 24, 37-54.
Ting ASY, S Meon, J Kadir, S Radu and G Singh. 2007. Field evaluation of non-pathogenic Fusarium oxyaporum isolates UPM31P1 and UPM39B3 for the control fusarium wilt in 'pisang berangan' (Musa, AAA). Proceeding of the International Symposium on Recent Advances in Banana Crop Protection for Sustainable Production and Improved Livelihoods, Sept. 2007, ISHS Acta Horticulturae, 139-144.
Ting ASY, S Meon, J Kadir, S Radu and G Singh. 2008. Endophytic microorganisms as potential growth promoters of banana. Biocontrol 53, 541-553.
Ting ASY, SW Mah and CS Tee. 2010. Identification of volatile metabolites from fungal endophytes with biocontrol potential towards Fusarium oxysporum f.sp. cubense race 4. American Journal of Agricultural and Biological Sciences 5(2), 177-182.
Wang B, MJ Priest, A Davidson, CL Baubaker, MJ Woods and JJ Burdon. 2007. Fungal endophytes on native Gossypium species in Australia. Mycological Research 11, 347-354.
Wang Z, PR Johnston, ZL Yang and JP Townsend. 2009. Evolution of reproductive morphology in leaf endophytes. Plos One 4(1), e4246.
Refbacks
There are currently no refbacks.