NEROLIDOL, KOMPONEN KIMIA AROMATIK TANAMAN TEH YANG JUGA DIPRODUKSI OLEH JAMUR ENDOFIT Schizophyllum sp. D
10.14203/beritabiologi.v12i2.530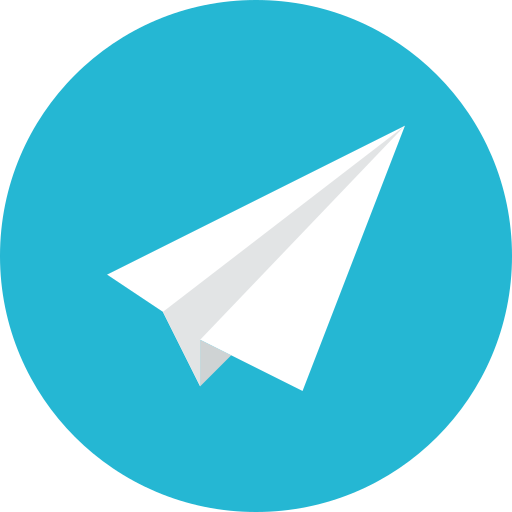 |
Abstract views:
353
|
PDF views:
674
Abstract
Cultivation of an endophytic fungus Schizophyllum sp.D, isolated from a tea plant Camellia sinensis (L.) O.K. in liquid medium PDB, on a rotary shaker at 100 rpm at room temperature (26 - 30 oC) produced a major metabolite with a production capacity of 56.7 mg/L. Structure elucidation based on MS, NMR spectra and published data showed that metabolite is nerolidol. This chemical compounds is one of important aromatic chemical constituent that contribute to tea aroma and defense system in a tea plant.
Keywords
Tea plant, Camellia sinensis, endophytic fungus, Schizophyllum sp., nerolidol
References
Agusta A, K Ohashi and H Shibuya. 2006, Composition of the endophytic filamentous fungi isolated from tea plant Camellia sinensis, Natural Medicine, 1 (3) (in press, published online: 14 April 2006).
Bacon CW and JF White. 2000. Microbial Endophytes. Marcel Dekker, NY. Dong F, Z Yang, S Baldermann, Y Sato, T Asai, N Watanabe. 2011, Herbivore-induced volatiles from tea (Camellia sinensis) plants and their involvement in intraplant communication and changes in endogenous nonvolatile metabolites. J. Agric. Food Chem., 59, 13131 – 131315.
Eyberger AL, R Dondapati and JR Porter. 2006, Endophyte fungal isolates from Podophyllum peltatum produce podophyllotoxin. J. Nat. Prod. 69,1121 - 1124.
Fanaro GB, RC Duarte, MM Araujo, E Purgatto and Villavicencio ALCH. 2011. Evaluationof g-radiation ongreenteaodorvolatiles, Rad. Phys. Chem., 80, 85 – 88.
Joshi R, Poonam and A Gulati. 2011. Biochemical attributes of tea flowers (Camellia sinensis) at different developmental stages in the Kangra region of India, Scientia Horticulturae, 130, 266–274
Kappers IF, A Aharoni, TWJM Van Herpen, LLP Luckerhoff, M Dicke and HJ Bouwmeester. 2005. Genetic engineering of terpenoid metabolism attracts bodyguards to Arabidopsis. Science, 309, 2070 – 2072.
Maehara S, P Simanjuntak, C Kitamura, K Ohashi and H Shibuya. 2011, Cinchona Alkaloids Are Also Produced by an Endophytic Filamentous Fungus Living in Cinchona Plant, Chem. Pharm. Bull., 59, 1073 – 1074.
Maehara S, P Simanjuntak, C Kitamura, K Ohashi and Shibuya H. 2012, Bioproduction of Cinchona alkaloids by the endophytic fungus Diaporthe sp. associated with Cinchona ledgeriana, Chem. Pharm. Bull., 60, 1301 –1304.
Maehara S, P Simanjuntak, Y Maetani, C Kitamura, K Ohashi and H Shibuya. 2013, Ability of endophytic filamentous fungi associated with Cinchona ledgeriana to produce Cinchona alkaloids, J. Nat. Med., 67, 421 - 423.
Puri SC, V Verma, T Amna, GN Qazi and M Spiteller. 2005. An endophytic fungus from Nothapodytes foetida that produces camptothecin. J. Nat. Prod., 68, 1717-1719.
Shibuya H, A Agusta, K Ohashi, S Maehara and P Simanjuntak. 2005, Biooxidation of (+)-catechin and (-)-epicatechin into 3,4-dihydroxyflavan derivatives by the endophytic fungus Diaporthe sp. isolated from a tea plant, Chem. Pharm. Bull., 53 (7), 866-867.
Sawai Y, Y Yamaguchi and J Tanaka, 2004. Methyl Anthranilate is the Cause of Cultivar-Specific Aroma in the Japanese Tea Cultivar 'Sofu', JARQ 38, 271 – 274.
Stierle A, GA Strobel and D Stierle. 1993. Taxol and taxane production by Taxomyces andreanae, an endophytic fungus of Paciffic yew. Science, 260, 214-216.
Tan RX and WX Zou. 2001, Endophytes: a Rich Source of Functional Metabolites, Nat. Prod. Rep., 18, 448-459.
Yamaguchi K and T Shibamoto. 1981, Volatile constituents of green tea, Gyokuro (Camellia sinensis L. var Yabukita). J. Agric. Food Chem., 29, 366–370
Zhang HW, YC Song and RX Tan. 2006. Biology and Chemistry of Endophytes. Nat. Prod. Rep., 23, 753-771.
Refbacks
There are currently no refbacks.