SUBSTITUSI TEPUNG BUNGKIL KEDELAI DENGAN TEPUNG DAUN LAMTORO DAN PENGARUHNYA TERHADAP EFISIENSI PAKAN DAN PERTUMBUHAN IKAN NILA
10.14203/beritabiologi.v12i2.528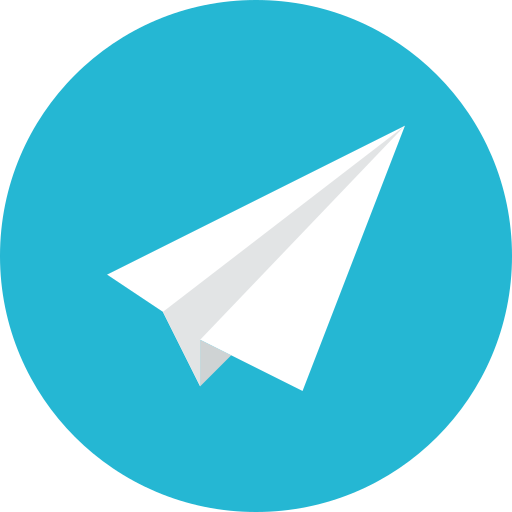 |
Abstract views:
236
|
PDF views:
883
Abstract
The high cost of fish feed is a main problem in aquaculture industries, and the effort to improve the cost efficiency of feed is the main focus for nutritional research program all over the world. Research is needed to identify less expensive and more sustainable ingredients within fish feeds, while maintaining nutritional quality equal to those based mainly on fish meal and soybean meal. Leucaena leaf meal (LLM) is a potential alternative plant protein source because of its high protein content and low cost compared to soybean meal. The Leucaena leaf was soaked in freshwater for 3 days prior to use. This study was a 60-day trial and aimed to examine the replacement of soybean meal with LLM at various level in practical feed for Nile tilapia. This trial used a Completely Randomized Design which was carried out in 15 aquarias sized of 60 x 60 x 50 cm. Triplicate group of nile tilapia (initial body weight 12,04 ± 0,38 g fish-1 ) were fed five isonitrogenous and isocaloric feeds. The control feed was containing soybean meal, whereas in other four feeds, LLM directly replaced soybean meal with the inclusion level of 8, 16, 24 dan 31 % within the feed formulation. Result showed that the growth performance and feed efficiencies of feed containing 8, 16, 24 and 31 % LLM on the formulation were significantly lower compared to control feed. LLM was able to consumed by nile tilapia although there was a tendency of decrease of the feed consumption with the increase of LLM inclusion. It suggested that the additional treatment is needed to improve the quality of LLM, and to increase the inclusion level of LLM in feed.
Keywords
soybean meal, LLM, growth performance, feed efficiency, nile tilapia.
References
Abilay TA and Deanon A.L.S. 1978. The influence of Leucaena leucocephala (Lam) de Wit leaf meal with and without FeSO4 supplementation on the reproduction and histophysiological responses of mature mice (Mus musculus). Philipp. J. Vet. Anim. Sci. 4 (2): 72.
Alegbeleye WO, Oresegun AO, Omitoyin O. 2001. Use of Bambara groundnut (Vigna subterranean) meal in the diets of Heteroclarias fingerlings. Moor J. Agric. Res.2: 54-59.
Chanchay N, Poosaran N. 2009. The reduction of mimosine and tannin contents in leaves of Leucaena leucocephala. Asian Journal of Food and Agro-Industry. Special Issue: 137-144.
Cruz EM, and Laudencia LL. 1977. Protein requirement of Tilapia mossambica fingerlings. Kalikasan, Phill. J. of Biol. 6: 177-182.
Cruz EM and Magisa RC. 1983. Protein digestibility of copra meal and ipil-ipil leaf meal using Nile tilapia breeders. Progress report of the Freshwater Aquaculture Center (Jan-June 1983). Central Luzon State University. Nueva Ecija. Philippines. Pp 89-91.
D'Mello JPF, Acamovic T. 1989. Leucaena leucocephala in poultry nutrition, a review. Animal Feed Science and Technology. 26: 1-28.
Ekpenyong, TE. 1986. Nutrient and amino acid composition of Leucaena leucocephala (Lam) de Wit. Animal Feed Science and Technology. 15: 183-187. FAO 2006.
FAO Fisheries Technical Paper. No 500. Rome, FAO. 145pp. http://www.fao.org/figis/servlet/static?dom=root&xxml =aquaculture/regional.reviews.list.xml
Ferraris RP, Catacutan MR, Mavelin RL, Jazul AP. 1986. Digestibility in milkfish, Chanos chanos (Forsskal) : effects of protein source, fish size and salinity. Aquaculture 59: 93-105.
Francis G, Makkar HPS, Becker K. 2001. Antinutritional factors present in plant-derived alternative fish feed ingredients and their effects in fish. Aquaculture 199 (3-4): 197-228.
Gerpacio AL. and Castillo LS. 1979 Nutrient composition of some Philippine feedstuffs. Technical Bulletin 21. Department of Animal Science, University of the Philippines at Los Banos. 117 p.
Ghatnekar SD, Auti DG and Kamat VS. 1983. Feeding Leucaena to Mozambique Tilapia and Indian major carp. In: IDRC 2nd Int. Workshop on Leucaena Research in the Asia Pacific Region, Singapore, IDRC 211, Unipub, New York. Pp 61-63.
Glude JB. 1975. Nutritional consideration in the culture of tropical species. In: KS Price, WN Shaw and KS Danberg (Editors). Proc. First International Conf.on Aqua. Nutr. University Delaware. DE. Pp 107-117.
Huisman EA. 1987. Principles of Fish Production. Departement of Fish Culture and Fisheries, Wageningen Agriculture University, Wageningen, Netherland. 170p.
Jackson AJ., Capper BS, Matty AJ. 1982. Evaluation of some plant proteins in complete diets for tilapia (Sarotherodon mossambicus). Aquaculture 27: 97-109.
Liener IE. 1989. Antinutritional factors. Dalam: Matthews RH (Eds). Legumes Chemistry, Technology and Human Nutrition. Marcel Dekker Inc. New York. P 339 – 361.
Mundheim H, Aksnes A, Hope B. 2004. Growth, feed efficiency and digestibility in salmon (Salmo salar L.) fed different dietary propotions of vegetable protein sources in combination with two fish meal qualities. Aquaculture 237:315-331.
Nwanna LC, Falaye AE, Sotolu AO. 2008. Water hyacinth (Eichhornia crassipes): a sustainable protein source for fish feed in Nigeria. Food health and environmental issues in developing countries: the Nigeria situation. Adeboye OC, Taiwo KA, Fatufe AA (Eds.). Alexander von Humboldt Foundation, Bonn-Germany. Pp 187-194.
[NRC]. National Research Council. 1977. Nutrient Requirements of Warmwater Fishes. National Academy of Sciences. Washington DC. 78 p.
[NRC]. National Research Council. 1983. Nutritional requirements of warmwater fishes and shellfishes. National Academy Press. Washington DC. 102 pp.
Pascual FP, Tabu NS. 1980. Ipil-ipil (Leucaena leucocephala) leaves as plant protein source in prawn diets. Aquaculture Department SEAFDEC Q. Res. Rep. 4 (1):1-4.
Pillay TVR. 1990. Aquaculture principles and practices. Fishing News Books. A division of Blackwell Scientific Publications Ltd 575 pp.
Rivas ET, Arganosa VG, Lopez PL, Oliveros BA. 1978. The production performance, slaughter and carcass characteristics of growing-finishing pigs fed with levels of ipil-ipil leaf meal and supplementation with ferrous sulfate. Philipp. Agric. 61: 330-350.
Santiago CB. 1985. Amino acid requirements of Nile tilapia. Ph.D dissertation. Auburn University. AL. 141 pp.
Santiago CB, Aldaba MB, Laron MA and Reyes OS. 1988. Reproductive performance and growth of Nile tilapia (Oreochromis niloticus) Broodstock Fed Diets Containing Leucaena leucocephala Leaf Meal. Aquaculture (70): 53-61.
Sotolu AO and Faturoti EO. 2008. Digestibility and nutritional values of differently Leucaena leucocephala processed seed meals in the diets of African catfish (Clarias gariepinus). Middle-East J. Sci. Res. 3:190-199.
Steel RGD, Torrie JH. 1995. Prinsip dan Prosedur Statistika. PT Gramedia Pustaka Utama. Jakarta. Hlmn 748.
Takeuchi T. 1988. Laboratory work, chemical evaluation of dietary nutrients. Di dalam: Watanabe T, editor. Fish Nutrition and Mariculture. JICA Textbook the General Aquaculture Course. Department of Aquatic Bioscience. Tokyo University of Fisheries. Hlmn 179-233.
Vogt G, Quinitio ET, Pascual FP. 1986. Leucaena leucocephala leaves in formulated feed for Penaeus monodon; a concrete example of the application of histology in nutrition research. Aquaculture (59): 209-234.
Wee KL and Wang SS. 1987. Nutritive value of Leucaena leaf meal in pelleted feed for Nile tilapia. Aquaculture (62): 97-108.
Refbacks
There are currently no refbacks.