INFEKTIFITAS Spodoptera exigua NUCLEOPOLYHEDROVIRUS (SeNPV) YANG DIPERKAYA DENGAN BAHAN PENGAKTIF TERHADAP LARVA Spodoptera exigua Huebner
10.14203/beritabiologi.v11i3.499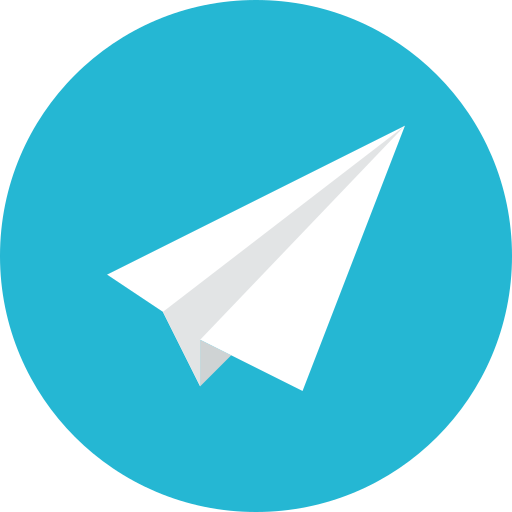 |
Abstract views:
215
|
PDF views:
340
Abstract
Spodoptera exigua Huebner nucleopolyhedrovirus (SeNPV) is an entomophathogenic virus of onion caterpillar S. exigua larvae commonly used as bioinsecticide. The major limitations of SeNPV for biocontrol of onion caterpillar is it requires long time for the virus to kill the insect host. This research was aimed to find out the material as phagostimulant to increase the infectivity of SeNPV and to determine the optimum boric acid concentration as an enhancer for SeNPV activities. This research was conducted at laboratory using Cipanas isolate of SeNPV and third instar of S. exigua larvae. Phagostimulant used are 5% ofsucrose, soybean sauces, molases, sugar and turmeric filtrate,and the enhancers used are 0,1%, 1%, 5% and 10% concentration of boric acid. This result indicated that soybean sauces and sucrose increased S. exigua consumption and enhanced the infectivity of SeNPV. When mixed with polyhedra of SeNPV, 1% to 5% sucrose significantly increased S. exigua consumption and increased the infectivity of SeNPV, while 10% sucrose tended to decrease the feeding of S. exigua. Boric acid enhanced the infectivity of SeNPV. However, the increase of boric acid concentration should be restricted maximum at 5% for avoiding the negative impacts on the environment.
Keywords
Spodoptera exigua Huebner, nucleopolyhedrovirus, phagostimulant , enhancer
References
Abbott WS. 1925. A method of computing the effectiveness ofinsecticide. Journal fo Economic Entomology 18, 265-267.
Ahmad I, S Heriyadi and T Anggraeni. 2001. Nutrient self selection by the armyworm Spodoptera exempta Walker (Lepidoptera: Noctuidae) larvae. Pakistan Journal Biology Sciences 4(6), 684-687.
Ahmad I and Kamal M. 2001. Consumption and utilization of complete defined diets covarious carbohydrates by Spodoptera exempta (Lepidoptera; Noctuidae). Biota 6(3), 99-104.
Arifin M dan D Nuzullianti. 1999. Keefektifan bioinsektisida NPV pada berbagai macam bahan perangsang makan terhadap ulat grayak kedelai, Spodoptera litura F. Prosiding Seminar Nasional Pertanian Organik Fakultas Pertanian Universitas IBA, 63-70. Palembang, 30 Oktober 1999. Percetakan Universitas Sriwijaya.
Arifin M. 2006. Kompatibilitas SlNPV dengan HaNPV dalam pengendalian ulat grayak dan ulat pemakan polong kedelai. Penelitian Pertanian Tanaman Pangan 25 (1), 65-70.
Armenta R, AM Mertinez, JW Chapman, R Magallanes, D Goulson, P Caballero, RD Cave, J Cisneros, J Valle, V Castillejos, DI Penagos, LF Garcia and T William. 2003. Impact of a nucleopolyhedrovirus bioinsecticide and selected synthetic insecticides on the abundance of insect natural enemies on maize in Southern Mexico. Journal of Economic Entomology 96(3), 649-661.
Castillejos V, J Trujillo, LD Ortega, JA Santizo, J Cisneros, DI Penagos, J Valle, and T Williams. 2002. Granular phagostimulant nucleopolyhedrovirus formulations for control of Spodoptera frugiperda in Maize. Biological Control 24, 300-310.
Chaudhari S. 1992. Formulation of nuclear polyhedrosis virus of Spodoptera litura with boric acid. Indian Journal Entomology 54, 202-206.
Cisneros J, JA Perez, DI Penagos, J Ruiz, D Goulson, P Caballero, RD Cave and T Williams. 2002. Formulation of a nucleopolyhedrovirus with boric acid for control of Spodoptera frugiperda (Lepidoptera: Noctuidae) in maize. Biological Control 23, 87-95.
Da Silva-Cruz A, ECM da Silva-Zacarin, OC Bueno and O Malaspina. 2010. Morphological alterations induced by boric acid and fipronil in the midgut of worker honeybee (Apis mellifera L.) Larvae. http://bee-life.eu/en/doc/32/.[akses Januari 2011].
Dushoff J and D Greg. 2001. Evaluating the risks of engineered viruses: modeling pathogen competition. Ecological Applied 11(6), 1602–1609.
Eisler R. 1990. Boron hazards to fish, wildlife and invertebrates: a synoptic review. US Fish Wildl. Serv. Biological Replicata 85 (1), 20.
Farrar RR Jr, M Shapiro and BM Shepard. 2005. Enhanced activity of the nucleopolyhedrovirus of the fall armyworm (Lepidoptera: Noctuidae) on Bt-transgenic and nontransgenic sweet corn with a fluorescent brightener and a feeding stimulant. Environment Entomology 34(4), 825-832.
Genc H. 2006. General principles of insect nutritional ecology. Trakya University Journal Science 7(1), 53-57.
Gentz MC and JK Grace. 2006. A Review of boron toxicity in insects with an emphasis on termites. Journal of Agricultural Urban Entomology 23(4), 201-207.
Guo HF, JC Fang, BS Liu, JP Wang, WF Zhong and FH Wan. 2007. Enhancement of the biological activity of nucleopolyhedrovirus through disruption of the peritrophic matrix of insect larvae by chlorfluazuron. Pest Management Science 63, 68-74.
Idris AB and O Emelia. 2001. Development and feeding behaviour of spodoptera exigua l. (lepidoptera: noctuidae) on different food plants. Journal of Biological Science 1(12), 1161-1164.
Jinn TR, SS Kao, CI Liu, HY Tseng and TY Wu. 2004. Boric acid as a synergist of Spodoptera exigua and Anagrapha californica nuclear polyhedrosis virus. Formosan Entomology 24, 173-184.
Kilani-Morakchi S, N Aribi and N Soltani. 2009. Activity of Boric Acid on German Cockroaches: Analysis of Residues and Effects on Reproduction. African Journal of Biotechnology 8(4), 703-708.
Lacey LA, R Frutos, HK Kaya and P Vail. 2001. Insect pathogens as biological control agents: do they have a future? Biological Control 21, 230-248.
Lasa R, T Williams and P Caballero. 2009. The Attractiveness of Phagostimulant Formulations of a Nucleopolyhedrovirus- based Insecticide Depends on Prior Insect Diet. Journal of Pest Science 82, 247-250.
Matsuda K, M Kaneko, K Kusaka, T Shishido and Y Tamaki. 1998. Soya saponins as feeding stimulants to the oriental clouded yellow larvae, Coliaserate poliographus (Lepidoptera: Pieridae). Applied of Entomological Zoology 33(2), 255-258.
Mehrvar A, RJ Rabindra, K Veenakumari and GB Narabenchi. 2008. Evaluation of Adjuvants for Increased of HearNPV against Helicoverpa armigera (Hubner) Using Suntest Machine. Journal of Biological Science 8 (3), 534-541.
Morales L, F Moscardi, DR Sosa-Gomez, FE Paro and IL Soldorio. 1997. Enhanced activity of Anticarsia gemmatalis Hub. (Lepidoptera: Noctuidae) nuclear polyhedrosis virus by boric acid in the laboratory. Annual Social Entomologia Brasil 26(1), 115-120.
Samsudin. 1999. Karakterisasi Virus Patogen dari Ulat Bawang Spodoptera exigua (Lepidoptera: Noctuidae) Isolat Indonesia. Tesis Program Pascasarjana Institut Pertanian Bogor.
See AS, AB Salleh, FA Bakar, NA Yusof, AS Abdulamir and LY Heng. 2010. Risk and Health Effect of Boric Acid. American Journal of Applied Science 7(5), 620-627.
Shapiro M and RA Bell. 1982. Enhanced effectiveness of Lymantria dispar (Lepidoptera; Lymantriidae) nuclear polyhedrosis virus formulated with boric acid. Ann Entomological Society of America 75, 346-349.
Shapiro M and BM Shepard. 2006. The gypsy moth (Lepidoptera: Lymantriidae) nucleopolyhedrovirus as a synergist for baculoviruses against beet armyworm, fall armyworm and corn earworm (Lepidoptera: Noctuidae). Journal of Agricultural Urban Entomology 23(4), 243-251.
Shepard EF. 1994. Characterization of Chinese and Korean Isolates of a Granulosis Virus of the Diamonback Moth, Plutella xylostella (L.) (Lepidoptera: Yponomeutidae). A Dissertation Presented to the Graduate School of Clemson University, USA.
Suhas Y, JB Gopali, Patil and S Lingappa. 2009. Effect of different adjuvants in enhancing the BV efficacy of HaNPV against Helicoperva armigera (Hubner) in pigeonpea. Karnataka Journal of Agricultural Science 22(3), 502-503.
Trang TTK and S Chaudhari. 2002. Bioassay of nuclear polyhedrosis virus (NPV) and in combination with insecticide on Spodoptera litura (Fab.). Omonrice 10, 45-53.
Treacy MF. 1999. Recombinant baculoviruses. In: FR Hall and JM Julius. 1999. Biopesticides Use and Delivery, 321–340. Humana Press. Totowa, New Jersey.
Vasconcelos SD, JS Cory, MR Speight and T Williams. 2002. Host range structure and baculovirus transmission in Mamestra brassicae L. (Lepidoptera: Noctuidae) Larvae: a laboratory examination of small scale epizootics. Neotrop Entomology 31(3), 391-396.
Refbacks
There are currently no refbacks.