ANALISA KESTABILAN GENETIK PISANG KEPOK 'UNTI SAYANG' HASIL MIKROPROGASI DENGAN MARKA RAPD DAN ISSR
10.14203/beritabiologi.v11i2.497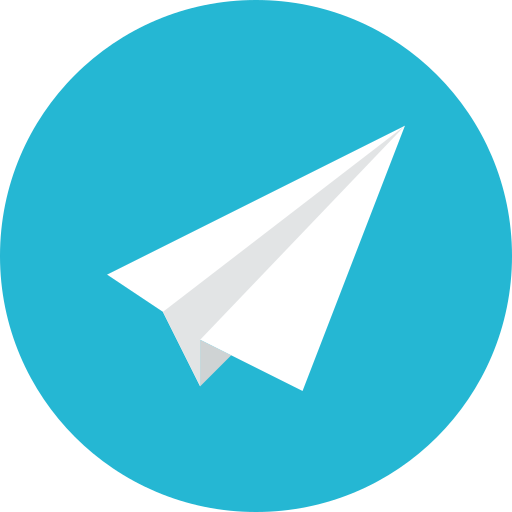 |
Abstract views:
544
|
PDF views:
1053
Abstract
Random Amplified Polymorphic DNA (RAPD) and Inter-Simple Sequence Repeats (ISSR) markers were used to evaluate the genetic stability of micropropagated plants of 'Pisang Kepok Unti Sayang' at various stage of in vitro sub-cultures and in vivo plant material.All RAPD and ISSR profiles from micropropagated plants were monomorphic and similar to those of field grown control plants until stage tenth of sub cultures (V1S10). No variation was detected within the micropropagated plants, except for C12 (V1S44),G7 (V1S48 ), I11 and I12 (V1S10).RAPD and ISSR marker were both could be used to test the genetic stability of micropropagated bananas using the developed protocol.
Keywords
RAPD, ISSR, genetic stability, pisang kepok 'Unti Sayang'
References
Bhagyalakshmi N and NS Singh. 1995. Role of liquid versus agar-gelled media in mass propagation and ex vitro survival in bananas. Plant Cell Reports 41(1), 71-73.
Delaporta SL, J Wood and JB Hicks. 1983. A plant DNA minipreparation. Version II. Plant Molecular Biology Reporte 4, 19–21.
Escalant JV, C Tession and F Cote. 1994. Amplified somatic embryogenesis from male flowers of riploid banana and plantain cultivars (Musa spp.) In vitro Cell Dev. Biol. 30, 181-186.
El-Doug Doug KA, HMS El-Harti, HM Korkar, and RM Taha. 2007. Detection of somaclonal variation in banana tissue culture using isozyme and DNA fingerprint analysis. Journal of Applied Science Research 3(7), 622-627.
Imelda M. 2010. Perbanyakan pisang kepok amorang tahan penyakit darah melalui proliferasi tunas in vitro (Belum dipublikasi).
Israeli Y, E Lahav and O Reuveni. 1995. In vitro culture of bananas. Fruits 43, 219-223.
Harirah AA and N Khalid. 2006. Direct regeneration and RAPD assessment of male inflorescence derived plants of Musa acuminate cv. Berangan. Asia Pacific Journal of Molecular Biology and Biotechnology 14(1), 11-17.
Kaeppler SM, HF Kaeppler and S Rhee. 2000. Epigenetic aspects of somaclonal variation inplants. Plant Molecular Biology 43, 179–188
Koukalova B, M Fojtova, YK Lim, J Fulnecek, AR Leitch and A Kovarik. 2005. Dedifferentiation of tobacco cells is associated with ribosomal RNA gene hypomethylation, increased transcription, and chromatin alterations. Plant Physiology 139, 275–286.
Kubis SE, AMMF Castilho, AV Vershinin and JS Heslop- Harrison. 2003. Retroelements, transposons and methylation status in the genome of oil palm (Elaeis guineensis) and the relationship to somaclonal variation. Plant Mol Biol 52, 69–79.
Krikorian AD, H Irizarry, SS Cronauermitra and E Rivera. 1993. Clonal fidelity and variation in plantain (Musa AAB) regenerated from vegetative stem and floral axis tips in vitro. Annals of Botany 71(6), 519-535.
Lakshmanan V, SR Venkataramareddy, and B Neelwarne. 2007. Molecular analysis of genetic stability in long-term micropropagated shoots of banana using RAPD and ISSR markers. Electronic Journal of Biotechnology 10(1) Issue of January 15, 2007
Leroy XJ, K Leon, JM Hily, P Chaumeil P and M Branchard. 2001. Detection of in vitro cultured-induced instability through inter-simple sequence repeat analysis. Theoretical and Apllied Genetics 102(6-7), 885-891.
Martin KP, SK Pachathundikandi, C-L Zhang, A Slater, and J Madassery. 2006. RAPD analysis of a variant of banana (Musa sp.) cv. Grande naine and its propagation via shoot tip culture. In Vitro Cellular and Development Biology – Plant 42(2), 188-192.
Modgil M, K Mahajan, SK Chakrabarti, DR Sharma and RC Sobti. 2005. Molecular analysis of genetic stability in micropropagated apple rootstock. Scientia Horticulturae 104(2), 151-160.
Nei M and Li WH. 1979. Mathematical model for studying genetic variation in terms of restriction endonucleases. Proceedings of the National Academy of Sciences USA 76, 5269-5273.
Novak FJ, R Afza, M Va Duren, M Pereadallos, BV Conger and T Xiaolang. 1989. Somatic embryogenesis and plant regeneration in suspension cultures of dessert (AA and AAA) and cooking (ABB) bananas (Musa spp.). Bio-Technology 7(2), 154-159.
Oh TJ, MA Cullis MA, K Kunert, I Engelborgh, A Swennen and CA Cullis. 2007. Genomic changes associated with somaclonal variation in banana (Musa spp.). Available on line at: https://www.up.ac.za/dspace/bitstream/2263/2703/.../Oh_Genomic(2007).pdf.
Peschke VM and RL Phillips. 1992. Genetic implications of somaclonal variation in .plants.Adv Genet 30, 41–75.
Phillips RL, SM Kaepler and P Olhoft. 1994. Genetic instability of plant tissue cultures: breakdown of normal controls. Proc. Natl. Acad. Sci. USA 91, 5222–5226.
Poerba YS and F Ahmad. 2010. Genetic variability among 18 cultivars of cooking bananas and plantain by RAPD and ISSR markers. Biodiversitas 11(3), 118-123.
Ramage CM, AM Borda, SD Hamill and MK Smith. 2004. A simplified PCR test for early detection of dwarf off-types in micropropagated Cavendish banana (Musa spp. AAA). Scientia Horticulturae 103(1), 145-151.
Ray T, I Dutta, P Saha, S Das and SC Roy. 2006. Genetic stability of three economically important micropropagated banana (Musa spp.) cultivars of lower Indo-Gangetic plains, as assessed by RAPD and ISSR markers. Plant Cell, Tissue and Organ Culture 85(1), 11-21.
Sahijram L, JR Soneji, and KT Bollamma. 2003. Analyzing somaclonal variation in micropropagated bananas (Musa spp.). In Vitro Cell. Dev. Biol. Plant 39, 551–556.
Sheidai M, H Aminpoor H, Z Noormohammadi and F Farahani. 2008. RAPD analysis of somaclonal variation in banana (Musa acuminate L.) cultivar Valery. Acta Biologica Szegediensis 52(2), 307-311. Available on line at: http://www.sci.u-szeged.hu/ABS
Simmonds NW and K Shepherd. 1955. The taxonomy and origins of the cultivated bananas. Linnean Society. Botanical J. 55, 302-312.
Smulders MJM, W Rus-Kortekaas and B Vosman. 1995. Tissue culture induced DNA methylation polymorphisms in repetitive DNA of tomato calli and regenerated plants. Theor Appl Genet 91, 1257–1264.
Venkatachalam L, RV Sreedhar, and N Bhagyalakshmi. 2007. Genetic analyses of micropropagated and regenerated plantlets of banana as assessed by RAPD and ISSR markers. In Vitro Cell Dev Biol. Plant 43, 267-274.
Widjaya EA dan YS Poerba. 2004. Pengumpulan data plasma nutfah dan genetika. Dalam Rugayah, EA Widjaya dan Praptiwi (Editor). Pedoman Pengumpulan Data Keanekaragaman Flora, 113-140. Pusat Penelitian Biologi–LIPI.
Williams JG, AR Kubelik, KJ Livak, JA Rafalsky and SV Tingev. 1990. DNA plolymorphism amplified by arbitrary primers are useful as genetic markers. Nucleic Acid Research 18, 6531-6535.
Refbacks
There are currently no refbacks.