KOMPOSISI JENIS DAN POTENSI ANCAMAN TUMBUHAN ASING INVASIF DI TAMAN NASIONAL GUNUNG HALIMUN-SALAK, JAWA BARAT
10.14203/beritabiologi.v11i2.493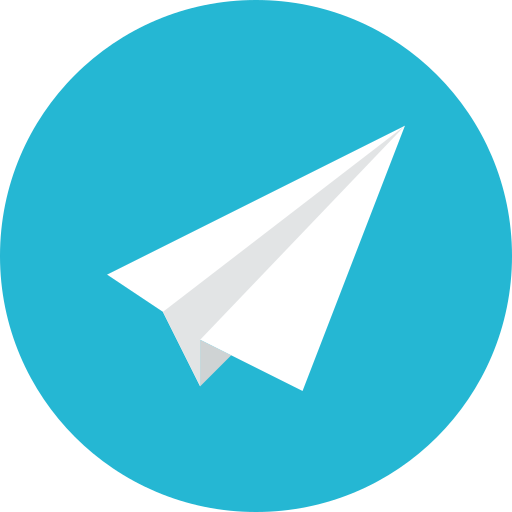 |
Abstract views:
2040
|
PDF views:
4093
Abstract
A study on species composition and threat potential of invasive plant species was conducted in the Gunung Halimun-Salak National Park,Cidahu Resort, West Java. We developed two plots of different altitudes. The result showed that there were four invasive alien species possessing potential threat to the ecosystem and native species in the National Park, i.e. Piper aduncum (Piperaceae, with an Important Value of 20,70); Calliandra calothyrsus (Mimosaceae, IV = 9,11), Austroeupatorium inulaefolium (Asteraceae, IV = 18,77), and Clidemia hirta (Melastomataceae) as shrub. The threats of invasive plants happen in open forest area and could occur from the residential or public places.
Keywords
Invasive Plant Species, Gunung Halimun-Salak National Park, Cidahu Resort, Species composition
References
Anonim, 1999. Calliandra calothyrsus - an Indonesian discovery for humid tropical regions (http://www.winrock.org/ forestry/fact net.htm).
Anonim, 2002. Invasi Jenis Flora dan Fauna Eksotik di Beberapa Kawasan Taman Nasional (Kasus Taman Nasional Baluran dan Taman Nasional Wasur). Dalam Wijanarko (ed.). Keanekaragaman Hayati dan Pengendalian Jenis Asing Invasif. Kapus Litbang Hutan dan Konservasin Alam, Kantor Kementerian Negara Lingkungan Hidup RI.
Anonim, 2003. Penyebaran Jenis Tumbuhan Asing di Indonesia. Kementerian Lingkungan Hidup Republik Indonesia dan SEAMEO Biotrop. p. 201.
Anonim, 2007. Buku Informasi 50 Taman Nasional di Indonesia,86-89. Departemen Kehutanan Republik Indonesia.
Anonim, 2012. Peta Taman Nasional Gunung Halimun-Salak(http://2.bp.blogspot.com/EqVWVKQGiTY/TS6mtyouw5I/AAAAAAAAAJc/oeJZ3-HUuc/s1600/ Peta%2BTN GHS.jpg), disitasi 19 September 2012.
Ardhian D, 2011. Bahaya Invasive Alien Species (http://www.google.co.id.deardhian4u.wordpress.com/2011/bahaya-invasive-alienspecies/-), disitasi 11 November 2011.
Backer CA and RC Bakhuizen van den Brink R, 1965. Flora of Java Vol. 2, 67-76. Noordhoff, Groningen, The Netherlands.
Cordon A and W Arianto, 2004. Invasive alien plant species in Mount Gede-Pangrango Nature Reserve. J. Gulma Tropika 2(2), 75-85.
Cox GW, 1978. Laboratory Manual of General Ecology. New York WMC. Brown Company Publisher.
Mirmanto E dan H Wiriadinata, 1999. Vegetasi dan Keanekaragaman Jenis Tumbuhan di Taman Nasional Gunung Halimun. Laporan Ekspose dan Lokakarya Potensi Taman Nasional dan Pemanfaatannya Secara Berkelanjutan, Bandung 26-27 Maret 1999. Pp. 21-54.
Peters HA, 2001. Clidemia hirta invasion at the Pasoh Forest Reserve: An unexpected plant invasion in an undisturbed tropical forest, Biotropica 33(1), 60-68.
Rinaldi D, SA Harahap, DM Prawiradilaga, H Wiriadinata, Purwaningsih, E Sambas, I Febriana, IK Ningrum dan N Faizia, 2008. Ekologi Koridor Halimun–Salak Taman Nasional Gunung Halimun-Salak. TN Gunung Halimun-Salak, Gunung Halimun Salak National Park Management Project dan JICA, 37.
Rugayah, EA Widjaja dan Praptiwi. 2004. Pedoman Pengumpulan Data Keanekaragaman Flora. Pusat Penelitian Biologi–LIPI, Bogor.
Setiadi D, 2005. Keanekaragaman spesies tingkat pohon di Taman Wisata Alam Ruteng, Nusa Tenggara Timur. Biodiversitas 6(2), 118-122.
Siges T, AE Hartemink, P Hebinck and BJ Allen, 2005. The invasive shrub Piper aduncum and rural livelihoods in the Finschhafen area of Papua New Guinea. Human Ecology 33(6), 875-893.
Siregar C and S Tjitrosoedirdjo, 1999. Acacia nilotica invasion in Baluran National Park, East Java, Indonesia. Biotrop Spec. Publ. No. 61. Taylor L, 2006. Technical Data Report for Matico (Piper aduncum, angustifolium)" (PDF). Raintree Nutrition, Inc.(http://www.rain-tree.com/reports/matico-techreport. pdf. Retrieved 2011-04-11).
Tjitrosemito S, 1999. The Establishment of Procecidochares connexa in West Java, Indonesia; A biological control agent of Chromolaena odorata. Biotropia 12, 19-24.
Tsai WH, IP Ching and MW Chiu, 2006. Austroeupatorium inulifolium (Kunth) King & Robinson (Asteraceae), a newly naturalized plant in Taiwan. Taiwania 51(1), 41-45.
Uji T, Sunaryo, E Rachman dan EF Tihurua, 2010. Kajian jenis flora asing invasif di Taman Nasional Gunung Gede Pangrango, Jawa Barat. Biota 15(2), 167-173.
Wiriadinata H, 2002. Kekayaan jenis tumbuhan Taman Nasional Gunung Halimun. Biodiversitas Taman Nasional Gunung Halimun (II). Edisi Khusus. Berita Biologi 6(1), 137-141.
Refbacks
There are currently no refbacks.