POTENSI TRANSMISI VIRUS AVIAN INFLUENZA DARI BABI DAN UNGGAS PADA PETERNAKAN BABI DI WILAYAH TANGERANG, PROVINSI BANTEN
10.14203/beritabiologi.v11i2.489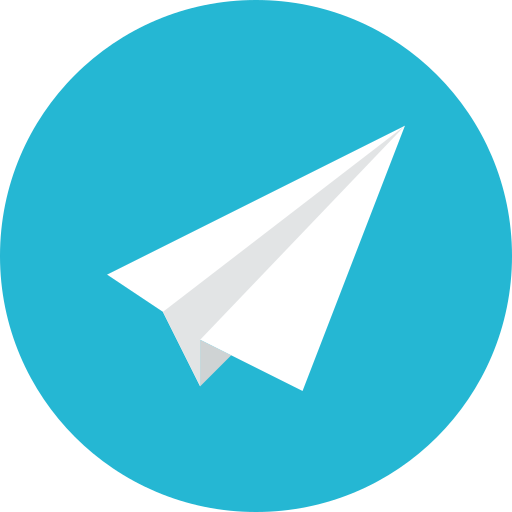 |
Abstract views:
251
|
PDF views:
300
Abstract
Pigs have an important role in the ecology of influenza virus since they are sensitive to influenza viruses from human and avian origin. Influenza A virus has a host specificity, although not absolute, so most of the AI virus circulating in various species is only limited to the species, but sometimes there are interactions between different AI virus species or strain. Farming systems that combine a variety of animal species together in the same or around the sites have an important role in the spread of disease and transmission between species. This study is aimed to investigate the cycle of AI virus in order to determine the potential occurrence of viral transmission among species pig and bird at the pig farm that also raising poultry. Influenza virus was identified by methods of RT-PCR and qRT-PCR. The results showed that the novel H1N1 pandemic virus was detected in one pig farm in Tangerang (Banten Province). The AI/H5 virus is also detected in the pig farm that also raises poultry or poultry/pig farmers and located adjacent each other. The AI virus / influence A is also detected in most of the pigs. Detection of AI viruses that infected in pig farm which kept birds or poultry farm around the pigs farm had potential of AI virus transmission from birds species to pig or vise versa. The pigs could serve as a mixing vessel, thus providing opportunities likelihood of reassortant viruses.
Keywords
Transmission, influenza virus, birds, avian, pig AB
References
Brockwell-Staats C, RG Webster and RJ Webby. 2009. Diversity of influenza viruses in swine and the emergence of a novel human pandemic influenza A ., (H1N1). Influenza and Other Respiratory Viruses 3, 207-213.
Dharmayanti NLPI, Ratnawati A dan Hewajuli DA. 2011. Virus influenza novel H1N1 Babi di Indonesia. J Biol Indon. 7, 289-297.
Garten RJ, CT Davis, CA Russell, B Shu, S Lindstrom, A Balish, WM Sessions, X Xu, E Skepner, V Deyde, M Okomo-Adhiambo, L Gubareva, J Barnes, CB Smith, SL Emery, MJ Hillman, P Rivailler, J Smagala, M de Graaf, DF Burke, RAM Fouchier, C Pappas, CM Alpuche-Aranda, H López-Gatell, H Olivera, I López, CA Myers, D Faix, PJ Blair, C Yu, KM Keene, PD Dotson Jr., D Boxrud, AR Sambol, SH Abid, KS George, T Bannerman, AL Moore, DJ Stringer, P Blevins, GJ Demmler-Harrison, M Ginsberg, P Kriner, S Waterman, S Smole, HF Guevara, EA Belongia, PA Clark, ST Beatrice, R Donis, J Katz, L Finelli, CB Bridges, M Shaw, DB Daniel Jernigan, TM Uyeki, DJ Smith, AI Klimov and NJ Cox. 2009. Antigenic and genetic characteristics of swine-origin 2009 A(H1N1) influenza viruses circulating in humans. Science 325(5937), 197-201.
Ito T, JN Couceiro, S Kelm, LG Baum, S Krauss, MR Castrucci, I Donatelli, H Kida, JC Paulson, RG Webster and Y Kawaoka. 1998. Molecular basis for generation in pigs of influenza viruses with pandemic potential. J. Virol. 72, 7363-7373
Johnson NP and J Mueller. 2002. Updating the accounts : global mortality of the 1918-1920 "Spanish" influenza pandemic. Bull. Hist. Med. 76, 105-115
Kandun IN, E Tresnaningsih, WH Purba, V Lee, G Samaan, S Harun, E Sonia, C Septiawati, T Setiawati, E Sariwati and T Wandra. 2008. Factors associated with case fatality of human H5N1 virus infections in Indonesia: a case series. Lancet 373, 744-749.
Kawaoka Y, S Krauss and RG Webster. 1989. Avian-to-human transmission of the PB1 gene of influenza A viruses in the 1957 and 1968 pandemics. J. Virol. 63, 4603–4608.
Kida H, T Ito, J Yasuda, Y Shimizu, C Itakura, KF Shortridge, Y Kawaoka and RG Webster. 1994. Potential for transmission of avian influenza viruses to pigs. J.Gen. Virol. 75, 2183–2188.
Koen JS. 1919. A pratical method for field diagnostis of swine diseases. Am. J. Vet. Med. 14, 468-470.
Lee MS, PC Chang, JH Shien, MC Cheng and HP Shieh. 2001. Identification and subtyping of avian influenza viruses by reverse transcription-PCR. J. Virol. Methods. 97, 13-22.
Mancini G, I Donatelli, C Rozera, G Arangio Ruiz and S Butto. 1985. Antigenic and biochemical analysis of influenza "A" H3N2 viruses isolated from pigs. Arch. Virol. 83, 157–167.
Nidom CA, R Takano, S Yamada, Y Sakai-Tagawa, S Daulay, D Aswadi, T Suzuki, Y Suzuki, K Shinya, K Iwatsuki-Horimoto, Y Muramoto and Kawaoka Y. 2010. Influenza A (H5N1) viruses from pigs, Indonesia. Emerg Infect Dis. 16(10), 1515 -1523.
Ottis K, L Sidoli, PA Bachmann, RG Websterband MMbKaplan. 1982. Human influenza A viruses in pigs: isolation of a H3N2 strain antigenically related to A/ England/42/72 and evidence for continuous circulation of human viruses in the pig population. Arch. Virol. 73, 103–108.
Rogers GN and JC Paulson. 1983. Receptor determinants of human and animal influenza virus isolates : differences in receptor specificity of the H3 hemagglutinin based on species of origin. Virology 127, 362-373
Scholtissek C. 1990. Pigs as the ''mixing vessel'' for the creation of new pandemic influenza A viruses. Med Principles Pract. 2, 65–71.
Scholtissek C, H Burger, PA Bachmann and C Hannoun. 1983. Genetic relatedness of hemagglutinins of the H1 subtype of influenza A viruses isolated from swine and birds. Virology 129, 521–523.
Takano R, CA Nidom, M Kiso, Y Muramoto, S Yamada, Y Sakai-Tagawa, C Macken and Y Kawaoka. 2009. Phylogenetic characterization of H5N1 avian influenza viruses isolated in Indonesia from 2003–2007. Virology 390, 13–21.
Taunberger JK, AH Reid, RM Lourens, R Wang, G Jin and TG Fanning. 2005. Characterization of the 1918 influenza virus polymerase genes. Nature 437, 889-893.
Tumpey TM, CF Basler, PV Aguilar, H Ze, A Solorzano, DE Swayne, NJ Cox, JM Katz, JK Taunberger, P Palese and A Garcia-Sastre. 2005. Characterization of reconstructed 1918 Spanish influenza pandemic virus. Science 310, 77-80.
Webster RG, M Yakhno, VS Hinshaw, WJ Bean and KG Murti. 1978. Interstinal influenza : replication and characterization of influenza viruses in ducks. Virology 84, 268-278.
Webster RG, Bean WJ, Gorman OT, Chambers TM and Kawaoka Y. 1992. Evolution and ecology of influenza A viruses. Microbiological Rev. 56, 152-179.
Weingartl HM, RA Albrecht, K Lager, S Babiuk, P Marszal, Neufeld, C Embury-Hyatt, P Lekcharoensuk, TM Tumpey, A Barcia-Sastre and JA Richt. 2009. Experimental infection of pigs with human 1918 pandemic influenza virus. J Virol. 83, 4287-4298.
WHO 2009. CDC Protocol of Realtime RT-PCR for Influenza A (H1N1). Revision 30 April 2009. The WHO Collaborating Centre for influenza at CDC Atlanta, United States of America.
Wright KE, GARWilson, D Novosad, C Dimock, D Tan and JM Weber. 1995. Typing and subtyping of influenza viruses in clinical samples by PCR. J. Clin Microbiol. 33, 1180–1184.
Refbacks
There are currently no refbacks.