PENYIMPANAN SERBUKSARI PISANG LIAR Musa acuminata Colla UNTUK MENDUKUNG PROGRAM PEMULIAAN PISANG BUDIDAYA
10.14203/beritabiologi.v11i2.486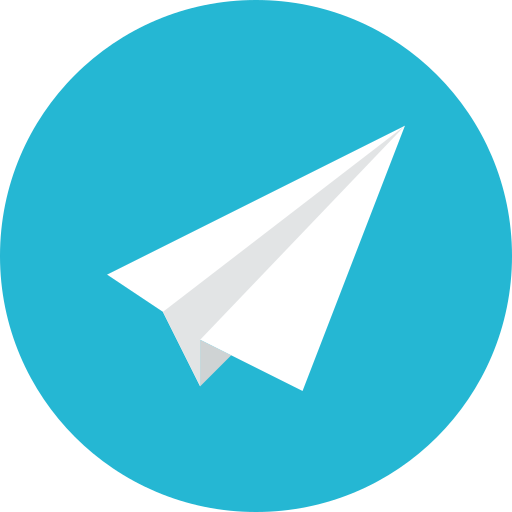 |
Abstract views:
273
|
PDF views:
305
Abstract
Research on pollen storage of four varieties and one subspecies of wild banana, Musa acuminata Colla, was carried out to support genetic improvement of banana cultivars through hybridization. The four wild varieties, breviformis, zebrina, malaccensis, bantamensis and a subspecies banksii cultivated at Cibinong Science Center (CSC-LIPI), Cibinong. Anthers were collected, put on bread paper,dried on hot plate at 40ºC for about two hours, open dried at room temperature in the laboratory (about 26ºC) for overnight, prepared for storage in two ways: -using and, -without silica gel, then stored in three storage temperatures, -5ºC, 5ºC and room temperature. Pollen germination was observed one day before storage, one week, four or five weeks and 12 weeks of storage. At the beginning, M. acuminata ssp banksii had highest pollen germination percentage, followed respectively by varieties bantamensis, breviformis, malaccensis and zebrina. The pollen germination ranks for the five banana varieties were remaining constant up to 12 weeks of storage though pollen germination dynamics occurred week by week. Silica gel may be recommended to be used until 5 weeks of storage. Storage temperature of -5ºC and 5ºC may be recommended as better storage temperature compared to room temperature. No special pattern shown by pollen tube vigor, but subspecies banksii pollen stored without silica gel, at 5ºC and room temperature tends to form better pollen tube vigor than stored at -5ºC.
Keywords
Pollen storage, wild banana, Musa acuminata Colla, pollen germination, pollen vigour, storage temperature
References
Aslantus R and L Pirlak. 2002. Storage of strawberry pollen. IV International Symposium on strawberry pollen. In: M Hietaranta, ML Palonen and P Parikka (Eds.). Acta Hortculture 2, 567.
Agueguia A and CAFatokun. 1988. Pollen storage in cocoyam (Xanthosoma sagittifolium (L.) Schott). Euphytica 39(3), 195-198.
Dafni A and D Firmage. 2000. Pollen viability and longevity: Practical, ecological, evolutionary implications. Plant Systematics and Evolution 222, 113-132.
Fortescue JA and DW Turner. 2004. Pollen fertility in Musa: Viability in cultivars grown in Southern Australia. Australian Journal of Agricultural Research 55(10), 10851091.
Ganeshan S and MP Alexander. 1991. Cryogenic preservation of Lemon (Citrus lemon Burm.) pollen. Gartenbauwissenschaft 56, 22, 8-230.
Javed MA, M Chai and RY Othman. 2004. Study of resistance of Musa acuminate to Fusarium oxysporum using RAPD marker. Biologia Plantarum 48(1), 93 – 99.
Khan SA and A Perveen. 2006. Germination capacity of stored pollen of Abelmoschus esculentus L.(Malvaceae) and their maintenance. Pakistan Journal of Botany 38(2):,233-236.
Maestro MC and J Alvarez. 1988. The effect of temperature on pollination and tube growth in muskmelon (Cucumis melo L.). Scientiae Horticulturae 36(304), 173-181.
Martinez-Gomez P, F Dicenta and E Ortega. 2001. Short term pollen storage in almond. In: BE Ak (Ed.). Proceedings of the XI GREMPA Seminar on Pistachios and Almonds, 361-363. Organized by the University of Harran with the Collaboration of the FAO-CIHEAM Inter-regional Cooperative Research and Development Network on Nuts. Sanliurfa (Turkey), 1-4 September 1999, Zaragoza (Spain).
Perveen A, SA Khan and R Abid. 2007. Maintenance of pollen germination capacity of Carica papaya L. (Caricaceae) Pakistan Journal Botany 39(5), 1403-1406.
Perveen A and Ali S. 2011. Pollen germination capacity and maintenance of pollen in Praecitrullus fistulosus (Stock) Pangola (Cucurbitaceae). Pak. J. Bot. 43(1), 47-50.
Shields J. 2010. Pollen Storage. Shields Gardens Ltd. jim@shieldsgardens.com (5 Desember 2011).
Tootill E and S Blackmore. 1984 The Penguin Dictionary of Botany. Penguin Books Ltd. Great Britain.
Vasil LK. 1960. Studies on pollen germination of certain Cucurbitaceae. Am. J. Bot. 47(4), 239-247.
Walden DB. 1960. Preliminary studies on longevity of corn pollen and related physiological factors. Dissertation Abstracts 1960 20(9), 3488-9. Record Number 19611700127
Youmbi E, NJP Fonkam, K Tomekpe and C Fonbah. 2011. In vitro germination and pollen conservation of some Musa species. Asian Journal of Biotechnology 3, 554-563. http://scialert.net/abstract/?doi=ajbkr.2011.554.563 (16 Januari 2012).
Refbacks
There are currently no refbacks.