IDENTIFIKASI ALEL GEN Xa7 PADA PLASMA NUTFAH PADI LOKAL PAREKALIGOLARA MELALUI UJI SEGREGASI FENOTIPE DAN GENOTIPE
10.14203/beritabiologi.v11i1.457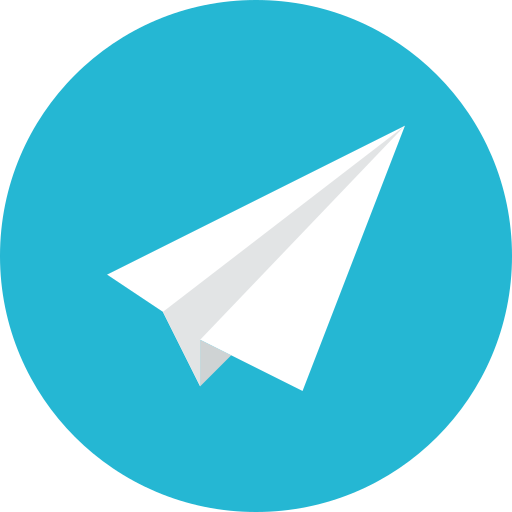 |
Abstract views:
416
|
PDF views:
379
Abstract
Bacterial Leaves Blight (BLB) is one of the major diseases in rice. Among the disease resistance genes HDB, Xa7 gene still can compensate the diversity of Indonesian BLB pathogen in the field. One of the local rice germplasm, Parekaligolara (Indica, IRN: 1541) were selected based on allele mining research which contained a Xa7 alleles. The purpose of this study is to identify the alleles of the Xa7 gene contained in Indonesian local rice Parekaligolara germplasm in rice through the segregation testing based on phenotype and genotype performance of segregating population derived from the crossed with the susceptible control varieties, TN1. The segregation testing were conducted in F1 and F2 populations and analyzed on phenotypes of BLB resistance and genotypes using Xa7SNP markers. The analysis results showed that the Xa7 allele variation founded in the Parekaligolara germplasm are act as dominant alleles that contribute on the BLB resistance trait particularly to Race VIII of BLB pathogen. Xa7SNP8 is polymorphic markers for Xa7 alleles gene that are found in Parekaligolara. This marker could be used as a marker assisted for selection, if Parekaligolara's Xa7 alleles will use as a parent in the BLB disease resistant rice breeding program.
Keywords
Xa7 gene, Parekaligolara, segregation test, phenotypes and genotypes.
References
Chen S, Z Huang, L Zeng, J Yang, Q Liu and X Zhu. 2008. High resolution mapping and gene prediction of Xanthomonas Oryzae pv. Oryzae resistance gene Xa7. Mol Breeding 22, 433-441.
Dellaporta SL, T Wood and TB Hicks. 1983. A plant DNA minipreparation : version II. Plant Mol.Biol. 1,19-21.
IRRI. 1996. Standard Evaluation System for Rice 4, 52. International Rice Research Institute. Manila, Philippinnes.
Kobayashi N, LA Ebron, D Fujita and Y Fukuta. 2009. Identification of blast resistance genes in IRRI-bred rice varieties by segregation analysis based on a differential system. JIRCAS Working Report. 63, 69-86.
Sambrook J and DW Russel. 2001. Molecular Cloning: A Laboratory Manual. Cold-Spring Harbor Laboratory Pr, New York.
Triny SK, I Hanarida, DW Utami, S Koerniati, AD Ambarwati, A Apriana dan S Sisharmini. 2009. Evaluasi ketahanan populasi haploid ganda silangan IR64 dan Oryza rufipogon terhadap Hawar Daun Bakteri pada stadia bibit. Jurnal Plasma Nutfah 15(1), 13-19.
Thomson MJ. 2004. Microsatellite Fragment Sizing on the CEQ 8000: BB-Biogen Standard Operating Procedure Series, 1-10. Indonesian Center for Agricultural Biotechnology and Genetic Resources Research and Development. Bogor. Indonesia.
Utami DW, EM Septiningsih, TS Kadir, A Nasution, I Hanarida dan T Suhartini. 2009. Pencarian alel baru gen-gen untuk ketahanan hawar daun bakteri. Dalam: Laporan Tahun 2009, 39-44. Balai Besar Penelitian dan Pengembangan Bioteknologi dan Sumberdaya Genetik Pertanian. Badan Penelitian dan Pengembangan Pertanian. Kementrian Pertanian.
Utami DW, EM Septiningsih, TS Kadir, Fatimah dan S Yuriyah. 2010. Allele Mining untuk identifikasi gen ketahanan penyakit hawar daun bakteri, Xa7 pada plasma nutfah padi lokal Indonesia. Jurnal Agrobiogen 6(1), 1-9.
Utami DW, TS Kadir dan S Yuriyah. 2011. Faktor virulensi AvrBs3/PthA pada ras III, RasIV, rasVIII dan IXO93 -068 patogen hawar daun bakteri (Xanthomonas oryzae pv oryzae). Jurnal Agrobiogen 7(1), 1-8.
Yamamoto T, HR Hifni, M Machmud, T Nishizawa and Tantera DM. 1977. Variation in phatogenicity of Xanthomonas oryzae and resistance varieties to the pathogen. Contribution 28. Centr. Res. Inst. Agric.Bogor.
Refbacks
There are currently no refbacks.