Studi Morfologi, Ontogeni, Dan Strategi Reproduksi Pada Melanoides Tuberculata (Müller , 1774) Dan Stenomelania Punctata (Lamarck, 1822) (Gastropoda: Cerithioidea: Thiaridae)
10.14203/beritabiologi.v20i2.4088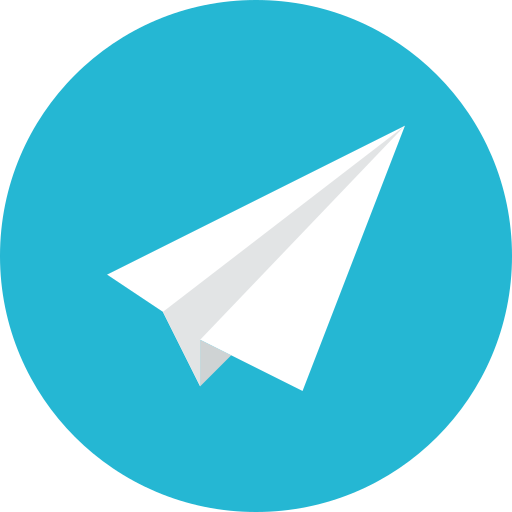 |
Abstract views:
421
|
PDF views:
1040
Abstract
The freshwater Melanoides tuberculata (Thiarid) has wide distribution and have many variation in color, size, and scluptured of their shells. Comparing with another Thiarid so called Stenomelania punctata, shell of M. tuberculata similar in having turreted shape, blackish color, number of whorls, and size of the shells. This study aim to compare more detailed between M. tuberculata and S. punctata based on their morphology, ontogeny and type of reproduction. Ontogeny studies of these two species show that M. tuberculata produces juveniles in embryonic shell form during their reproduction. This embryonic shell is nourished and developed in the subhaemocoelic brood-pouch organ as evidenced by being found in the size range 0.12–5.95 mm. One individu M. tuberculata can produce 1–66 embryonic shells. Meanwhile, in subhaemocoelic brood-pouch of S. punctata only the unshell embryo was seen and embryonic shell was not found. The difference of reproduction system determines the reproductive strategy in both species. M. tuberculata conduct euviviparity reproduction whereas S. punctata is ovoviviparous that releases juveniles in free-swimming veliger form.
Keywords
Melanoides tuberculata; Stenomelania punctata; morphological characters; reproductive strategy; ontogeny.
References
Albrecht, C & M. Glaubrecht. 2006. Brood care among Basommatophorans: A unique reproductive strategy in the freshwater limpet snail Protancylus (Heterobranchia: Protancylidae), endemic to ancient lakes on Sulawesi, Indonesia Acta Zoologica 87: 49-58.
Bandel, K & F. Riedel. 1998. Ecological zonation of gastropods in the Matutinao River (Cebu, Philippines), with focus on their life cycles. Annls Limnol. 34 (2): 171-191.
Bandel, K., M. Glaubrecht, & F. Riedel. 1997. On the ontogeny, anatomy, and ecology of the tropical freshwater gastropod Stenomelania (Cerithioidea, Thiaridae). Limnologia 27: 238-250.
Benthem-Jutting. 1932. On prehistoric shells from Sampoeng cave (Central Java). Treubia 14: 103-108.
Benthem-Jutting, W.S.S.van. 1937. Non marine mollusca from fossil horizon in Java with special reference to the Trinil fauna. Zoologische Mededeelingen 20: 98 pp.
Benthem-Jutting, W.S.S.van. 1941. On a collections of non-marine mollusca from Talaud islands and from Morotai (Moluccas). Treubia 18: 1-27.
Benthem- jutting, W. S. S. van. 1956. Systematic studies on the non-marine Mollusca of the Indo-Australian archipelago. V. Critical revision of the Javanese freshwater gastropods. Treubia 23: 259−477.
Bouchet, P. 2013. Melanoides Olivier, 1804. In: MolluscaBase. Accessed through: World Register of Marine Species at http://www.marinespecies.org/aphia.php?p=taxdetails&id=224571 on 2016-10-28
Brot, A. 1874. Die Melaniaceen (Melanidae) in Abbildungen nach der Natur mit Beschreibungen. In: H. C. Küster, ed. Systematisches Conchylien-Cabinet von Martini und Chemnitz, 1(24): 488 pp. 49 pls. Nurnberg, Bauer & Raspe.
Dechruksa, W., D. Krailas & M. Glaubrecht. 2013. Evaluating the status and identity of "Melania' jugicostis Hanley & Theobald, 1876 – an enigmatic thiarid gastropod in Thailand (Caenogastropoda, Cerithioidea). Zoosystematic and Evolution 89(2): 293-310.
Facon, B., J. Pointier, P. Jarne, V. Sarda & P. Davis. 2008. High genetic variance in life history strategies within invasive population by way of multiple introductions. Current Biology 18: 363-367.
Glaubrecht M. 1999. Systematics and the evolution of viviparity in tropical freshwater gastropods (Cerithioidea: Thiaridae sensu lato): An overview. Courier Forschungs-Institut Senckenberg 215: 91-96.
Glaubrecht, M., N. Brinkmann & J. Poppe. 2009. Diversity and disparity "down under": systematics, biogeography and reproductive modes of the 'marsupial' freshwater Thiaridae (Caenogastropoda, Cerithioidea) in Australia. Zoosystematic and Evolution 85(2): 199-275.
Isnaningsih, N.R., A. Basukriadi & RM. Marwoto. 2017. The Morphology and Ontogenetic of Tarebia granifera (lamarck, 1822) from Indonesia (Gastropoda: Cerithioidea: Thiaridae). Treubia 44: 1–14.
Lamarck, J.B.P.A. de M. de. 1822. Histoire naturelle des animaux sans vertèbres. Tome sixième, 2me partie. Paris: 232 pp.
Mousson, A. 1848. Die Land und Süsswasser Mollusken von Java. Durck und Verlag von Friedrich Schulthess. Zürich.1-126, pls 1-22.
Pointier, J.P., A. Guyard, & A. Mosser. 1989. Biological control of Biomphalaria glabrata and B. straminea by the competitor snail Thiara tuberculata in a transmission site of schistosomiasis in Martinique, French West Indies. Ann Trop Med Parasitol 83: 263-269.
Pointier, J.P., S. Samadi, P. Jarne, B. Delay. 1998. Introduction and spread of Thiara granifera(Lamarck, 1822) in Martinique,French West Indies. Biodiversity and Conservation 7: 1277--1290.
Rensch, B. 1934. Suswassermollusken der deutschen limnologischen Sunda Expedition. Archiv für Hydrobiologie, Suppl. 8: 203-254.
Revee, L.A. 1859. Conchologica iconica: Illustrations of the shells of molluscous animals, vol 12. Revee Brothers, London: 1114 pp.
Samadi, S., J. Mavarez, J. Pointier, B. Delay& P. Jarne. 1999. Microsatellite and morphological analysis of population structure in the parthenogenetic freshwater snail Melanoides tuberculata : insights into the creation of clonal variability. Molecular Ecology 8: 1141-1153.
Starmühlner, F. 1982. Occurence, distribution and geographical range of the freshwater-gastropods of the Andaman Islands. Malacologia 22 (1-2): 455-462.
Yousif, F., A. Ibrahim, & S. Sleem. 2009. Morphological and Genetic Analyses of Melanoides tuberculata Populations in Egypt. Global Journal of Molecular Sciences 4 (2): 112-117.
Refbacks
There are currently no refbacks.