IDENTIFIKASI VIRUS PENYAKIT JEMBRANA PADA SAPI BALI MENGGUNAKAN POLYMERASE CHAIN REACTION (PCR) DI PROVINSI KEPULAUAN BANGKA BELITUNG
10.14203/beritabiologi.v21i3.4055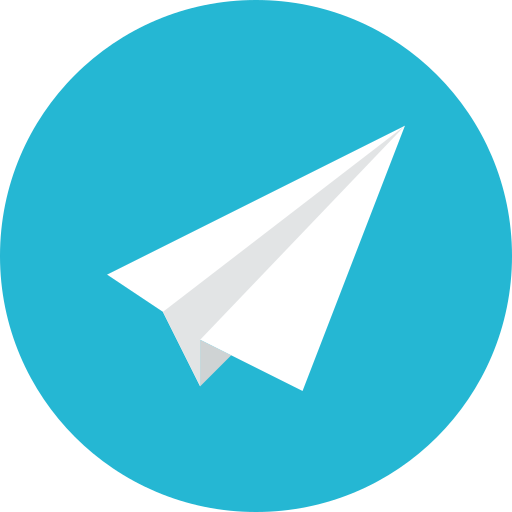 |
Abstract views:
996
|
PDF views:
708
Abstract
Bali cattle is one of the typical Indonesian livestock that is widely cultivated because of its high reproductive and adaptation capabilities to the environment. However, behind these advantages, bali cattle have a weakness, namely they are susceptible to the jembrana virus which can cause jembrana disease. This disease will cause a decrease in the immune system of bali cattle so that they are susceptible to other diseases that will lead to the death of the cattle. The method used in the identification of the Jembrana disease virus is the Polymerase Chain Reaction-Reverse Transcription (PCR-RT) technique. Identification do 10 Bali cows in Panca Tunggal Village, South Bangka Regency and 11 Bali cattle in Temberan Village, Pangkalpinang City. The bali cattle serum used for virus identification was centrifuged to obtain buffycoat. The PCR-RT technique is carried out in several stages, namely sampling, buffycoat making, extraction, master mix making, amplification, agar manufacture, electrophoresis and visualization. Based on the test, it was found that A1 and A2 bali cattle from Panca Tunggal Village, South Bangka Regency indicated the presence of the Jembrana virus. So that this Polymerase Chain Reaction Technique can help detect the presence of the Jembrana virus in bali cattles.
Keywords
Bali cattle, Jembrana, PCR.
References
Aslinda, W., & Ahmad, A. 2016. Isolasi dan Karakterikasi Agarosa dari Makroalga Merah Euchema Cottoni untuk Pemisahaan Fragmen DNA Isolation and Characterization of Agarose from Red Macroalgae of Euchema Cottoni for DNA Fragments separation. Online Journal of Natural Science, 5(3), pp.307–317.
Buditjahjanto, A., & Ainul, F. M. 2012. Identifikasi penyakit sapi pada sapi Ternak Dengan Forward Chaining. Manajemen Informasi, 1(1), pp.1-10.
Direktorat Kesehatan Hewan. 2015. Pedoman Pengendalian dan Penanggulangan Penyakit Jembrana. Direktorat Jenderal Peternakan dan Kesehatan Hewan. Jakarta. pp 5-22.
Heru. 2020. Jembrana Virus Penyebar Kematian Sapi Bali. CIVAS.
Hidayati, Saleh, E., & Aulawi, T. 2016. Identifikasi Keragaman Gen BMPR-1B ( Bone Morphogenetic Protein Receptor IB ) Pada Ayam Arab, Ayam Kampung dan Ayam Ras Petelur Menggunakan PCR-RFLP. Peternakan, 13(1), pp.1–11.
Hikmawaty, Gunawan, A., Noor, R., & Jakaria. 2014. Identifikasi Ukuran Tubuh Dan Bentuk Tubuh Sapi Bali Di Beberapa Pusat Pembibitan Melalui Pendekatan Analisis Komponen Utama. Ilmu Produksi Dan Teknologi Hasil Peternakan, 02(1), pp.231–237.
Indriawati, Margawati, E. T., & Ridwan, M. 2013. Identifikasi Virus Penyakit Jembrana Pada Sapi Bali Menggunakan Penanda Molekuler GEN env SU. Berita Biologi, 12(2), pp.211–216.
Ismirandy, A. 2018. Laju pertumbuhan dan ukuran tubuh sapi bali lepas sapih yang diberi pakan konsentrat pada kategori bobot badan yang berbeda. Skripsi. Universitas Islam Negeri Alauddin. Makassar.
Kamaliah. 2017. Perbandingan Metode Ekstraksi DNA Phenol-Chloroform Dan Kit Extraction Pada Sapi Aceh Dan Sapi Madura. Biotik, 5(1), pp.60–65.
Kusumawati, A., Hendarta, N. Y., & D.Tampubolon, I. 2019. Deteksi Virus Penyakit Jembrana Dari Jaringan Blok Parafin. Kesehatan Hewan, 1(1), pp.188–193.
Pertiwi, N. P. D., Mahardika, I. G. N. ., & Watiniasih, N. L. 2010. Optimasi Amplifikasi DNA Menggunakan Metode PCR ( Polymerase Chain Reaction ) Pada Ikan Karang Anggota Famili Pseudochromidae ( Dottyback ). Biologi, 19(2), pp.1–5.
Pranawaty, R. N., Buwono, I. D., & Liviawaty, E. (2012). Aplikasi Polymerase Chain Reaction (PCR) Konvensional Dan Real Time PCR Untuk Deteksi White Spot Syndrome Virus Pada Kepiting. Peikanan Dan Kelautan, 3(4), pp.61–74.
Riupassa, P. A. 2009. Perancangan Primer Oligonukleotida Untuk Polimerisasi In Vitro Gen Sukrosa Sintase. Biosfera, 26(3), pp.131–137.
Siswanto, J. E., Berlian, T., Putricahya, E., Panggalo, L. V, & Yuniani, L. 2016. Isolasi DNA Pada Sampel Darah Tepi Dan Swab Buccal Pada Bayi Penderita Rop : Perbandingan Hasil Uji Konsentrasi Dan Indeks Kemurnian. Sari Pediatri, 18(4), pp.270–277.
Suparningtyas, J. F., Pramudyawardhani, O. D., Purwoko, D., & Tajuddin, T. 2018. Analisis Filogenetik Beberapa Klon Karet Dengan Marka Aflp ( Amplified Fragment Length Polymorphism ). Bioteknologi Dan Biosains Indonesia, 5(1), pp.8–19.
Utami, S. T., Kusharyati, D. F., & Pramono, H. 2013. Pemeriksaan Bakteri Leptospira Pada Sampel Darah Manusia Suspect Leptospirosis Menggunakan Metode Pcr (Polymerase Chain Reaction) Examination. Balada, 9(02), pp.74–81.
Refbacks