JAVANESE ENDEMIC STROBILANTHES(ACANTHACEAE): TAXONOMY, DISTRIBUTION AND CONSERVATION STATUS
10.14203/beritabiologi.v19i3A.3992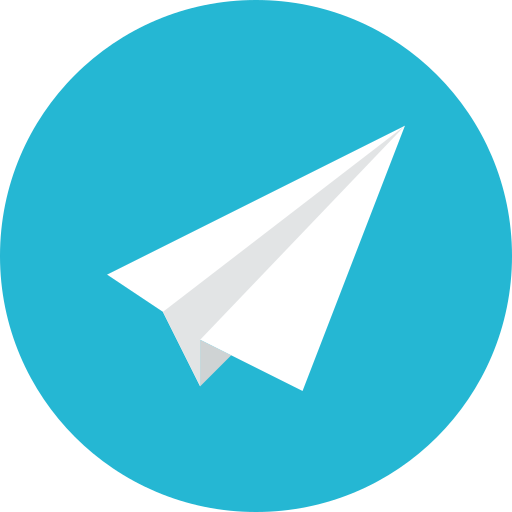 |
Abstract views:
80
|
PDF views:
61
Abstract
The taxonomic status of Javanese Strobilanthes has been revised by Bennett and Scotland (2003). However, the results of the validation of the Javanese Acanthaceae by Girmansyah (2014) show that several Strobilanthes species, especially those endemic to Java, need to be revised. Because they have become synonymous. Conservation status of Javanese endemic Strobilanthes was carried out according to the IUCN Red list Categories and Criteria.
Keywords
Conservation Status, Endemic, Javanese, Strobilanthes, Taxonomy
References
Backer, C.A. and Bakhuizen, van den Brink, R.C., 1965. Flora of Java 2. N. V. P. Noordhoff, Groningen, Netherlands, p. 641.
Bennett, J.R. and Scotland, R.W., 2003. A Revision of Strobilanthes (Acanthaceae) in Java. Kew Bulletin, 58(1), pp. 1–82.
Blume, C., 1826. Bijdragen tot de Flora van Nederlandsch Indii. Batavia.
Bremekamp, C.E.B., 1944. Materials for a monograph of the Strobilanthinae. Verh. Kon. Ned. Akad. Wetensch., Afd. Natuurk., Tweede Sect. 41, pp. 1–306.
Carine, M.A. and Scotland, R.W., 2000. The taxonomy and biology of Stenosiphonium Nees (Acanthaceae). Botanical Journal of the Linnean Society, 133, pp. 101–128.
———. 2002. Classification of Strobilanthinae (Acanthaceae): trying to classify the unclassifiable? Taxon, 51, pp. 259–279.
Deng, Y. F., Wood, J. R. I. and Scotland, R. W., 2006. New and reassessed species of Strobilanthes (Acanthaceae) in the Flora of China. Botanical Journal of the Linnaean Society, 150, pp. 369–390.
Deng, Y., Wood, J.R.I. and Gao, C.M., 2010. New species and new combinations of Strobilanthes Blume (Acanthaceae) from China. Journal of Tropical & Subtropical Botany, 18, pp. 469–484.
Deng, Y. F. and Gao, C.M., 2017. Acanthaceae. In: Peng, H (Ed.) Medicine Flora of China 9. Peking University Medical Press, Beijing, pp. 1155–1252.
Deng, Y., 2020. Transfer of the Philippine species of Hemigraphis Nees to Strobilanthes Blume (Acanthaceae). Phytotaxa, 404(5), pp. 203–208.
Girmansyah, D., 2014. Komunikasi pendek: validasi, distribusi dan pemanfaatan acanthaceae di Jawa [validation, distribution and potential uses of acanthaceae in Java]. Berita Biologi, 13(1), pp. 107–113.
Hu, J.Q., Deng, Y.F. and Wood, J.R I., 2011. Strobilanthes. In: Wu, Z.Y., Raven, P.H. & Hong, D.Y. (Eds.) Flora of China 19. Science Press, Beijing & Missouri Botanical Garden Press, St. Louis, pp. 381–429.
Ismail, M., Bagalkotkar, G., Iqbal, S. and Adamu, H.A., 2012. Anticancer properties and phenolic contents of sequentially prepared extracts from different parts of selected medicinal plants indigenous to Malaysia. Molecules, 17(5), pp. 5745–5756.
IUCN Standads and Petitions Subcommite. 2017. Guidelines for Using the IUCN Red List Categories and Criteria. Version 13. Prepared by the Standards and Petitions Subcommitte. Downloadable from: Http://iucnredlist.org/documents/RedListGuidelines.pdf.
Kartawina, J.A., 2010. Flora Pegunungan Jawa: Terjemahan buku The Mountain Flora of Java karangan C. G. G. J. van Steenis. Pusat Penelitian Biologi-LIPI-Bogor.
Kuntze, 0., 1891. Acanthaceae. In: Revisio Genera Plantarum. 2: 482 – 500. Arthur Felix. Leipzig.
Mabberley, D., 2017. Mabberley's Plant-book. A Portable Dictionary of Plants, their Classification and Uses (4th ed.). Cambridge University Press.
Miquel, F.A.W., 1858. Flora van Nederlandsch Indie. C. G. Van der Post, Amsterdam.
Moylan, E.C., Bennett, J.R., Carine, M.A., Olmstead, R.G. and Scotland, R.W., 2004. Phylogenetic relationships among strobilanthes s.l. (acanthaceae): evidence from its nrdna, trnl-f cpdna, and morphology. American Journal of Botany, 91(5), pp. 724–735.
Nees, von E.C.G., 1832. Acanthaceae. In: N. Wallich, Plantae Asiaticae Rariores. 3, pp. 70–117. Treuttel & Wfirtz, London.
——— 1847. Acanthaceae. In: A. L. P. P. De Candolle, Prodromus 11, pp. 46–519. Treuttel & Wiirtz, Paris, Strasbourg & London.
Nilanthi, R.M.R., 2019. Iversity, distribution pattern of genus strobilanthes blume in sri lanka and their implications for conservation planning. Wildlanka, 7(4), pp. 145 –180.
Nisyawati, and Mustaqim, W.A., 2017. A guide to the urban plants of Universitas Indonesia. UI Press: Jakarta.
Terao, H., 1982. Observation on the echinulate pollens of Strobilanthes s.1. & its allies. Acta Phytotaxonomic Geobotanica, 33, pp. 371–379.
——— 1983. Taxonomic Study of the Genus Strobilanthes Bl. (Acanthaceae). Generik Delimitation and Infrageneric Classification.
Tsai, Y.C., Lee, C.L., Yen, H.R., Chang, Y.S., Lin. Y.P., Huang, S H. and Lin, C.W., 2020. Antiviral action of tryptanthrin isolated from Strobilanthes cusia leaf against human coronavirus NL63. Biomolecules, 10(366), pp. 2–17.
Wang, H. and Blackmore, S., 2003. Pollen morphology of Strobilanthes Blume (Acanthaceae) in China and its taxonomic implications, Grana, 42(2), pp. 82–87.
Wood, J.R.I., 1995. Notes on Strobilanthes (Acanthaceae) for the Flora of Ceylon. Kew Bulletin, 50, pp. 1– 24.
Wood, J.R.I. and Scotland, R.W., 2009. New and little-known species of Strobilanthes (Acanthaceae) from India and South East Asia. Kew Bulletin, 64, pp. 3–47.
Refbacks
There are currently no refbacks.