PENGARUH KRIM EKSTRAK JINTAN HITAM (Nigella sativa) TERHADAP KADAR KOLAGEN DAN HIDRASI KULIT PADA TIKUS (Rattus norvegicus) GALUR WISTAR JANTAN YANG DIPAPAR SINAR ULTRAVIOLET-B
10.14203/beritabiologi.v19i3A.3863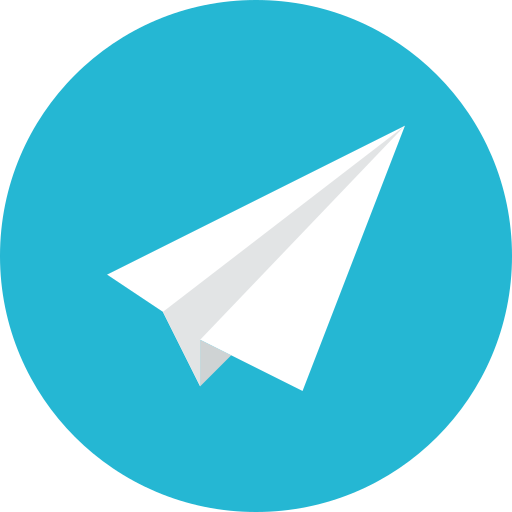 |
Abstract views:
275
|
PDF views:
309
Abstract
Photoaging is caused by exposure to sunlight and ultraviolet radiation (UV-B) through the reactive oxygen species (ROS) molecules formation, resulting in decreased levels of collagen. It is characterized by wrinkles, sagging and rough surfaces. Black cumin has been used in medicine due to its high antioxidant potential. The aim of this study is to identify the effect of black cumin cream on collagen levels and hydration of the skin of Rattus norvegicus exposed to ultraviolet-B rays. This is experimental study in which 30 male Wistar strain rats were classified into 6 sub-groups, namely the KN group (without treatment), KP (getting Nivea cream moisturizer), P1 (basic cream ), P2 (black cumin seed extract cream 0.25%), P3 (cream 0.5%) and P4 (cream 0.75%). P4 rat collagen levels increased significantly before and after the intervention (24 ± 2.23 vs 42.6 ± 14.6, p <0.05).Cream with lower concentrations did not provide a significant increase (p> 0.05). P4 rats also showed increased skin hydration (38.6 ± 19.3 to 63.0 ± 4.47 (p <0.05)), and this was not found in other groups. The administration of topical black cumin seed extract 0.75% can inhibit decreased levels of collagen and increase skin tissue hydration.
Keywords
Black cumin, collagen, hydration, photoaging
References
Alam, M. and Havey, J., 2010. Photoaging. In: Draelos, Z.D, (Ed.). Cosmetic Dermatology Products & Procedures. First Edition. United Kingdom: Blackwell. pp. 3–21.
Aljabre, S.H., M Alakloby, O. M. and Randhawa, M.A., 2015. Dermatological effects of Nigella sativa. Journal of Dermatology & Dermatologic Surgery, 19(2), pp. 92–8. doi:10.1016/j.jdds.2015.04.002.
Baumann, L., 2002. Moisturizing Agents. In: Cosmetic Dermatology Principles and Practice. New York: Mc Graw Hill. pp. 93–97.
Goreja, W.G., 2003. Black seed: nature's miracle remedy. New York, NY 7 Amazing Herbs Press.
Liguori, I., Russo, G., Curcio, F., Bulli, G. and Aran, L., 2018. Oxidative stress, aging and disease. Clinical Intervensions in Aging, 13, pp.757–72.
Masaki, H., 2010. Role of antioxidants in the skin: Anti aging effects, Journal of Dermatological Scienceal, 58(2),pp.85–90.
Nurrochmad, A., Wirasti, W., Dirman, A. and Lukitaningsih, E., 2008. Effects of Antioksidant, Anti-Collagenase, Anti-Elastase, Anty-Tyrosinase of the extract and Fraction from Turbinaria decurrens Bory. Indonesian Journal of Pharmacy, 29(4), pp.188–297.
Paul, C., Maumus-Robert, S., Mazereeuw-Hautier, J., Guyen, C. and Saudez, A., 2011. Prevalence and risk factors for xerosis in the elderly: a cross-sectional epidemio-logical study in primary care. Dermatology, 5(3), pp.223–260.
Rabe, J.H., Mamelak, A.J., McElgunn, P.J.S., Morison, W.L. and Sauder, D.N., 2006. Photoaging: Mechanism and repair. Journal of The American Academy of Dermatology. 55(1), pp.1–19.
Ramadhian, M.R., Soleha, T.U., Hanriko, R. and Azkhia, H.P. 2017. Pengaruh Ekstrak Metanol Daun Ketapang (Terminaliaca tappa L.) terhadap Kepadatan Serabut Kolagen pada Penyembuhan Luka Sayat Mencit (Musmusculus). Jurnal Kesehatan dan Agromedicine, 4(1), pp.1–7.
Sudhir, S.P., Deshmukh V.O. and Verma, H.N., 2016. Nigella sativa seed, a novel beauty care ingridient: a review. International Journal of Pharmaceutical Sciences and Research, 7(8), pp. 3185–3196.
Refbacks
There are currently no refbacks.