Rafflesia pricei MEIJER (RAFFLESIACEAE): A NEW LOCALITY IN BORNEO
10.14203/beritabiologi.v19i2.3856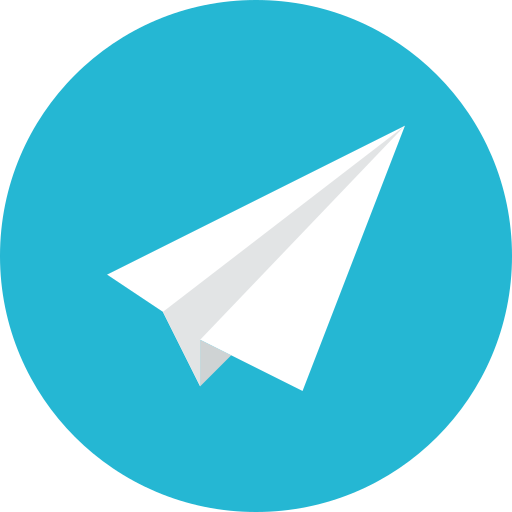 |
Abstract views:
218
|
PDF views:
119
Abstract
Rafflesia pricei is an endemic species from Borneo. Previously, this species had been reported from Sabah, Sarawak, Brunei Darussalam, East Kalimantan (Now, North Kalimantan). A new locality of the R. pricei was found in Pa' Pulid forest, near to Pa' Api village, Krayan Nunukan, North Kalimantan. Most vegetation in this area is dominated by Saurauia sp. (Actinidaceae), Knema sp.(Myristicaceae), Arecaceae, Fern, Zingiber sp. (Zingiberaceae) and Araceae. The soil in the area has a brown color, the pH is 6, the texture is dominated by clay (54%), and the soil moisture 80%.
Keywords
Kalimantan, Kayan Mentarang, New record
References
Abdulla, M. A., Ahmed, K. A., Ali, H. M., Noor, S. M. and Ismail, S., 2009. Wound healing activities of Rafflesia hasseltii extract in rats. Journal of Clinical Biochemistry and Nutrition, 45(3), pp. 304–308.
Erlinda, A., Iskandar dan Widiastuti, T., 2018. Karakteristik Habitat Rafflesia (Rafflesia tuan-mudae ) di Gunung Poteng Cagar Alam Raya Pasi Kalimantan Barat. Jurnal Hutan Lestari, 6(4), pp. 708–713.
Bakoush, S. M. M., Yaacob, W. A., Adam, J. H. and Ibrahim, N., 2015. Antioxidant activities, total phenolic and flavonoid contents of the aqueous extracts from Rafflesia cantleyi bud parts. Research Journal of Medicinal Plant, 9(7), pp. 347–353.
Balai Taman Nasional Kayan Mentarang, 2018. Tim Monitoring Balai TN Kayan Mentarang Temukan Rafflesia pricei Mekar. http://ksdae.menlhk.go.id/berita/2963/tim-mon itoring-balai-tn-kayan-mentarang-temukan-rafflesia-pricei-mekar.html. (diakses 21 Desember 2019)
Barkman, T. J., Klooster, M. R., Gaddis, K. D., Franzone, B., Calhoun, S., Manickam, S., Vessabutr, S., Sasirat, S. and Davis, C. C., 2017. Reading between the vines: Hosts as islands for extreme holoparasitic plants. American Journal of Botany, 104(9), pp. 1382–1389.
Hidayati, S. N. and Walck, J. L., 2016. A Review of the Biology of Rafflesia: What Do We Know and What's Next? Botanic Gardens Bulletin, 19(2), pp. 67–78.
Jayasilan, M., Wiriadinata, H., Sidiyasa, K. and Mat-Salleh, K., 2004. New record and extended distribution of Rafflesia pricei Meijer in Kalimantan. Folia Malaysiana, 5(2), pp. 115–122.
Latiff, A., 2018. Viability of having the gigantic Rafflesia flowers in our park. Open Access Journal of Science, 2(2), pp. 106–107.
Lestari, D. dan Rianto, N. J., 2019. Pemanfaatan dan Sikap Masyarakat Sekitar terhadap Rafflesia zollingeriana Koord. dan Konservasinya di Taman Nasional Meru Betiri. Jurnal Penelitian Sosial Dan Ekonomi Kehutanan, 16(3), pp. 211–226.
Meijer, W., 1984. New species of Rafflesia (Rafflesiaceae). Blumea, 30(1), pp. 209–215.
Meijer, W., 1997. Rafflesiaceae. In: Kalkman, C., Kirkup, D.W., Nooteboom, H. P., Stevens, P.F. and Wilde, W. J. J. O. eds. Flora Malesiana I (13). pp. 1–42. Rijksherbarium/Hortus Botanicus. Leiden.
Mursidawati, S. dan Irawati. 2017. Biologi Konservasi Rafflesia. LIPI Press. Jakarta. pp. 87.
Nais, J., 2001. Rafflesia of The World. Sabah Parks in association with Natural History Publications. Kota Kinabalu. pp. 225.
Padmanaba, M., Sheil, D., Basuki, I. and Liswanti, N., 2013. Accessing local knowledge to identify where species of conservation concern occur in a tropical forest landscape. Environmental Management, 52(2), pp. 348–359.
Pelser, P. B., Nickrent, D. L. and Barcelona, J. F., 2018. A conservation genetic study of Rafflesia speciosa (Rafflesiaceae): Patterns of genetic diversity and differentiation within and between islands. Blumea: Journal of Plant Taxonomy and Plant Geography, 63(2), pp. 93–101.
Pelser, Pieter B., Nickrent, D. L. and Barcelona, J. F., 2016. Untangling a vine and its parasite: Host specificity of philippine rafflesia (rafflesiaceae). Taxon, 65(4), pp. 739–758.
Pelser, Pieter B., Nickrent, D. L., Gemmill, C. E. C. and Barcelona, J. F., 2017. Genetic Diversity and Structure in the Philippine Rafflesia lagascae Complex (Rafflesiaceae) inform its Taxonomic
Delimitation and Conservation. Systematic Botany, 42(3), pp. 543–553.
Sari, R., Huda, M., Susandarini, R. and Astuti, I. P., 2019. Rafflesia hasseltii Suringar (Rafflesiaceae): A New Record to Kalimantan, Indonesia. Reinwardtia, 18(2), pp. 65–70.
Sofiyanti, N. and Yen, C. C., 2012. Morphology of ovule, seed and pollen grain of Rafflesia R. BR. (Rafflesiaceae). Bangladesh Journal of Plant Taxonomy, 19(2), pp. 109–117.
Susatya, A. 2011. Rafflesia Pesona Bunga Terbesar di Dunia. Direktorat Kawasan Konservasi dan Bina Hutan Lindung. pp. 104.
Susatya, A., Hidayati, S. N., Mat-Salleh, K. and Mahyuni, R., 2017. Ramenta morphology and its variations in Rafflesia (Rafflesiaceae). Flora, 230, pp. 39–46.
Susatya, A., Hidayati, S. N. and Riki, S., 2017. Rafflesia kemumu (Rafflesiaceae), a new species from Northern Bengkulu, Sumatra, Indonesia. Phytotaxa, 326(3), pp. 211–220.
Valenzuela, F. B., Jaucian-Adan, G. G., Agoo, E. M. B. and Madulid, G. A., 2016. Rafflesia camarinensis (Rafflesiaceae), A New Species from Mt. Asog, Camarines Sur, Luzon Island, Philippines. Philippine Journal of Systematic Biology, 10, pp. 1–5.
Wicaksono, A., Mursidawati, S., Sukamto, L. A. and Teixeira da Silva, J. A., 2016. Rafflesia spp.: propagation and conservation. Planta, 244, pp. 289–296.
Wicaksono, A., Teixeira da Silva, J. A. and Mursidawati, S., 2017. Dispersal of Rafflesia patma Blume endophyte in grafted host plant (Tetrastigma leucostaphylum (Dennst.) Alston). Journal of Plant Development, 24(13), pp. 145–150.
Yahya, A. F., Hyun, J. O., Lee, J. H., Choi, T. B., Sun, B. Y. and Lapitan, P. G., 2010. Distribution pattern, reproductive biology, cytotaxonomic study and conservation of rafflesia manillana in mt. makiling, laguna, philippines. Journal of Tropical Forest Science, 22(2), pp. 118–126.
Refbacks
There are currently no refbacks.