PENGARUH MEDIA TERKONDISI SEL PUNCA MESENSIMAL TERHADAP EKSPRESI GEN TRANSCRIPTION FACTOR 7-LIKE 2 (TCF7L2) TIKUS MODEL DIABETES MELITUS TIPE 2
10.14203/beritabiologi.v19i2.3830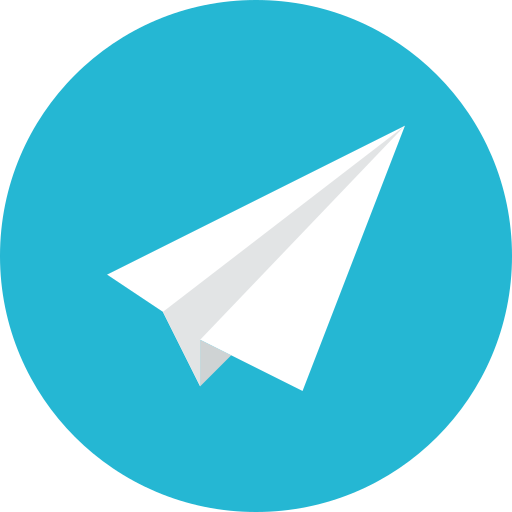 |
Abstract views:
448
|
PDF views:
453
Abstract
Diabetes mellitus type 2 is the most common type of diabetes. This study was conducted to determine the effect of Mesenchymal Stem Cell-Conditioned Medium (MSC-CM) in Homeostatic Model Assessment of β-cell function (HOMA-β) value, normal Langerhans cells, and Transcription Factor 7-Like 2 (TCF7L2) gene expression in type 2 diabetic rats model. As many as 27 male Sprague Dawley rats were divided into 3 study research groups: normal control (9 normal rats), diabetic control (9 type 2 diabetic rats, induced by 60 mg/kg BW Streptozotocin and 120 mg/kg BW Nicotinamide i.p.), and treatment (9 type 2 diabetic rats treatment with 0.1 ml/200g BW MSC-CM i.p.). On day 30 after therapy, the expression of TCF7L2 gene was performed with real time-quantitative PCR (RT-qPCR). The HOMA-β value were calculated based on Fasting Insulins (FINs) levels and Fasting Blood Glucose (FBG) levels data from other research team members. Based on results, MSC-CM increases the HOMA-β value and amount of normal Langerhans cells of treatment group that indicates amelioration effect of MSC-CM, but there was no significant difference in TCF7L2 gene expression level between diabetic control and treatment group.
Keywords
Conditioned medium, Diabetes mellitus, HOMA-β, TCF7L2
References
Aiello, L.P. and Wong, J., 2000. Role of vascular endothelial growth factor in diabetic vascular complications. Kidney International, 58, pp. S113–S119.
Azapira, N., Kavianil, M., Salehi, S., 2015. The role of mesenchymal stem cells in diabetes mellitus. International Journal of Stem cell Research & Therapy, 2(2), pp.1–5.
Cerf, M.E., 2013. Beta cell dynamics: beta cell replenishment, beta cell compensation and diabetes. Springer, 44, pp. 303–311.
Ciampelli, M., Leoni, F., Cucinelli, F., Mancuso, S., Panunzi, S. and De Gaetano, A., 2005. Assessment of insulin sensitivity from measurements in the fasting state and during an oral glucose tolerance test in polycystic ovary syndrome and menopausal patients. Journal of Clinical Endocrinology & Metabolism, 90(1), pp. 398–406.
Clifford, R.L., Deacon, K. and Knox, A.J., 2008. Novel regulation of vascular endothelial growth factor-a (vegf-a) by transforming growth factor, requirement for smads, β-catenin, and GSK3β. Journal of
Biological Chemistry, 283(51), pp.35337–35353.
Ghasemi, A., Khalifi, S. and Jedi, S., 2014. Streptozotocin-nicotinamide-induced rat model of type 2 diabetes (review). Acta Physiologica Hungarica, 101(4), pp.408–420.
Gomez, K.B., Rodrigues, K.F. and Fernandes, A.P., 2014, The role of transforming growth factor-beta in diabetic nephropathy. Journal of Medical Genetics, 14, pp.1–6.
Hatziavramidis, D.T., Karatzas, T.M. and Chrousos, G.P., 2013. Pancreatic islet cell transplantation: an update. Annals of Biomedical Engineering, 41, pp.469–476.
Jin, T., Fantus, G.I. and Sun, J., 2008. Wnt and beyond Wnt: multiple mechanisms control the transcriptional property of beta-catenin. Cellular Signaling, 20, pp.1697–1704.
Kong, D., Zhuang, X., Wang, D., Qu, H., Jiang, Y., Li, X., Wu, W., Xiao, J., Liu, X., Liu, J., Li, A., Wang, J., Dou, A., Wang, Y., Sun, J., Lv, H., Zhang, G., Zhang, X., Chen, S., Ni, Y. and Zheng, C., 2014. Umbilical cord mesenchymal stem cell transfusion ameliorated hyperglycemia in patients with type 2 diabetes mellitus. Clinical Laboratory, 60(12), pp.1969–1976.
Laqif, A., 2015. Kajian Terapi Media Terkondisi Sel Punca Mesensimal (MT-SPM) Selaput Amnion pada Kasus Kegagalan Ovarium Prematur (Penelitian pada Hewan Coba Tikus Sprague-Dawley). Disertasi. Fakultas Kedokteran. Universitas Gadjah Mada. Darah Istimewa Yogyakarta. Indonesia.
Livak, K.J. and Schimttgen, 2001. Analysis of relative gene expression data using real-time quantitative pcr and the 22ddct method. Methods, 25, pp.402–408.
Lozito, T.P., Taboas, J.M., Kuo, C.K. and Tuan, R.S., 2009.
Mesenchymal stem cell modification of endothelial matrix regulates their vascular differentiation. Journal of Cellular Biochemistry, 107, pp.706–713.
Meirelles, L.D., Fontes, A.M., Covas, D.T. and Caplan, A.I., 2009. Mechanisms involved in the therapeutic properties of mesenchymal stem cells. Cytokine Growth Factor Reviews, 20, pp.419–427.
Owen, B.M., Mangelsdorf, D.J. and Kliewer, S.A., 2015. Tissue-specific actions of the metabolic hormones FGF15/19 and FGF21. Trends in Endocrinology and Metabolism, 26(1), pp.22–29.
Piya M.K., Tahrani A.A. and Barnett A.H, 2010. Emerging treatment options for type 2 diabetes. British Journal of Clinical Pharmacology, 70, pp.631–664.
Qinna, N. and Badwan, A., 2015. Impact of streptozotocin on altering normal glucose homeostasis during insulin testing in diabetic rats compared to normoglycemic rats. Dove Press Journal, 9, pp.2516–2525.
Reaven, G.M., 2009. HOMA-beta in the UKPDS and ADOPT. Is the natural history of type 2 diabetes characterised by a progressive and inexorable loss of insulin secretory function? Maybe? Maybe not?. Diabetes and Vascular Disease Research, 6(2), pp.133–138.
Sahrani, W.A., Astuti, I. and Sadewa, A.H., 2014. Polymorphism of transcription factor 7-like 2 gene and HOMA-β level of individuals with and without type 2 diabetes melitus family history. Indonesian Journal of Biotechnology, 19(2), pp.176–183.
Shu, L., Sauter, N.S., Schulthess, F.T.,, Matveyenko, A.V., Oberholzer, J. and Maedler, K., 2008. Transcription factor 7-like 2 regulates β-cell survival and function in human pancreatic islets. Diabetes, 57, pp.645–653.
Shu, L., Matveyenko, A.V., Kerr-Conte, J., Cho, J.H. and McIntosh, C.H., 2009. Decreased TCF7L2 protein levels in type 2 diabetes mellitus correlate with downregulation of GIP-1 and GLP-1 receptors and impaired beta-cell function. Human Molecular Genetics, 18, pp.2388–2399.
Si, Y., Zhao, Y., Hao, H., Liu, J., Guo, Y., Mu, Y., Shen, J., Cheng, Y., Fu, X. and Han, W., 2012. Infusion of mesenchymal stem cells ameliorates hyperglycemia in type 2 diabetic rats: identification of a novel role in improving insulin sensitivity. Diabetes, 61, pp.1616–1625.
Soelistijo, S.A., Novida, H., Rudijanto, A., Soewondo, P., Suastika, K., Manaf, A., Sanusi, H., Lindarto, D., Shahab, A., Pramono, B., Langi, Y.A., Purnamasari, D., Soetedjo, N.N., Saraswati, M.R., Dwipayana, M.P., Yuwono, A., Sasiarini, L., Sugiarto, Sucipto, K.W. dan Zufry, H., 2015. Konsensus Pengelolaan dan Pencegahan Diabetes Melitus Tipe 2 di Indonesia. PB PERKENI, pp.1–93.
Tatullo, M., Marrelli, M. and Paduano, F., 2015. The regenerative medicine in oral and maxillofacial surgery: the most important innovations in the clinical application of mesenchymal stem cells. International Journal of Medical Sciences, 12(1), pp.72–77.
Toda, A., Okabe, M., Yoshida, T. and Nikaido, T., 2007. The potential of amniotic membrane/amnion-derived cells for regeneration of various tissues. Journal of Pharmacological Sciences, 105, pp.215–228.
Tong, Y., Lin, Y., Zhang, Y., Yang, J., Liu, H. and Zhang, B., 2009. Association between tcf7l2 gene polymorphisms and susceptibility to type 2 diabetes mellitus: a large human genome epidemiology (huge) review and meta-analysis. BMC Medical Genetics, 10(15), pp.1–25.
Xi, Y. and Bu, S., 2014. Stem cells therapy in diabetes mellitus. Journal of Stem Cell Research and Theraphy, 4(5), pp.199.
Refbacks
There are currently no refbacks.