PEMANFAATAN RUANG VERTIKAL PADA AKTIVITAS HARIAN ORANGUTAN (Pongo pygmaeus wurmbii) DI STASIUN RISET CABANG PANTI TAMAN NASIONAL GUNUNG PALUNG, KALIMANTAN BARAT
10.14203/beritabiologi.v19i1.3802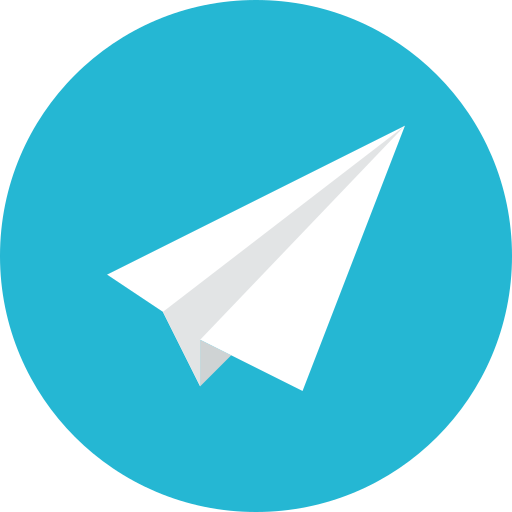 |
Abstract views:
235
|
PDF views:
179
Abstract
Orangutans are solitary animals from the Pongidae family. There are three sub-species of Bornean orangutans, i.e. Pongo pygmaeus wurmbii, P. pygmaeus pygmaeus and P. pygmaeus morio, all of which are highly endangered. Orangutans carry out several daily activities such as eating, moving, resting, and nesting in the tree canopy. However, it has yet remains unknown on how their behaviours vary with tree height. This study aimed to determine the frequency of presence, daily activities of orangutans, and vertical space utilization in orangutan activities in the natural habitat of the Panti Branch Research Station, Gunung Palung National Park. This study used the Focal Animal Sampling method with a two minute time interval for ± 12 hours and was studied for over six months. The focal orangutans whose activities were recorded during the study consisted of 12 individuals divided into 3 age groups, namely the adult, adolescent, and juvenile age groups. The results showed that the daily activity of orangutan was observed on 36 species of trees with the greatest frequency found on Garcinia sp. and Syzigium sp. accounted for33% each. The female orangutans were found to be more dominant in feeding activities (3.93 per day), while male orangutans spent more time for resting activities (4.56 hours per day). The utilization of vertical space in young male orangutans took place in tall trees and eating activities occurred at an altitude of 33.6 m. On average, teenage female orangutans choose tree to make their nests in trees 30 m high.
 


Keywords
daily activity, orangutan, vertical space, gunung palung
References
Altmann, J., 1974. Observation Study of Behaviour Sampling Methods, Journal of Laboratory Animal Behaviour, University of Chicago, Chicago, Illinois, U.S.A.
Atmoko, U., 2000. Bimaturism in Orangutan Males, Phd Thesis, Uthrech University, Netherland.
Bismark, M., 1984. Biologi dan Konservasi Primata di Indonesia, Fakultas Pasca Sarjana IPB, Bogor.
Djojosudharmo, S., 1978. Beberapa aspek tingkah laku orangutan (Pongo pygmaeus Linne. 1760), Universitas Nasional Jakarta, Jakarta.
Galdikas, B.M.F., 1986. Adaptasi Orangutan di Suaka Tanjung Putting, Kalimantan Tengah, UI Press, Jakarta.
Groves, C.P., 2001. Primate Taxonomy, Smithsonian Institution Press. Washington and London.
Knott, C.D., 1998. Changes in Orangutan Caloric Intake, Energy Balance, and Ketones in Response to Fluctuating Fruit Availability, Internasional Journal of Primatology, pp. 50–57 .
Knott, C.D., 1999. Reproductive, physiological and behavioral responses of orangutans in Borneo to fluctuations in food availability, Ph.D. Dissertation, Harvard University: x + 373 hlm.
Kuncoro, P., 2004. Aktivitas harian orangutan Kalimantan (Pongo pygmaeus Linnaeus, 1760) rehabilitan di Hutan Lindung Pegunungan Meratus, Kalimantan Timur, Skripsi, Jurusan Biologi, Fakultas Matematika dan Ilmu Pengetahuan Alam, Universitas Udayana, Bali.
Lelono, J., 1998, Aktivitas dan jelajah harian pada orangutan jantan pradewasa (Pongo pygmaeus pygmaeus, Linnaeus, 1769). Jurnal Ilmiah, Fakultas Biologi Universitas Nasional, Jakarta.
Mackinnon, J.R., 1972. The Behaviour and Ecology of the Orangutan (Pongo pygmaues) with Relation to the Other Apes. University of Oxford. Michaelmas Term., p. 10.
Mackinnon, J.R., 1974. Comperative Feeding Ecology of Six Simpatric Primates in West Malaysia,. vol 1. Academis Press, London. 1978, h. 305–321.
Maple, T.L., 1980. Orangutan Behaviour. Van Nostrand Reinhold Company, New York.
Maryati, Y.I., 2002. Perilaku sosial orangutan (Pongo pygmaeus) anak berdasarkan perbedaan tingkatan umur. Jurnal Ilmiah. Fakultas Biologi. Universitas Nasional, Jakarta.
Meijaard, E., Rijksen, H.D. dan Kartikasari, S.N., 2001. Di Ambang Kepunahan. Kondisi Orangutan Liar di Abad ke-21, The Gibbon Foundation Indonesia, Jakarta.
Rijksen, H.D., 1978. Field Study on Sumatera Orangutan (Pongo pygmaeus abelii, Lesson 1827): Ecology, Behaviour and Conservation. Dissertation Agricultural, Wageningen University.
Rodman, P.S., 1973. Synecology of Borneon Primates. Dissertation, Harvard University.
Rodman, P.S., 1979. Individual Activity Pattern and Solitary Nature of Orangutans. In: Great Apes. Hamburg, D.A. and McCown, E.R. (ed.).The Benjamin/Cummings Publising Company. Menlo Park,California.
Sapari, I., 1999. Pemanfaatan Ruang dalam Aktivitas Harian oleh Orangutan (Pongo pygmaeus)', Jurnal Ilmiah, Fakultas Biologi, Universitas Nasional, Jakarta.
Sariningsih, S.S., 2003. Aktivitas Makan Orangutan (Pongo abelii) Betina di Dalam dan di Luar Kawasan Tempat Pemberian Makan Orangutan di Stasiun Rehabilitasi Orangutan, Bahorok, Taman Nasional Gunung Leuser, Sumatera Utara. Skripsi. Fakultas Biologi. Universitas Nasional, Jakarta.
Schurmann, C.L., 1982. Mating Behavior of Wild Orangutan dalam The Orangutan, its Biology and Coservation, Liem De Boer (Eds.), The Hague, W Junk. pp. 269–284.
Setiawan, E., 2015. Stasiun Penelitian Cabang Panti The Heaven of Science, Balai Taman Nasional Gunung Palung, Sukadana.
Sugardjito, J., 1983. Locomotor Behaviour of the Sumatra Orangutan (Pongo pygmaues abelli, 1827) at Ketambe, Gunung Leuser National Park Malay.
Sugardjito, J., 1986. Ecologycal Constrains on The Behaviour of Sumatran Orangutan (Pongo pygmaeus abelli, 1872) in the Gunung Leuser National Park. Indonesia. Thesis, Drukkerij Press Trajectina, Utrech, h.102.
Sugardjito, J., 1988., Use of Forest Strata by the Sumatran Orangutans' A Consideration of Functional Aspect, Treumbia, 29, p.235.
Supriatna, J. dan Wahyono, E.H., 2000. Panduan Lapangan Primata Indonesia. Yayasan Obor Indonesia, Jakarta.
Susanto, T. W., 2006. Pemanfaatan Ruang Aktivitas Harian Antar Individu Orangutan (Pongo pygmaeus wurmbii, TIEDEMANN 1808) Jantan di Stasiun Penelitian Orangutan Tuanan, Skripsi. Kalimantan Tengah.
Yakin, M. R., 2013. Perilaku Bersarang Orangutan Kalimantan (Pongo pygmaeus wurmbii) di Tipe Habitat Berbeda di Stasiun Penelitian Cabang Panti,Taman Nasional Gunung Palung,Kalimantan Barat. Fakultas Sains dan Teknologi. Skripsi. Universitas Islam Negeri Syarif Hidayatullah, Jakarta.
Refbacks