KEANEKARAGAMAN DAN SEBARAN EKOLOGIS AMFIBI DI AIR TERJUN BARAMBAISAMARINDA, KALIMANTAN TIMUR
10.14203/beritabiologi.v18i3.3730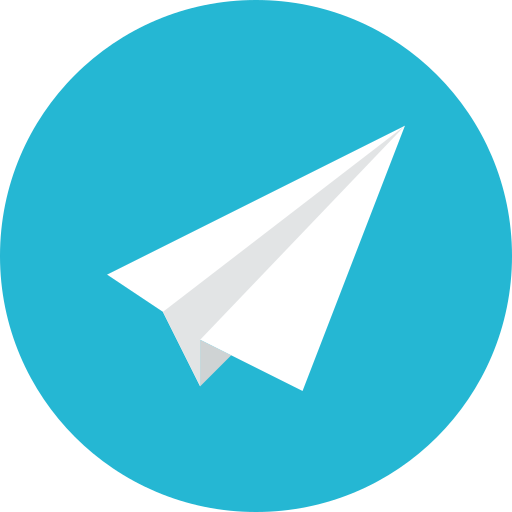 |
Abstract views:
1783
|
PDF views:
3018
Abstract
Diversity and ecological distributions of amphibians in Berambai Waterfall area, East Kalimantan have never been known. The purposes of this study were to determine the diversity of amphibian species in relation to environmental conditions and the vertical-horizontal distribution. A total of 109 amphibians were captured using methods of the transect and the visual encounter survey for 20 days on two type observation habitats. The results of this study found 18 species from six amphibian families. Based on the number of species, the diversity amphibian index and dominance index have a stable of communities, with the high value of  Shannon-wiener  diversity index (H'),  the evenness  index (E), and the low value of dominance index (D) were 2.26, 0.78, and 0.16, respectively. Horizontal distribution of amphibians in their habitat showed that aquatic amphibian groups were found to be less than 5 m from the river bank, while terrestrial and semi-aquatic amphibians have a distribution of 5–15 m from the river bank. Vertical distribution of Polypedates leucomystax, Polypedates otilophus and Odorrana hosii in vegetation were found from 1.5–2.5 m above ground level, while Ansonia spinulifer, Chalcorana chalconota, Chalcorana raniceps were at a height of 0.5–<1.5 m from ground level. Diversity of amphibian in Berambai Waterfall area related to habitat conditions, while horizontal and vertical distributions are influenced by species, habits and food resources.
Keywords
Amphibians, habitat, diversity, vertical and horizontal distribution.
References
Baillie, J.E.M., Hilton-Taylor, C. and Stuart, S.N., 2004. 2004 IUCN Red List of Threaned Species. A Global Species Assesment. IUCN, Gland, Switzerland and Cambridge. UK. pp. 191.
Berry, P.Y., 1975. The Amphibian Fauna of Peninsular Malaysia. Tropical Press. Kuala Lumpur. pp.130.
Das, I., Jankowski, A., Makmor, M.I.B. and Haas, A., 2007. Species diversity, elevational distribution and reproductive modes in an amphibian community at the Matang Range, Sarawak (Borneo), Mitteilungen aus dem Hamburgischen Zoologischen Museum und Institut, 104, pp. 141–174.
Inger, R. F. and Voris, H.K. 1993. A comparison of amphibian communities through time and from place to place in Bornean forests. Journal of Tropical ecology, 9(4), pp. 409–433.
Inger, R.F. and Stuebing, R.B., 2005. A Field Guide to the Frogs of Borneo. Second Edition. Natural History Publications (Borneo). Kota Kinabalu. Pp. 201.
Inger, R.F., 2009. Contributions to the natural history of seven species of Bornean Frogs. Fieldiana Zoology, 20 (116), pp. 1–25.
Iskandar, D.T., 1998. Panduan Lapangan Amfibi Jawa dan Bali. Puslitbang Biologi-LIPI. Bogor. pp .116.
Iskandar, D.T. and Colijn, E., 2000. Preliminary checklist of Southeast Asian and New Guinean hepertofauna. I. Amphibian. Treubia, 31, pp. 1–134.
Iskandar, D.T., 2004. The Amphibiansand Reptiles of Malinau Region, Bulungan Research Forest, East Kalimantan: Annotated checklist with notes on ecological preferences of the species and local utilization.Center for International Forestry Research. Jakarta.pp.27.
IUCN SSC Amphibian Specialist Group. 2018. Pulchrana picturata. The IUCN Red List of Threatened Species 2018: e.T58694A114924258. http://dx.doi.org/10.2305/IUCN.UK.2018- 2.RLTS.T58694A114924258.en. (Diakses 21 Juni 2019)
Jeffries, M.J., 2006. Biodiversity and conservation.Routledge. Second edition, London and New York. p. 236.
Kurniati, H., 1998. Kebiasaan makan empat jenis katak Rana asal Kelila, Kabupaten Jayawijaya, Irian Jaya. Biota, 3(2), pp. 58–62.
Kurniati H., 2011. Pengaruh Dinamika Faktor Lingkungan Terhadap Sebaran Horisontal dan Vertikal Katak. Jurnal Biologi Indonesia, 7(2), pp. 331–340.
Kusrini, M.D., 2007. Konservasi amfibi di Indonesia: masalah global dan tantangan. Media Konservasi, 12(2), pp. 89–95.
Kusrini, M.D., 2008. Pedoman Penelitian Dan Survei Amfibi Di Alam. Cetakan Pertama Fakultas Kehutanan IPB, Bogor. Indonesia. p.125.
Magurran, A.E., 1998. Ecological Diversity and Its Measurement. Princeton, NJ: Princeton University Press. New Jersey. pp.192.
Mistar, 2003. Panduan Lapangan Amfibi Kawasan Ekosistem Leuser. Gibbon Foundation dan PILI-NGO Movemen, Bogor. p. 111.
Mistar. 2008. Panduan Lapangan Amfibi dan Reptil di Areal Mawas Provinsi Kalimantan Tengah (Catatan Di Hutan Lindung Beratus), The Borneo Orang Utan Survival Foundation. Palangkaraya Kalimantan Tengah. pp.118.
Mumpuni, 2014. Keragaman amfibi dan catatan baru katak di kawasan wisata Guci, Provinsi Jawa Tengah. Zoo Indonesia, 23(1), pp.13–19.
Muslim, T., Rayadin,Y. dan Suhardiman, A., 2018. Preferensi habitat berdasarkan distribusi spasial herpetofauna di kawasan pertambangan batubara PT Singlurus Pratama, Kalimantan Timur. Jurnal Agrifor, 17(1), pp. 175–190.
Navas, C.A., 2002. Herpetological diversity along Andean elevational gradients: links with physiological ecology and evolutionary physiology. Comparative Biochemistry and Physiology Part A, 133, pp. 469–485.
Pratihar, S., Jr, H.O.C., Dutta, S. Khan, M.S., Patra, B.C., Ukuwela, K.D.B., Das, A., Li P., Jiang, J., Lewis, J.P., Pandey, B.N., Razzaque, A., Hassapakis, C., Deuti, K. and Das, S., 2014. Diversity and conservation of amphibians in South and Southeast Asia. Sauria, 36(1), pp. 9–59.
Qurniawan, T.F. dan Suryaningtyas, I.S., 2013. Preferensi pakan alami empat jenis Anura (Hylarana chalconota, Phrynoidis aspera, Leptobrachium haseltii dan Odorrana hosii) di kawasan karst Menoreh Kulon Progo, DIY. Bionatura-Jurnal Ilmu-ilmu Hayati dan Fisik, 15(1), pp. 160–164.
Saputra, D., Setyawati,T.R. dan Yanti, A.H., 2014. Karakteristik populasi katak sawah (Fejervarya cancrivora) di persawahan Sungai Raya Kalimantan Barat. Jurnal Protobiont, 3(2), pp. 81–86.
Saputra, R., Yanti, A. H. dan Setyawati, T.R., 2016. Inventarisasi jenis-jenis amfibi (ordo Anura) di areal lahan basah sekitar Danau Sebedang Kecamatan Sebawi Kabupaten Sambas. Protobiont, 5(3), pp.34 – 40.
Stebbins, R. and Cohen, N., 1997. A Natural History of Amphibians. Princeton University Press. Princenton New Jersey. pp. 316.
Veith, M., Wulffraat, S., Kosuch, J., Hallmann, G. Henkel, H.W., Sound., P. Samsu, Rudhimanto, L. and Iskandar, D., 2004. Amphibians of the Kayan Mentarang National Park (East Kalimantan, Indonesia): estimating overall and local species richness. Tropical Zoology, 17, pp. 1–13.
Wanda, I.F., Novarino, W. dan Tjong D.H., 2012. Jenis-jenis Anura (Amphibia) di hutan Harapan, Jambi. Jurnal Biologi Universitas Andalas, 1(2),pp 99–107.
Yani, A., Said, S. dan Erianto, 2015. Keanekaragaman jenis amfibi ordo Anura di kawasan hutan lindung gunung Semahung Kecamatan Sengah Temila Kabupaten Landak Kalimantan Barat. Jurnal Hutan Lestari, 3(1), pp.15–20.
Refbacks
There are currently no refbacks.