NEW RECORD OF EURYCOMA APICULATA A.W. BENN (SIMAROUBACEAE) FROM FOREST RESERVE OF KENEGERIAN RUMBIO, RIAU, INDONESIA
10.14203/beritabiologi.v18i3.3683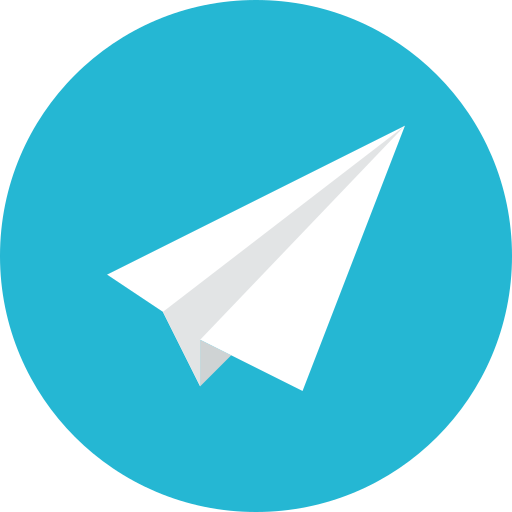 |
Abstract views:
199
|
PDF views:
160
Abstract
During extensive field surveys in the 2015 year, Eurycoma apiculata A.W. Benn has been found for the first time in the forest reserve of Kenegerian Rumbio, Kampar District of Riau province. This finding is a new record of the medicinal plant in Indonesia. The taxonomic description and photographs of the species are given in this article.
Keywords
Eurycoma apiculata, Simaroubaceae, new records, Sumatra-Indonesia.
References
Abubakar, B.M., Salleh, F.M. and Wagiran, A., 2017. Chemical compotition of Eurycoma longifolia (Tongkat Ali) and the quality control of its herbal medicinal products. Journal Applied Science, 17(7), pp. 324–338.
Arifiani, D. and Mahyuni, R., 2012. Keanekaragaman Flora Di Taman Nasional Bukit Barisan Selatan, Provinsi Lampung. Berita Biologi, 11(2), pp. 149–160.
Clayton, J.W., 2008. Evolutionary history of Simaroubaceae (Sapindales): Systematics, biogeography and diversification. Dissertation. Graduate School of University of Florida. Florida, United State of America.
Des M., Indriati, G. and Sakerengan, S., 2017. Inventarisasi Tumbuhan Obat Di Desa Muara Siberut Kecamatan Siberut Selatan Kabupaten Kepulauan Mentawai. BioScience, 1(2), pp. 29–42.
Fauzi, Widodo, H. and Haryanti, S., 2019. Kajian Tumbuhan Obat yang Banyak Digunakan untuk Aprodisiaka oleh Beberapa Etnis Indonesia. Media Penelitian dan Pengembangan Kesehatan, 29(1), pp. 51–64 .
Heriyanto, NM., Sawitri, R. and Subiandono, E., 2006. Kajian Ekologi dan Potensi Pasak Bumi (Eurycoma longifolia Jack.) di Kelompok Hutan Sungai Manna-Sungai Nasal, Bengkulu. Buletin Plasma Nutfah, 12(2), pp. 69–75.
Hussin, K., 2006. Anatomical atlas of Malaysian medicinal plants. Universiti Kebangsaan Malaysia. Malaysia. pp.
Hanum, I.F., Ibrahim, A.Z., Khamis, S., Nazre, M., Lepun, P., Rusea,G., Lajuni, J.J. and Latief, A., 2001. An Annoted Checklist of Higher Plants in Ayer Hitam Forest Reserve Puchong. Pertanika Journal of Tropical Agriculture Science, 24(1), pp.63–78.
Ismaini, L., Lailati, M., Rustandi, and Sunandar, D., 2015. Analisis komposisi dan keanekaragaman tumbuhan di Gunung Dempo, Sumatera Selatan. Prosiding Seminar Nasional Masyarakat Biodiversitas Indonesia, 1(6), pp. 1397–1402.
Kanchanapooma, T, Kasai, R., Chumsric, P. and Yamasaki, K., 2001. Quassinoids from Eurycoma harmandiana. Phytochemistry, 57, pp.1205–1208.
Kuswanda, W. and Antoko, BS., 2008. Keanekaragaman Jenis Tumbuhan Pada Berbagai Tipe Hutan Untuk Mendukung Pengelolaan Zona Rimba Di Taman Nasional Batang Gadis. Jurnal penelitian hutan dan Konsrvasi Alam, 5(4), pp. 337–354.
Lee, T.A., Kamal, N.M., Poay, T.H. and Roslan, I., 2015. Notes on Morphological Characteristics of Eurycoma spp. And its status in peninsular Malaysia. REINWARDTIA, 14(2), pp. 259–263.
Lisdayanti, Hikmat, A. and Istomo., 2016. Komposisi Flora Dan Keragaman Tumbuhan Di Hutan Rawa Musiman, Rimbo Tujuh Danau Riau. Jurnal Penelitian Hutan dan Konservasi Alam, 3(1), pp. 15–28.
Mir, S.A., Mishra, A.K., Reshi, Z.A. and Sharma, M.P., 2015. Four newly recorded species of Dryopteridaceae from Kashmir valley, India. BIODIVERSITAS, 15(1), pp.6–11.
Mohamed, A.N., Vejayan, J. and Yusoff, M.M., 2015. Review on Eurycoma longifolia pharmacological and phytochemical properties. Journal of Applied Sciences, 15(6), pp. 831–844.
Nguyen, H.T., Uto, T., Nguyen, T.H., Li, G. and Shoyama, Y., 2017. Quassinoids from the Root of Eurycoma longifolia and Their Antiproliferative Activity on Human Cancer Cell Lines. Pharmacognosy Magazine, 13(51), pp.459–462.
Nooteboom, H.P., 1962. Simaroubaceae. In: van Steenis C.G.G.J. (Eds.), Flora Malesiana. Series 1, Vol. 6. (pp.193–226). Wolters Noordhoff, Groningen, the Netherlands.
Nursanti, Albayudi, and Nababan, M., 2018. Komposisi dan Struktur Tegakan Pohon pada Habitat Ungko Lengan Hitam (Hylobates agilis Cuvier, 1821) di Taman Nasional Berbak. Jurnal Silva Tropika, 2(3), pp. 46–51.
Nasution, A., Chikmawati, T., Walujo, E.B. and Zuhud, E.A.M., 2018. Ethnobotany of Mandailing Tribe in Batang Gadis National Park. The Journal of Tropical Life Science, 8(1), pp. 48 – 54.
Padua, L.S., Bunyapraphatsara, N. and Lemmens, R.H.M.J., 1999. Plant Resources of South-East Asia No. 12(1): Medicinal and poisonous plants 1. Backhuys Publisher, Leiden, Netherlands.
Puspitaningtyas, DM. and Wawangningrum, H., 2009. Eksplorasi Keanekaragaman Tumbuhan Di Kawasan Solok Sumatera Barat. Ekologia, 9(20), pp. 1–6.
Ragavan, P., Ravichandran, K., Mohan, P.M., Sxaena, A., Prasanth, R.S., Jayaraj, R.S.C. And Saravanan, S., 2015. Short communication: Notes on Excoecaria indica (Willd.) Muell-Arg, 1863 (Euphorbiaceae), from the Andaman and Nicobar islands, India; a data deficient species. BIODIVERSITAS, 16(1), pp. 22–26.
Rahayu, M., Susiarti, S. and Purwanto, Y., 2007. Kajian Pemanfaatan Tumbuhan Hutan Non Kayu oleh Masyarakat Lokal di Kawasan Konservasi PT. Wira Karya Sakti Sungai Tapa– Jambi. BIODIVERSITAS, 8(1), pp. 73–78.
Rehman, S.U., Choe, K. and Yoo, H.H., 2016. Review on a Traditional Herbal Medicine, Eurycoma longifolia Jack (Tongkat Ali): Its Traditional Uses, Chemistry, Evidence-Based Pharmacology and Toxicology. Molecules, 21(3), pp.331.
Silalahi, M, and Nisyawati, 2015. Etnobotani pasak bumi (Eurycoma longifolia) pada etnis Batak, Sumatera Utara Ethnobotany of pasak bumi (Eurycoma longifolia) on Batak ethnic, North Sumatera. Prosiding Seminar Nasional Masyarakat Biodiversitas Indonesia, 1(4), pp. 743–746.
Setyowati, F.M. and Wardah, 2007. Keanekaragaman Tumbuhan Obat Masyarakat Talang Mamak di Sekitar Taman Nasional Bukit Tigapuluh, Riau Diversity of medicinal plant by Talang Mamak tribe in surrounding of Bukit Tiga Puluh National Park, Riau. BIODIVERSITAS, 8(3), pp. 228–232.
Susanti, A.D., Wijayanto, N. and Hikmat, A., 2018. Keanekaragaman jenis tumbuhan obat di agroforestri repong damar krui, provinsi lampung. Media Konservasi, 23(2), pp. 162–168.
Surya, M.I. and Astuti, I.P., 2017. Keanekaragaman dan potensi tumbuhan di kawasan Hutan Lindung Gunung Pesagi, Lampung Barat Diversity and potential of floras in the Protected Forest area of Mount Pesagi, West Lampung. Prosiding Seminar Nasional Masyarakat Biodiversitas Indonesia, 3(2), pp. 211–215.
Wardah, 2005. Keanekaragaman jenis tumbuhan di kawasan hutan Krui, Taman Nasional Bukit Barisan Selatan, Lampung. Jurnal Teknologi Lingkungan, 6(3), pp. 477– 484.
Refbacks
There are currently no refbacks.