AKTIVITAS ANTIBAKTERI EKSTRAK KULTUR JAMUR ENDOFIT Fusarium sp. CSP-4 YANG DIISOLASI DARI Curcuma sumatrana Miq.
10.14203/beritabiologi.v19i1.3350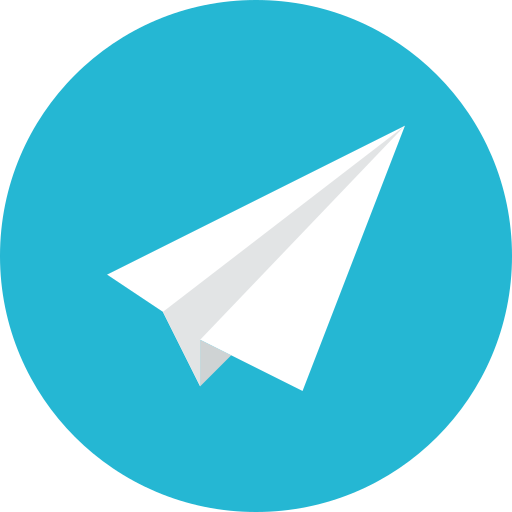 |
Abstract views:
503
|
PDF views:
388
Abstract
Endophytic fungus Fusarium sp. CSP-4 was isolated from the rhizome of Curcuma sumatrana Miq. The ethyl acetate extract of CSP-4 was fractionated by chromatographic column with silica as a stationary phase. The fractions were tested for antibacterial activity against S.aureus and E.coli by Thin Layer Chromatography (TLC)- bioautography. Determination of Minimum Inhibitory Concentration (MIC) was carried out by the microdilution method on a 96-microwell plate with the concentrations from 2 to 256 µg/ml. The results showed that fraction 15 and 11 were able to inhibit bacterial growth with the MIC values of 256 and> 256 μg / mL against S.aureus and>256 μg / mL against E.coli, respectively.The antibacterial activity of fractions 15 and 11 was weaker compared to the positive control of chloramphenicol with the MIC value of 4 µg/mL against S.aureus and E.coli. Based on the results obtained showed that the fractions of the methanol extract of endophytic fungus Fusarium sp. CSP-4 have weak antibacterial activity.
Keywords
Curcuma sumatrana Miq.,Fusarium sp. CSP-4, antibakteri, S.aureus, E.coli.
References
Agusta, A., 2006. Bioproduction of (+)-Epiepoxydon by the Endophytic Fungus Diaporthe sp. E Isolated from a Tea Plant. Berita Biologi, 8(3), pp. 209–214.
Ananda, K., Pavithra, N. and Sathish, L., 2012. Antimicrobial and Enzyme Activity of Endophytic Fungi Isolated from Tulsi. Journal of Pharmaceutical and Biomedical Science, 16(12), pp.1–6.
Ardiyani, M., Anggara, A. and Leong-Skornickova, J., 2011. Rediscovery of Curcuma sumatrana (Zingiberaceae) Endemic to West Sumatra. Blumea, 56, pp.6-9.
Campos, F.F., Junior, P.A.S., Romanha, A.J., Araujo, M.S.S., Siqueira, E.P., Resende, J.M., Alves, T.M.A., Filho, O.A.M., Santos, V.L., Rosa, C.A., Zani, C. L. and Cota, B.B., 2015. Bioactive Endophytic Fungi Isolated from Caesalpinia echinata Lam. (Brazilwood) and Identification of Beauvericin as a Tripanocidal Metabolite from Fusarium sp. Memorias do Instituto Oswaldo Cruz, pp.1–10.
Choma, I.M. and Grzelak, E. M., 2010. Bioautography Detection in Thin Layer Chromatography. Journal of Chromatography A, 1218(2011), pp.2684–2691.
Garcia, A., Rhoden, S.A., Bernardi, W.J., Orlandelli, R.C., Azevedo, J.L. and Pamphile, J.A., 2012. Anti-microbial Activity of Crude Extracts of Endophytic Fungi Isolated from Medicinal Plant Sapindus saponaria L. Journal Applied Pharmaceutical Science, 2(10), pp.35–40.
Kalyanasundaram, I., Nagamuthu, J. and Muthukumaraswamy, S., 2015. Antimicrobial Activity of Endophytic Fungi Isolated and Identified from Salt Marsh Plant in Vellar estuary. Journal Microbiology and Anti-microbials, 7(2), pp.13–20.
Kuete, V., 2010. Potential of Cameroonian Plants and Derived Products against Microbial Infections: A Review. Planta Medica, 76, pp.1479–1491.
Panawala L., 2017. Difference between Gram-positive and Gram-negative bacteria. http://pediaa.com/difference-between-gram positive and gram-negative bacteria.
Pradanti, A. A., 2016. Isolasi Metabolit Bioktif Antibakteri Ekstrak Etil Asetat Jamur Endofit CSP-4 dari Tumbuhan Curcuma sumatrana Miq. Skripsi. Sekolah Tinggi Teknologi Industri dan Farmasi. Bogor.
Praptiwi, Agusta, A., Jamal, Y., Fathoni, A. and Nurkanto, A., 2013. Antibacterial Activity of Bisanthraquinone (+)-1,1'-Bislunatin. Microbiology Indonesia, 7(4), pp.159–166.
Ratnaweera, P.B., Silva, E.D., Williams, D.E. and Andersen, R.J., 2015. Antimicrobial Activities of Endophytic Fungi Obtained from The Arid Zone Invasive Plant Opuntia dillenii and The Isolation of Equisetin from Endophytic Fusarium sp. BMC Complementary and Alternative Medicine, pp.15–220.
Subandi, H.M., 2012. Mikrobiologi Perkembangan, Kajian dan Pengamatan dalam Persfektif Islam. Penerbit PT. Remaja Rosdakarya. Bandung.
Supaphon, P., Phongpaichit, S., Rukachaisirikul, V. and Sakayaroj, J., 2013. Antimicrobial Potential of Endophytic Fungi Derived from Three Seagrass Species: Cymodocea serrulata, Halophila ovalis and Thalassia hemprichii. Plos One, 8(8), pp.e72520. doi:10.1371/journal pone.0072520.
Zhao, L., Zhou, L., Wang, J., Shan, T., Zhong, L., Liu, X. and Gao, X., 2010. Endophytic Fungi for Producting Bioactive Compounds Originally from Their Host Plants. In: A. Mendez-Vilaz. Ed. Current Research, Tehnology and Educaation Topics in Applied Microbiology and Microbial Technology. Formatex. pp.567–576.
Refbacks
There are currently no refbacks.