PARAMETER POPULASI IKAN BETOK (Anabas testudineus (BLOCH, 1792)) DI EKOSISTEM PAPARAN BANJIR SUNGAI MUSI, Lubuk Lampam
10.14203/beritabiologi.v18i1.3107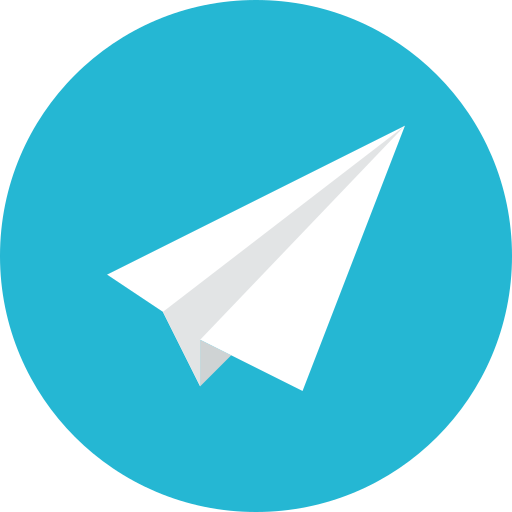 |
Abstract views:
983
|
PDF views:
1477
Abstract
Anabas testudineus Bloch, 1792 is economically important fish species found in Lubuk Lampam floodplains of Musi River. Fishing activities that take place throughout the year can affect reproduction patterns and recruitment (new additions) of fish. This study aims to evaluate several parameters of betok fish populations that can be used as input for fish resource management policies in floodplains of Musi river. A total of 3271 samples of betok fish caught by fishermen from March to November 2011 were collected to obtain data on fish length and weight. Growth parameters (L∞, K, Z dan M) were calculated using FiSAT II based on the length frequency distribution of fish. The values of L∞ and K were obtained at 204.75 mm and 0.24 / year respectively while the maximum age of fish was estimated to be 4.36 years. The total mortality (Z) and natural mortality (M) of betok fish is 0.99 / year and 0.42 / year, Fishing mortality (0.56/year). The exploitation rate (0.57) was slightly lower than the predicted value (Emax= 0.69) indicating that Anabas  testudineus was near fully exploited in the Lubuk Lampam floodplain ecosystem.
Keywords
Climbing perch, population parameters, Exploitation rate
References
Akbar, J., 2012. Ikan Betok: Budi Daya dan Peluang Bisnis. Penerbit Eja Publisher, Yogyakarta. P. 94.
Arifin, Z., 1978. Beberapa Aspek Tentang Penangkapan Ikan di Perairan Lubuk Lampam. Simposium Modernisasi Perikanan Rakyat. pp. 33.
Beverton, R. J. H. and Holt S. J. H., 1957. On the dynamics of exploited fish population. Fishery Investigations, Series II (London), 19, 1–533.
Biswas, S. P., 1993. Manual of Methods in Fish Biology. Delhi, South Asian Publisher. Pvt. Ltd. pp. 157.
Cushing, D. H., 1968. Fisheries Biology: A Study in Population Dynamics. Madison, University of Wisconsin Press. pp. 200.
Ernawati1, Y., Kamal. M. M dan Pellokila, N. A. Y., 2009. Biologi reproduksi ikan betok (Anabas testudineus Bloch, 1792) di rawa banjiran Sungai Mahakam, Kalimantan Timur Jurnal Iktiologi Indonesia, 9(2), pp.113–127.
Gaffar, A. K., Makmur, M. dan Nurdawati, S., 2005. Pemanfaatan Sumberdaya Perairan Umum bagi Perikanan. Prosiding Forum Perairan Umum I. Makalah Penunjang. Pusat Riset Perikanan Tangkap. Badan Riset Kelautan dan Perikanan, pp. 231–236.
Gulland, J. A., 1969. Manual of Methods for Fish Stock Assessment, Part 1. Fish Population Analysis. FAO Manuals in Fisheries Science (4), P. 154.
King, M., 2007. Fisheries Biology, Assessment and Management, Second Edition. Wiley Blackwell Publishing. Queensland. Australia.
Maidie. A., Sumoharjo., Asra. S.W., Ramadhan. M. dan Hidayanto, D.N., 2015. Pengembangan pembenihan ikan betok (Anabas testudineus) untuk skala rumah tangga. Media Akuakultur, 10 (1), pp. 31–37.
Mustafa, M. G. and de Graaf, G.,2008. Population parameters of important species in inland fisheries of Bangladesh. Asian Fisheries Science, 21, 147–158.
Mustakim, M., Sunarno, M. T. D., Affandi, R. dan Kamal, M. M., 2009. Pertumbuhan ikan betok (Anabas testudineus Bloch) di berbagai habitat di lingkungan Danau Melintang, Kalimantan Timur. Jurnal Penelitian Perikanan Indonesia, 15(2 ), pp. 113–121.
Nasution, S. H., 2009. Kajian Dinamika Populasi sebagai Dasar Pengelolaan Ikan bonto-bonti (Paratherina striata) Endemik di Danau Towuti, Sulawesi Selatan. Seminar Nasional Forum Perairan Umum Indonesia VI, Palembang 18 November 2009. Balai Riset Perikanan Perairan Umum, Palembang. MSP. pp. 35–44.
Nurdawat, S., Husnah dan Dharyati, E., 2005. Pemanfaatan Sumberdaya Perairan umum Bagi Perikanan. Prosiding Forum Perairan Umum I. Makalah Penunjang. Pusat Riset Perikanan Tangkap. Badan Riset Kelautan dan Perikanan. pp. 207–216.
Nurdawati, S., 2012. Size Distribution, Condition Factor and Food Habits of Climbing Perch (Anabas testudineus) in Floodplain of Musi River, South Sumatera in Gaffar et al (Ed). Proceeding International Conference On Indonesian Inland Waters III. pp 347–356.
Nurdawati dan Supriyadi., 2015. Pengaruh Pemanasan Global Terhadap Reproduksi Ikan Gabus (Channa striata) di Rawa Banjiran Sungai Musi in Isnansetyo, A. et al (ed). Prosiding Seminar Nasional Tahunan XII Hasil Penelitian Perikanan dan Kelautan Tahun 2015 Jilid I: Budidaya Perikanan.
Okogwu. O. I., 2011. Age, growth and mortality of Clarias gariepinus (Siluriformes: Clariidae) in the mid-cross river-floodplain ecosystem, Nigeria. Revista de biología tropical International Journal of Tropical Biology, 59 (4), 1707–1716.
Ondara. 1992. Pemanfaatan dan Pengelolaan Perikanan Perairan Umum Lebak Lebung. Prosiding Pengkajian Potensi dan Prospek Pengembangan Perairan Umum Sumatera Bagian Selatan Palembang. Pusat Pebelitian dan Pengembangan Perikanan. pp. 89–105.
Ondara dan Utomo, A. D., 1987. Pendugaan nilai hasil tangkapan lestari perikanan perairan lebak Lubuk Lampam. Bulletin Penelitian Perikanan Darat, 6 (1), pp. 126–20.
Parenti, L. R., Hadiaty, R. K. and Lumbantobing, D. N., 2014. Collection of freshwater and coastal fishes from Sulawesi Tenggara, Indonesia [Koleksi ikan-ikan air tawar dan pantai di Sulawesi Tenggara]. Jurnal Iktiologi Indonesia, 14(1), pp. 1–19.
Pauly, D., 1982. A method to estimate the stock-recruitment relationships of shrimps. Transactions of the American Fisheries Society, 111(1), pp. 13–20.
Pauly, D., 1983. Some simple methods for the assessment of tropical fish stocks. FAO Fisheries Technical Paper (234). pp. 52.
Pauly, D. and Munro, J.L., 1984. Once more on the comparison of growth in fish and invertebrates. ICLARM Fishbyte, 2, pp. 21.
Patterson, K., 1992. Fisheries for small pelagic species: an empirical approach to management targets. Reviews in Fish Biology and Fisheries, 2, pp. 321–338.
Prianto1, E., Kamal, M. M., Muchsin, I. dan Kartamihardja. E. S., 2014. Biologi reproduksi ikan betok (Anabas testudineus) di paparan banjir Lubuk Lampam, Kabupaten Ogan Komering Ilir. BAWAL, 6(3), pp. 137–146.
Rahman, A. K. A., 1989. Freshwater fishes of Bangladesh. Zoological Society of Bangladesh. Department of Zoology, University of Dhaka. p. 364.
Ricker, W. E., 1975. Computation and interpretation of biological statistics of fish populations. Bulletin of the Fisheries Research Board of Canada. 191, pp. 2–6.
Samuel., Adjie, S. dan Nasution, Z., 2002. Aspek lingkungan dan biologi ikan di Danau Arang-arang. Propins jambi. Jurnal Penelitian Perikanan Indonesia Edisi Sumber Daya dan Penangkapan, 8 (1) , pp. 3–13.
Sentosa. A. A. dan Satria, H., 2015. Kebiasaan makan beberapa jenis ikan yang tertangkap di Rawa Kaiza Sungai Kumbe Kabupaten Merauke, Papua. Limnotek, 22(1), pp. 32–41.
Sokheng, C., Chhea, C. K., Viravong, S., Bouakhamvongsa, K., Suntornratana, U., Yoorong, N., Tung, N.T., Bao,T.Q., Poulsen, A.F. and Jørgensen, J.V., 1999. Fish migrations and spawning habits in the Mekong mainstream: a survey using local knowledge (basin-wide). Assessment of Mekong fisheries: Fish Migrations and Spawning and the Impact of Water Management Project (AMFC). AMFP Report 2/99.
Vientiane, Lao, P.D.R.Taqwa, F.H., Nurdawati, S. dan Irawan, C., 2012. Kebiasaan makan ikan betok di rawa banjiran Desa Talang Paktimah, Kabupaten Muara Enim Sumatera Selatan. Jurnal Agria, 7 (2), pp. 170–174.
Utomo, A. D. and Hartoto D. I., 2008. Evaluation of Experimental Fishery Reserve System at Lubuk Lampam Floodplain, South Sumatra. In: Fisheries Ecology & Management of Lubuk Lampam floodplain Musi River, South Sumatera. Research Institute for Inland Waters Fisheries. pp 122–131.
Utomo, A. D. and Wijaya. D., 2008. Dynamics of fish production from lubuk lampam floodplain. In: Fisheries Ecology & Management of Lubuk Lampam Floodplain Musi River, South Sumatera. Research Institute for Inland Waters Fisheries, pp. 75–84.
Weatherley, A. H., 1972. Growth and Ecology of Fish Populations. London: Academic Press Inc.
Refbacks
There are currently no refbacks.