ETNOBOTANI DAMAR PADA ORANG RIMBA DI TAMAN NASIONAL BUKIT DUABELAS
10.14203/beritabiologi.v15i1.2863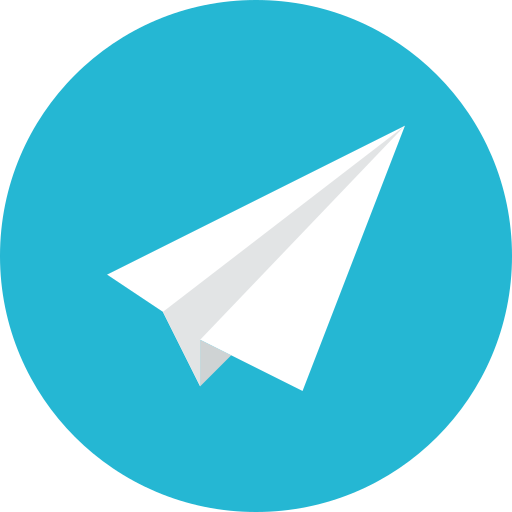 |
Abstract views:
632
|
PDF views:
628
Abstract
Orang Rimba have local knowledge about utilization of dammar in Bukit Duabelas National Park .The research was aimed to record the type of dammar and explore local knowledge Orang Rimba utilizing dammar. Data were collected through interviews, participant observation and documentation . Data analysed as qualitative descriptive. There were 15 plant species whose resin were used by Orang Rimba i.e Dipterocarpus baudii, Dipterocarpus hasseltii, Hopea mengarawan, Hopea dryobalanoides, Dacryodes rugosa., Santiria laevigata, Shorea bracteolata, Parashorea aptera, Canarium pilosum, Shorea retinoides, Shorea cf. singkawang, Santiria dacryodifolia, Shorea multiflora dan Sarong (Trigona spp). Dammar were used  as a fuel, medicine, adhesive material and traditional rituals. General use of dammar was for traditional Torch lighting (blebayon).
Keywords
blebayon, dammar, Orang Rimba
References
Andhika RR, B Hariyadi dan S Fachruddin. 2015. Etnobotani penghasil getah oleh Suku Anak Dalam di TNBD Kabupaten Sarolangun, Jambi. Jurnal Ilmu Pertanian Indonesia. 20(1) : 33-38.
Edriana E, E Dahlian dan ES Sumadiwangsa. 2004. Teknik pembuatan pernis dari damar untuk usaha kecil. Jurnal penelitian hasil hutan. (22) 4, 205-213.
Hariyadi B and T Ticktin. 2012. Uras: medicinal and ritual plants of Serampas, Jambi Indonesia. Jurnal etnhobotany research and applications. 10,133-149. Hariyadi B. 2013. Orang Serampas: Tradisi, Pengetahuan Lokal di Tengah Perubahan. 32-34 .Bogor: IPB Press.
Hill AF. 2006. Economic Botany. 7th Ed. 102. McGraw-Hill Publishing Company Limited, New Delhi. Lakerveld A. 2007. Pr ice Deter mination and Upgr ading Within the Damar Trade Chain. International Development Studies, Amsterdam [Thesis].
Langenheim JH. 2003. Plant Resins. 87-88.Timber Press, Portland Martin GJ. 1995. Ethnobotany. 46 Chapman and Hall.Mc Neely, London.
Mulyono N, CH Wijaya, D Fardiaz dan WS Rahayu. 2012. Identifikasi komponen kimia damar mata kucing (Shorea javanica) dengan metode pirolisis-GC/MS. Jurnal Natur Indonesia. (14) 2, 155-159.
Pattinama MJ.2009. Pengentasan Kemiskinan dengan Kearifan Lokal (Studi Kasus Di Pulau Buru – Maluku dan Surade-Jawa Barat). Jurnal Makara Sosial Humaniora. (13) 1, 1-12.
Rahayu M, S Susiarti dan Y Purwanto. 2007. Kajian pemanfaatan tumbuhan hutan non kayu oleh masyarakat lokal di kawasan konservasi PT. Wira Karya Sakti Sungai Tapa Jambi. Jurnal Biodiversitas. (8) 1, 73-78.
Sari RK. 2002. Isolasi dan identifikasi komponen bioaktif dari damar mata kucing (S.javanica K.&V.) Institut Pertanian Bogor, Bogor.) [Disertasi].
Sasmita K. 2009. Etnoekologi perladaangan orang rimba di Taman Nasional Bukit Dua Belas, Jambi. Universitas Gadjah Mada, Yogyakarta [Tesis].
Setyowati FM. 2003. Hubungan Keterikatan Masyarakat Kubu dengan Sumber Daya Tumbuh-Tumbuhan di Cagar Biosfer Bukit Duabelas, Jambi (ID). Jurnal Biodiversitas.4(1):47-54.
Sugiyono. 2011. Metode Penelitian Kuantitatif, Kualitatif, dan R & D. Alfabeta, Bandung. Susiarti S, FM Setyowati dan JJ Afriastini. 2011. Studi etnomedisinal masyarakat Melayu di Kabupaten Tanjung Jabung Barat, Jambi. 76-83 LIPI Press, Bogor.
Sutrian Y. 2011. Pengantar Anatomi Tumbuh-Tumbuhan tentang Sel dan Jaringan. 102-103 Rineka cipta, Jakarta.
Polosakan R dan S Susiarti. 2011. Studi Valuasi Hasil Hutan Bukan Kayu Berpotensi. Pusat Penelitian Biologi-LIPI, Bidang Botani, Bogor.
Primack RB, M Indrawan dan J Supriatna. 2012. Biologi Konservasi, edisi .ke-3. 88 Yayasan Obor Indonesia, Jakarta.
Purwanto Y. 2003. Metode Penelitian Etnobotani. Lab. Etnobotani, Puslitbang Biologi LIPI, Bogor.
Purwanto Y. 2011. Hasil Hutan Bukan Kayu: Terminologi dan Perannya Bagi Masyarakat di Sekitar Hutan. 53 Puslitbang Biologi LIPI, Bogor.
Walujo EB dan M Rahayu.2011. Studi Etnobotani Masyarakat Melayu di Sekitar Kawasan PT. Wirakarya Sakti, Propinsi Jambi. Laboratorium Etnobotani, Bidang Botani, Pusat Penelitian Biologi-LIPI,CSC-LIPI. Bogor.
Wardah. 2005. Keanekaragaman Jenis Tumbuhan di Kawasan Hutan Krui, Taman Nasional Bukit Barisan Selatan Lampung Barat. Jurnal Teknologi Lingkungan P3TL BPPT . (6) 3, 477-484.
Wijayanto N. 2002. Analisis strategis sistem pengelolaan repong damar di Pesisir Krui, Lampung. Jurnal Manajemen Hutan Tropika. (8) 1, 39-49.
Refbacks
There are currently no refbacks.