STUDI BIOMETRI BERDASARKAN MERISTIK DAN MORFOMETRIK IKAN GURAMI GALUR BASTAR DAN BLUESAFIR
10.14203/beritabiologi.v16i2.2758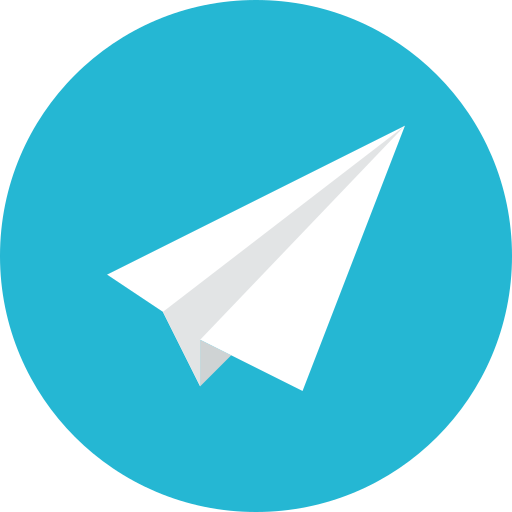 |
Abstract views:
1390
|
PDF views:
1467
Abstract
Identification of Gouramy is required to obtain phenotype characteristics information of the population for sustainable aquaculture  practices. In this study phenotype diversity of giant gouramy strain bastar and bluesafir was analyzed based on  meristic and morphometric measurement. Sample, are taken from 30 individuals of each population. The result showed that there were differences in colour patterns between the two populations, bastar population had yellowish brown body and red fins, whilst bluesafir population had brown blackish brown body and fins. The canonical function of truss morphometric analysis on 21 characteristics showed the measurement distribution of that both populations were in different quadrants. The intrapopulation similarity index showed that population of strain bluesafir had higher genetic similarity (80%) with interpopulation similarity index of 23.3%, while the intrapopulation similarity index of strain bastar was 76.7%.
Keywords
giant gouramy, bastar, bluesafir, meristic, morphometric, phenotype
References
Affandi, R. dan Tang, U.M., 2002. Fisiologi Hewan A ir, pp. 213. Unri Press.
Bagherian, A. and Rahmani, H., 2009. Morphological discrimination between two populations of shemaya Chalcalburnus chalciodes (Actinopterygii, Cyprinidae) using a truss network. Animal Biodiversity and Conservation, 32(1), pp. 1-8.
Brzesky, V.J. and Doyle, R.W., 1988. A morphometric criterion for sex discrimination in tilapia. In R.S.V. Pullin., T. Bhukaswan., K. Tonguthai. and J.L. Maclan. (Eds). The second ISTA, Bangkok, Thailand. ICLA RM conference Proceedings 15, pp. 439-444.
Cordova, C.A., Campos, G.R., Findley, L.T., Chon, J.M., Millan, L.E. and Romero, A.V., 2016. Morphometric and meristic characterization of the endemic Desert chub Gila eremica (Teleostei: Cyprinidae) and its related congeners in Sonora, Mexico. Revista Mexicana de Biodiversidad, 87, pp. 390-398.
Gjedrem, T., 2005. Selection and Breeding Program in Aquaculture, 364. Akvaforsk, As.Norway.
Gjedrem, T., Robinson, N. and Rye, M., 2012. The importance of selective breeding in aquaculture to meet future demands for animal protein: a review. A quaculture, 350(353), pp. 117-129.
Kottelat, M., Whitten, A.J., Kartika Sari. dan Wirjoadmodjo, S.,1993. Freshwater Fishes Of Western Indonesian and Sulawesi, pp. 221. Periplus, Jakarta.
Kusmini, I.I., Hadie., L.E. Hadie., W. dan Kristanto, A.H., 2000. Karakterisasi dalam karakter fenotip beberapa ras ikan Gurami (Osphronemus gouramy) yang berpotensi dalam budidaya dengan analisis truss morphometrik. Prosiding Simposium Nasional Pengelolaan Pemuliaan dan Plasma Nutfah. Bogor, pp. 614-620.
Nugroho, E., Satyani., D, Kalimah, S. dan Rusmaedi., 1993. Evaluasi potensi genetik dari beberapa ras Gurami.Bulletin Penelitian Perikanan Darat, 12(1), pp. 30-36.
Radona, D., Soelistyowati, D.T, Carman, O. dan Gustiano, R., 2016. Keragaman genotipe dan morfometrik ikan tengadak Barbonymus schwanenfeldii (Bleeker 1854) asal Sumatera, Jawa,dan Kalimantan. Jurnal Iktiologi Indonesia, 16(3), pp. 259-268.
Saanin, H., 1995. Taksonomi dan kunci identifikasi ikan, pp.508. Bogor, Bina Cipta.
Setijaningsih, L., Arifin, O.Z. dan Gustiano, R., 2007. Karakterisasi tiga strain ikan Gurami (Osphronemus gouramy lac.) berdasarkan metode truss morfometrik. Jurnal Iktiologi Indonesia, 7(1), pp. 23-30.
Soewardi, K., 1995. Karakterisasi populasi ikan Gurami Osphronemus goramy dengan metode biokimia. Jurnal ilmu Ilmu Perairan dan Perikanan Indonesia, 3(2), pp. 23-31.
Strauss, R.E. and Bookstein, F.L., 1982. The truss: body form reconstruction in morphometrics. Syst. Zoology, 31,pp. 113-135.
Sudarto, 1989. Porselin, Bluesafir dan Paris yang bertelur. Warta Penelitian dan Pengembangan Pertanian, 11(2), pp.1-2.
Tave, D., 1993. Genetic for Fish Hatchery Managers, pp. 415.Kluwer Academic Publishers. Netherland.
Turan, C., Erguden, D., Gurlek, M., Basusta, N. and Turan, F., 2004. Morphometric structuring of the anchovy Engraulis encrasicolus L. in the Black, Aegean and northeastern Mediterranean Seas. Turkish Journal of Veterinary & Animal Sciences. 28, pp. 865-871.
Turan, C., 1999. A note on the examination of morphometric differentiation among fish population: the truss system. Journal of Zoology, 23(3), pp. 259-263.
Ujjania, N.C. and Kohli, M.P.S., 2011. Landmark based morphometric analysis for selected species of Indian major carp Catla catla (Ham 1822). A griculture and Veterinary Science, 1(1), pp. 64-74.
Widyastuti, Y., 2011. Efektifitas sistem resirkulasi air pada pendederan ikan Gurami Osphronemus gouramy secara intensif. Prosiding Seminar Nasional Perikanan Indonesia. STP Jakarta, pp. 345-351.
Refbacks
There are currently no refbacks.