OXYGEN CONSUMPTION OF ROCK BREAM Oplegnathus fasciatus IN DIFFERENT SALINITY LEVELS AND TEMPERATURE DEGREES [Konsumsi oksigen Ikan Rock Bream Oplegnathus fasciatus pada tingkat salinitas dan suhu yang berbeda]
10.14203/beritabiologi.v15i2.2303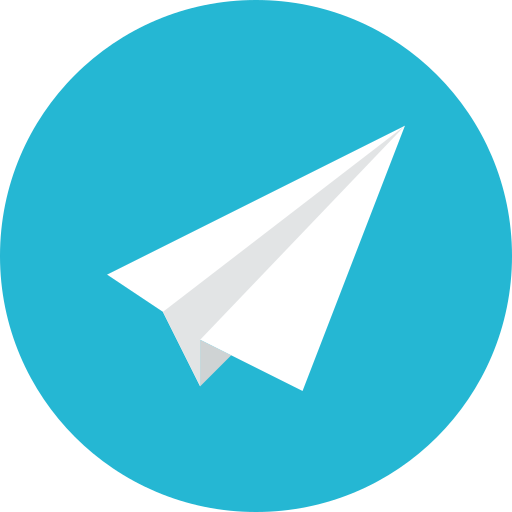 |
Abstract views:
1120
|
PDF views:
924
Abstract
Rock bream Oplegnathus fasciatus is one of marine fish species with high commercial value in the region of East Asia. However, studies on the metabolism related to environmental factors for this species is still lacking. This study was therefore aimed to assess the effects of salinity and temperature on oxygen consumption (OC) of rock bream (TL: 26.9±0.6 cm, BW: 477.3±61.9 g) was observed by using respiratory chamber to understand the optimal salinity and temperature for culture of rock bream. Research was conducted in Pukyong National University, Busan, South Korea. Four experimental groups were conducted to measure oxygen consumption (OC) according to salinity (35, 25, 15, and 35?5 psu) and temperature changes (15?20?25oC). The results showed that low salinity exposures tend to decrease OC of rock bream (87.1, 78.3, 66.3, and 58.5 mg O2/kg/h at 35, 25, 15, and 5 psu, respectively). Meanwhile, the oxygen consumption of rock bream increased with increasing water temperatures (35 psu: 64.7, 104.0, and 175.9 mg O2/kg/h at 15, 20, and 25oC, respectively; 25 psu: 45.8, 101.7, and 185.9 mg O2/kg/h at 15, 20, and 25oC, respectively; 15 psu: 29.8, 103.3, and 155.5 mg O2/kg/h at 15, 20, and 25oC, respectively).
Keywords
Rock bream, Oplegnathus fasciatus, Salinity, Temperature, Oxygen consumption.
References
Beamish FWH and PS Mookherjii. 1964. Respiration of fishes with special emphasis on standard oxygen consumption. II. Influence of weight and temperature on respiration of goldfish, Carassius auratus L. Canadian Journal of Zoology 42, 161-175.
Biswas A, I Kazushige and K Takii. 2010. Feeding interval and photoperiod influence the growth performance of striped knifejaw, Oplegnathus fasciatus. Aquaculture Research 41, 517-523.
Bjornsson B and SR Olafsdottir. 2006. Effects of water quality and stocking density on growth performance of juvenile cod (Gadus morhua L.). ICES Journal of Marine Science 63, 326-334.
Byun SG, MH Jeong, JH Lee, BI Lee, HD Ku, SU Park, YC Kim and YJ Chang. 2008. Diel rhythm of oxygen con-sumption of the starry flounder Platichthys stellatus by water temperature. Journal of the Korean Fisheries Socie-ty 41, 113-118.
Chang YJ, MH Jeong, BH Min, WH Neill and LP Fontaine. 2005. Effect of photoperiod, temperature, and fish size on oxygen consumption in the black porgy Acanthopagrus schlegeli. Journal of Fisheries Science and Technology 8, 142-150.
Das T, AK Pal, SK Chakraborty, SM Manush, NP Sahu and SC Mukherjee. 2005. Thermal tolerance, growth and oxygen consumption of Labeo rohita fry (Hamilton, 1822) acclimated to four temperatures. Journal of Thermal Biology 30, 378-383.
Franklin CE, IA Johnston, T Crockford and C Kamunde. 1995. Scaling of oxygen consumption of Lake Magadi tilapia, a fish living at 37°C. Journal of Fish Biology 46, 829-834.
Gardner JA and G King. 1922. Respiratory exchange in fresh-water fish, further comparison of goldfish and trout. Bio-chemical Journal 16, 729-735.
Gibson RN. 1973. Tidal and circadian activity rhythms in juvenile plaice, Pleuronectes platessa. Marine Biology 22, 379-386.
Iwama GK, A Takemura and K Takano. 1997. Oxygen con-sumption rates of tilapia in freshwater, seawater, and hypersaline seawater. Journal of Fish Biology 51, 886-894.
Jeong MH, YS Kim, BH Min and YJ Chang. 2007. Effect of fish number in respiratory chamber on routine oxygen consumption of black porgy Acanthopagrus schlegeli reared in seawater or freshwater. Journal of Aquaculture 20, 121-126.
Kim IN, YJ Chang and JY Kwon. 1995. Pattern of oxygen consumption in six species of marine fish. Journal of the Korean Fisheries Society 28, 373-381.
Lim HK, MH Jeong, HK Han, JH Lee and YJ Chang. 2004. Oxygen consumption of hybrid stripped bass (Morone chrysops ? × M. saxatilis ?) exposed to different temper-ature, salinity and photoperiod. Journal of Aquaculture 17, 258-261.
Lipton DW and DH Kim. 2009. Accounting for economic risk and uncertainty in offshore aquaculture: a case study of Korean rock bream production. Bulletin of National Fish-eries Research and Development Agency (Korea) 29, 93-102.
Marais JFK. 1978. Routine oxygen consumption of Mugil cephalus, Liza dumerili and L. richardsoni at different temperatures and salinities. Marine Biology 50, 9-16.
Miller SA, J Eric and T Bosakowski. 1995. Performance and oxygen consumption of rainbow trout reared at two densi-ties in raceways with oxygen supplementation. Progres-sive Fish-Culturist 57, 206-212.
Morgan JD and GK Iwama. 1991. Effects of salinity on growth, metabolism, and ion regulation in juvenile rain-bow and steelhead trout (Oncorhynchus mykiss) and fall chinook salmon (Oncorhynchus tshawytscha). Journal of Fisheries and Aquatic Science 48, 2083-2094.
Muller K. 1978. Locomotor activity of fish and environmental oscillations. In: Rhythmic activity of fishes Thorpe JE (ed.) 1-29. London: Academic Press.
Oh SY, CH Noh, RS Kang and JG Myoung. 2006. Effect of water temperature and photoperiod on the oxygen con-sumption rate of fasted juvenile parrot fish, Oplegnathus fasciatus. Ocean and Polar Research 28, 407-413.
Oh SY, HS Park and CK Kim. 2010. Effect of water tempera-ture and photoperiod on the oxygen consumption rate of juvenile Pacific cod, Gadus macrocephalus. Ocean and Polar Research 32, 229-236.
Requena A, J Fernandez-Borras and J Planas. 1997. The ef-fects of a temperature rise on oxygen consumption and energy budget in gilthead seabream. Aquaculture Interna-tional 5, 415-426.
Tsuzuki MY, CA Strussmann and F Takashima. 2008. Effect of salinity on the oxygen consumption of larvae of the silversides Odontesthes hatcheri and O. bonariensis (Osteichthyes, Atherinopsidae). Brazilian Archives of Biology and Technology 51, 563-567.
Wares WD and R Igram. 1979. Oxygen consumption in the fathead minnow (Pimephales promelas Rafinesque), effects of weight, temperature, group size, oxygen level, and opercular movement rate as a function of tempera-ture. Comparative Biochemistry and Physiology 62, 351-356.
Refbacks
There are currently no refbacks.