PENGELOLAAN AIR, BAHAN ORGANIK DAN VARIETAS ADAPTIF UNTUK MENINGKATKAN HASIL PADI DI LAHAN RAWA PASANG SURUT
10.14203/beritabiologi.v16i1.2268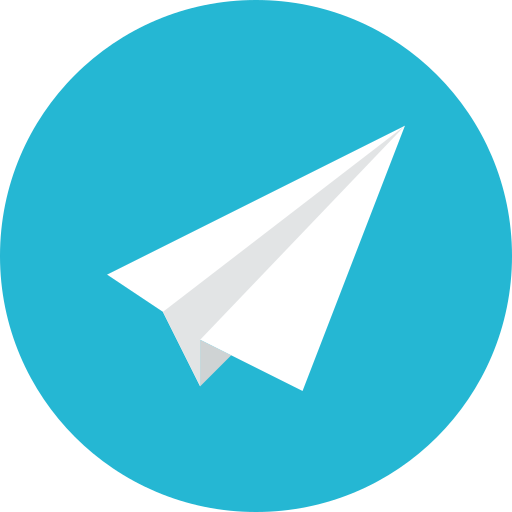 |
Abstract views:
336
|
PDF views:
317
Abstract
Iron toxicity is a factor causing low rice yield on tidal swamp land (TSL).Soil quality improvement by using water management, organic matter and introducing adaptable varietywere some options to increaseits productivity in the soils. Field experiment was conducted to  evaluate effects of applying water management, organic matter and adaptable variety to increase its productivity on a TSL of KP Belandean, Barito Kuala District of South Kalimantan, during dry season of 2010. The research was arranged in a split-split-plot design with three  replicates. The main plots were two water management, i.e: P0 = without water management (control) and P1= intermittent water management, while sub plots were three organic matter application, i.e: B0 = without organic matter application (control), B1 = straw  compost 3 t/ha, B2 = manure 2 t/ha, and sub sub plots were five rice varieties, i.e. V1 = Mekongga, V2 = Inpari 1, V3 = Ciherang, V4 = Silugonggo and V5 = Margasari. The result showed that there was interaction between water management and variety tested on rice yield in TSL. The highest yield was reached by Inpari 1 variety which treatment intermitten water management, with  yield i.e. 5.390 t/ ha.Silugonggo and Ciherang was not suitable to cultivate on TSL. The implication of this research was variety recomendation on a tidal swamp land, i.e. Inpari 1 variety and intermitten water management. 
Keywords
TSL, rice variety, organic matter
References
Alihamsyah T dan I Noor. 2003. Lahan Rawa Pasang Surut Pendukung Ketahanan Pangan dan Sumber Pertumbuhan Agribisnis, 53. Balai Penelitian Pertanian Lahan Rawa, Pusat Penelitian dan Pengembangan Tanah dan Agroklimat, Badan Penelitian dan Pengembangan Pertanian.
Annisa W, BH Purwanto dan D Shiddieq. 2011. Pengaruh Pemberian Jerami Padi dan Purun Tikus pada Berbagai Tingkat Dekomposisi terhadap KonsentrasiBesi di Tanah Sulfat Masam. Jurnal Tanah dan Iklim, Edisi Khusus, 25-32.
Audebert A And KL Sahrawat. 2000. Mechanisms for Iron Toxicity Tolerance in Lowland Rice. Journal of Plant Nutrition 23, 1877-1885.
Becker M and F Asch. 2005. Iron Toxicity in Rice Conditions and Management Conceps. Journal of Plant Nutrition and Soil Science 168(4), 558-573.
BPS. 2015. Badan Pusat Statistik. www.bps.go.id (Diunduh 23 Februari 2017).
Fageria NK, AB Santos, MPB Filho and CM Guimaraes. 2008. Iron Toxicity in Lowland Rice. Journal of Plant Nutrition 31, 1676-1697.
Hairmansis A, Supartopo, B Kustianto, Suwarno dan H Pane. 2012. Perakitan dan Pengembangan Varietas Unggul Baru Padi Toleran Rendaman Air Inpara 4 dan Inpara 5 untuk Daerah Rawan Banjir. Jurnal Penelitian dan Pengembangan Pertanian 31, 1,1-7.
IRRI. 1996. Standar Evaluation System for Rice, 49. International Rice Research Institute, Manila Philippines.
Khairullah I, R Wardah, A Jumberi dan SSulaiman. 2005. Mekanisme Toleransi Keracunan Besi pada Varietas Lokal Padi (Oryza sativa L.) Pasang Surut di Kalimantan Selatan. Agroscientiae 47, 38-50.
Khairullah I, L Indrayati, A Hairani dan A Susilawati. 2011. Pengaruh Waktu Tanam dan Tata Air untuk Mengendalikan Keracunan Besi pada Tanaman Padi di Lahan Rawa Pasang Surut Sulfat Masam Potensial Tipe B. Jurnal Tanah dan Iklim, Edisi Khusus,13-23.
Majerus V, P Bertin and S Lutts. 2007. Effect of Iron Toxicity on Osmotic Potential, Osmolytes and Polyamines Concentrations in The African Rice (Oryza plaberrima Steud.). Plant Science 173, 96-105.
Ningsih DN dan K Nafisah. 2012. Penggunaan Pupuk Organik untuk Mengatasi Keracunan Besi di Lahan Pasang Surut Kalimantan Selatan, Prosiding Seminar Nasional: Kedaulatan Pangan dan Energi, Madura, Juni 2012. Faperta Universitas Trunojoyo.
Ningsih DN dan K Nafisah. 2013. Preferensi Konsumen terhadap Padi Inpara dan Penampilan Pertumbuhan di Lahan Rawa Kabupaten Barito Kuala, 172-177. Seminar Nasional Menggagas Kebangkitan Komoditas Unggulan Lokal Pertanian dan Kelautan. Madura, Juni 2013. Nama penyunting, 1-9. Faperta Universitas Trunojoyo.
Sahrawat KL 2000. Elemental Composition of The Rice Plant as Affected by Iron Toxicity under Field Conditions. Communications in Soil Science Plant Analysis, 31, 2819-2827.
Saragih, I Ar-Riza dan N Fauziah. 2001. Pengelolaan Lahan dan Hara untuk Budidaya Palawija di Lahan Rawa Pasang Surut. Dalam: Pengelolaan Tanah dan Air di Lahan Pasang Surut.Ar-Riza, I., T. Alihamsyah dan M. Sarwani (eds), 65-81.Monograf Balai Penelitian Tanaman Pangan Lahan Rawa Banjarbaru.
Suprihatno B, AA Daradjat, Satoto dan Baehaki. 2010. Deskripsi Varietas Padi, 113. Balai Besar Penelitian tanaman Padi, Sukamandi.
Virmani SS. 1977. Varietal Tolerance of Rice to Iron Toxicity in Liberia. International Rice Research News 2, 1, 4-5.
Widjaja-Adhi IPG, DA Suriadikarta, MT Sutriadi, IGM Subiksa dan IW Suastika. 2000. Pengelolaan, Pemanfaatan dan Pengembangan Lahan Rawa. Dalam: A. Adimihardja, L.I. Amien, F. Agus dan D. Jaenuddin (penyunting). Sumberdaya Lahan Indonesia dan Pengelolaan. Pusat Penelitian Tanah dan Agroklimat. Bogor.
Refbacks
There are currently no refbacks.