SKRINING BEBERAPA JAMUR ENDOFIT TUMBUHAN DARI PULAU ENGGANO, BENGKULU SEBAGAI ANTIBAKTERI DAN ANTIOKSIDAN
10.14203/beritabiologi.v15i3.2259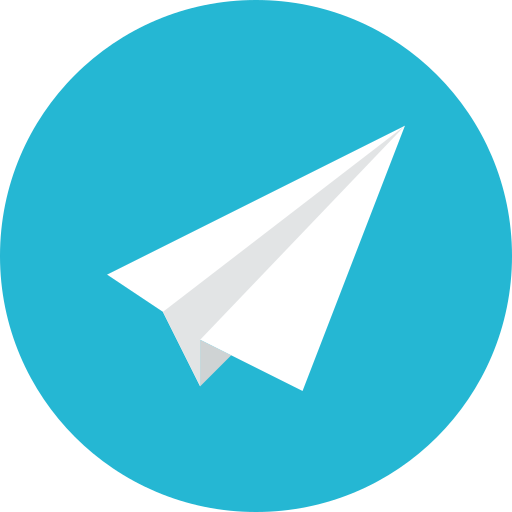 |
Abstract views:
1035
|
PDF views:
983
Abstract
Fungal endophytes have been known as sources for bioactives with high chemical structure variability. This study aimed to screen extracts of some endophytic fungi associated with plants from Enggano Island as antioxidant and antibacterial using thin layer chromatography (TLC) bioautography method. Antibacterial ativity was performed against Escherichia coli and Staphylococcus aureus. Seventeen out of 22 extracts showed growth inhibition activity against both bacteria, while 16 extracts were active as DPPH free radical scavenging agents. Further determination on IC50 value of four prominent extracts revealed that fungal endophytes AK3018-1, FC-1, KC-4, and SO-3 have IC50 value of 85, 84, 704, and 347 ?g/ml, respectively in DPPH radical scavenging method. Extracts of fungal endophytes CR-3, CS-2, and SM-2 showed prominent antibacterial activity among other extracts, indicated by wide clear white zone around the spot. Further evaluation on minimum inhibitory concentration (MIC) of those three extracts by microdilution method showed that CR-3, CS-2, and SM-2 have MICs value of 512, >512, and 64µg/ml, respectively against S. aureus.Fungal endophytes AK3018-1, FC-1, KC-4, SO-3, CR-3, CS-2, and SM-2 were respectively isolated from Dioscorea bulbifera tuber, Fibraurea chloroleuca twig, Knema cinerea twig, Smilax odoratissima stem, Cryptocarya sp. twig, Calophyllum soulattri twig, and Smilaxmacrophylla stem.
Keywords
Endophytic fungi, Enggano, antibacterial, antioxidant.
References
Ahmed M, M Hussain, MK Dhar and S Kaul. 2012. Isolation of Microbial Endophytes from some Ethnomedicinal Plants of Jammu and Kashmir. Journal of Natural Productand Plant Resources 2(2), 215-220.
BoddyL and GS Griffith. 1989. Role of Endophytes and Latent Invasion in the Development of Decay Communities in Sapwood of Angiospermous Trees. Sydowia 41, 41-73.
Dayle ES, NO Polans, DS Paul and RD Melvin. 2001. Angiosperm DNA Contamination by Endophytic Fungi: Detection and Methods of Avoidance. Plant Molecular Biology Report 19, 249-260.
Dewanjee S, M Gangopadhyay, N Bhattacharya, R Khanra and TK Dua. 2015. Bioautography and Its Scope in the Field of Natural Product Chemistry. Journal of Pharmaceutical Analysis 5(2),75-84.
EllisMB. 1971. Dematiaceous Hypomycetes, 30. Common-wealth Mycology Institute, Kew, Surrey, England.
Kaul S, S Gupta, M Ahmed and MK Dhar. 2012. Endophytic Fungi from Medicinal Plants: ATreasure Hunt for Bioactive Metabolites. Phytochemistry Reviews 11, 487-505.
Kuete V, RB Teponno, AT Mbaveng, LA Tapondjou, JJM Meyer, L Barboni and N Lall. 2012. Antibacterial Activities of the Extracts, Fractions and Compounds from Dioscorea Bulbifera. BMC Complementary and Alternative Medicine 12(228), 1-8.
Liu X, M Dong, X Chen, M Jiang, X Lv and J Zhou. 2008. Antimicrobial Activity of an Endophytic Xylaria sp. YX-28 and Identification of Its Antimicrobial Compound 7-amino-4-methylcoumarin. Applied Microbiology and Biotechnology 78(2), 241-247.
Ou SH. 1985. Rice Diseases, 380. 2nd ed. Commonwealth Mycological Institute. Kew, England.
PEH BKSDA Bengkulu. 2011. Profil Kawasan Konservasi Enggano, 58. BKSDA Bengkulu & enggano-conservation. Bengkulu.
Petrini O. 1986.Taxonomy of Endophytic Fungi of Aerial Plant Tissues.In:Microbiology of the phyllosphere. NJ Fokkemaand J van den Heuvel (Eds),175-187. Cambridge University Press, England.
Praptiwi, M Ilyas, A Fathoni, D Wulansari and A Agusta. 2015. Antibacterial Screening of the Culture of Endophytic Fungal Extracts Isolated from Cinnamon Stick (Cinnamomum burmanii [Nees & T.Nees] Blume). Jurnal Teknologi Indonesia 38 (1), 33-41.
Prihatiningtias W, SM Widyastuti, dan S Wahyuono. 2005. Aktivitas Antibakteri Fungi Endofit Thievalia polygonoperda, Isolat dari Tumbuhan Akar Kuning (Fibraurea chloroleuca Miers).Majalah obat tradisional 12(41), 1-7.
Raju DC and TD Victoria.2015. Isolation, Characterization and Antibacterial Activity of Endophytic Fungi from Calophyllum inophyllum L. Der Pharma Chemica7(7), 250-254.
Ramasamy K, SM Lim, H Abu Bakar, N Ismail, MS Ismail, MF Ali, JFF Weber, ALJ Cole. 2010. Antimicroobial and Cytotoxic Activities of Malaysian Endophytes. Phytotherapy Research 24, 640-643.
Saleem M, M Nazir, MS Ali, H Hussain, YS Lee, N Riaz, and A Jabbar. 2010. Antimicrobial Natural Products: An Update on Future Antibiotic Drug Candidates. Natural product reports 27, 238-254.
Strobel GA. 2003. Endophytes as Source of Bioactive Products. Microbes and Infections 5, 535-544.
Strobel GA and B Daisy. 2003. Endophytes are Sources of Bioactive Products. Microbes and Infections 5, 535-544.
Sun ZH, FH Liang, W Wu, YC Chen, QL Pan, HH Li, W Ye, HX Liu, SN Li, GH Tan, and WM Zhang. 2015.
Guignardones P-S, New Meroterpenoids from the Endophytic Fungus Guignardia mangiferae A348 Derived from the Medicinal Plant Smilax glabra. Molecules 20, 22900-22907.
TanRX and WX Zou. 2001. Endophytes: A Rich Source of Functional Metabolites. Natural Product Reports 18, 448-459.
Wang J, YD Yue, F Tang, and J Sun. 2012. TLC Screening for Antioxidant Activity of Extracts from Fifteen Bamboo Species and Identification of Antioxidant Flavone Glycosides from Leaves of Bambusa textilis McClure. Molecules 17, 12297-12311.
Wang Y and CC Dai. 2011. Endophytes: APotential Resources for Biosynthesis, Biotransformation, and Biodegradation. Annals of Microbiology 61, 207-215.
Refbacks
There are currently no refbacks.