KAJIAN ETNOBOTANI PERUBAHAN FUNGSI LAHAN, SOSIAL DAN INISIATIF KONSERVASI MASYARAKAT PULAU ENGGANO
10.14203/beritabiologi.v16i3.2241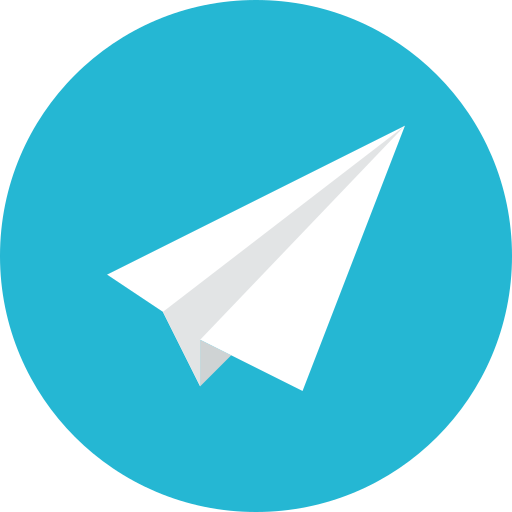 |
Abstract views:
443
|
PDF views:
462
Abstract
This research aims to see the land use change within ethnobotanical perspective. According to observation, interview, and Participatory Rural Appraisal (PRA) it was known that land in Enggano Island have been changed, even the sacred forest transformed, into kebun/garden and ladang/field. The changes of land use was related with demography, economic, and socio-cultural changes in society. Social change affected the species that were planted by the community. The species with a high economic value and a quick harvest and did not need extra treatment planted by local people to replace the previous plants. The other impact that arises is the exixtence of local initiative to restore areas that should functioned as a forest.
Keywords
forest, garden, agriculture, land use change, social-culture.
References
Anonim., 2014. Kecamatan Enggano dalam Angka 2014, Badan Pusat Statistik Kabupaten Bengkulu Utara.
Atran S., 1998. Folk Biology and the Anthropology of Science: cognitive universals and cultural particulars. Brain and Behavioral Sciences, 21, pp. 547–69.
Balick M.J. and Cox P.A., 1996. People, Plant, and Culture: the Science of Ethnobotany. Scientific American Library. New York. USA.
Bibi, T., Ahmad, M., Tareen, R.B., Tareen, N.M., Jabeen, R., Rehman, S., Sultana, S., Zafar, M. and Yaseen G., 2014. Ethnobotany of medicinal plants in district Mastung of Balochistan province-Pakistan. A Journal of Ethnopharmacology, 157, pp. 79–89.
Brookfield, H. and Padoch C., 1994. Appreciating Agrodiversity: A look at the dynamism and diversi-ty of indigenous farming practices. Environment, 36, pp. 6-48.
Cohen, M.N., 1989. Health and The Rise of Civilization. New Haven, CT, Yale University Press.
Ellen, R.F., 1986. Ethnobiology, cognition and the structure of prehension: Some general theoretical notes. Journal of Ethnobiology, 6, pp. 83-98.
Forman, R.T.T., 1995a. Land Mosaics: The Ecology of Landscapes and Regions. Cambridge University Press, Cambridge, UK.
Forman, R.T.T., 1995b. Some general principles of landscape and regional ecology. Landscape Ecology, 10, pp. 133–142.
Haenn, N. and Casagrande, D.G., 2007. Citizens, experts, and anthropologist: Finding paths in environmental policy". Human Organization 66, pp. 99-102.
Hariyadi, B. and Ticktin, T., 2012. Uras: Medicinal and Ritual Plants of Serampas, Jambi Indonesia. Ethnobotany Research & Applications, 10, pp. 1 33-149.
Hernández, C.R., Koedam, N., Luna, A.R., Troell, M. and Dahdouh-Guebas, F., 2005. Remote sensing and ethnobotanical assessment of the mangrove forest changes in the Navachiste-San Ignacio-Macapule lagoon complex, Sinaloa, Mexico. Ecology and Society 10, pp.16.
GATRA, Edisi : 2 September 1995 ( No. 42/I )
Ji, H., Shengji, P. and Chunlin, L., 2004. An ethnobotanical study of medicinal plants used by the lisu people in Nujiang, Northwest Yunnan, China. Economic Botany, 58, pp. S253–S264.
Kappelle, M dan Juárez M.E., 2006. Land Use, Ethnobotany and Conservation in Costa Rican Montane Oak Forests. Dalam: Ecology and Conservation of Neo-tropical Montane Oak Forests. Kapelle (Editor), pp. 393-406. Ecological Studies, 185.
Modigliani, E., 1894. L'Isola Delle Donna: Viagio ad Engano. Milano, Ulrico Hoepli.
Puri, R.K., 2001. The Bulungan Ethnobiology Handbook. CI-FOR, Bogor.
Russell, S.J., Djoeroemana, S., Maan, J. and Pandanga, P., 2007. Rural livelihoods and burning practices in savanna landscapes of Nusa Tenggara Timur, eastern Indonesia. Human Ecology, 35, pp. 345-359.
Shengji, P., Hamilton, A.C., Lixin, Y., Huyin, H., Zhiwei, Y., Fu, G. and Quangxin, Z., 2010. Conservation and development through medicinal plants: A case study from Ludian (Northwest Yunnan, China) and presen-tation of a general model. Biodiversity and Conservation 19, pp. 2619–2636.
Shoreman, E.E. and Haenn, N., 2009. Regulation, Conservation, and Collaboration: Ecological anthropology in the Mississippi Delta. Human Ecology, 37, pp. 95-107.
Smith, K.G.V., 1986. A Manual of Forensic of Entomology. The Trustees of the British Museum, London.
Soedjito, H and Sukara, E., 2006. Mengilmiahkan Pengetahuan Tradisional: Sumber Ilmu Masa Depan Indonesia. Dalam: Kearifan Tradisional Cagar Biosfer di Indonesia. Prosiding Piagam MAB 2005 untuk Peneliti Muda dan Praktisi Lingkungan di Indonesia. Jakarta, Lembaga Ilmu Pengetahuan Indonesia dan Komite Nasional Man and the Biosphere.
Tipa, G. and Welch R., 2006. Comanagement of natural resources: Issues of definition from an indegenous perspective. The Journal of Applaied Behavioral Science, 42, pp. 373-391.
Zonneveld, I.E., 1995. Land Ecology: an Introduction to Lanscape Ecology as a Base for Land Evaluation, Land Management and Conservation. Amsterdam, SPB Academic Publishing.
Refbacks
There are currently no refbacks.