KERAGAMAN AKTINOMISETES ASAL SERASAH, SEDIMEN, DAN TANAH PULAU ENGGANO, BENGKULU
10.14203/beritabiologi.v15i3.2238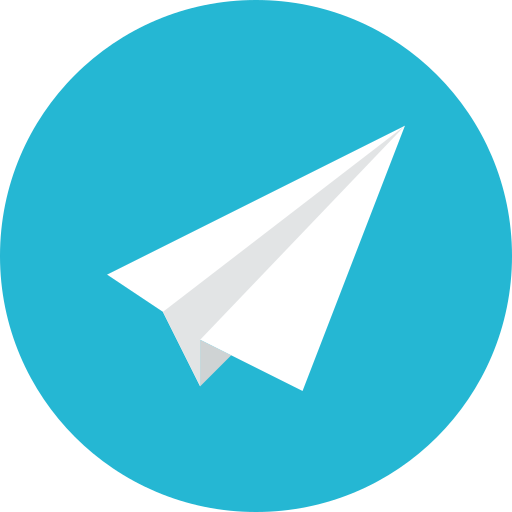 |
Abstract views:
448
|
PDF views:
492
Abstract
A total of 344 isolates of actinomycetes were isolated from leaf litter and soil samples collected from four locations of Enggano Island, Bengkulu. eighty eight isolates were selected using morphological characteristics and identified using 16S rRNA gene sequence analysis. Three families (Micromonosporacea, Streptomycetaceae, and Streptosporangiaceae) and eight genera were found from these samples. Approximately 80% of these strains belonged to Streptomyces group and 20% of isolates were similar to rare actinomycetes. Based on homology search (BLAST) and phylogenetic tree analysis, isolates of rare actinomycetes (EgA15, EgA30, EgA85, EgA386, EgA236, EgA243, EgA335, EgA112, EgA41,EgA312, EgA314) were identified as Kitasatosporia paracochleata (100%), Kitasatospora azatica (99%), Kitasatospora griseola (99%), Sphaerisporangium album (99%), Actinoplanes nipponensis (99%), Pseudosporangium ferrugineum (99%), Nonomuraea rosela (99%), Nonomuraea guangzhouensis (98%), Micromonospora chaiyaphumensis (99%),Micromonospora chaiyaphumensis (99%), and Couchioplanes caeruleus (99%) respectively.
Keywords
Actinomycetes, SDS-YE method, RC method, Streptomyces, rare actinomycetes.
References
Ara I, HA Wathnani and T Kudo. 2013. Population, Morphological and Chemotaxonomical Characterization of Diverse Rare Actinomycetes in the Mangrove and Medicinal Plant Rhizosphere. African Jurnal of Microbiology Research 7(16), 1480–1488.
Correa, A Quintana, C Duque, C Suarez, MX Rodríguez and JM Barea. 2010. Evaluation of Actinomycetes Strain for Key Traits Related with Plant Promotion and Mycorrhiza helping activities. Applied Soil Ecology 45, 209-217.
Cuesta, G, RC Fuente, M Abad and F Fornes. 2012. Isolation and Identification of Actinomycetes from a Compost-Amended Soil with Potential as Biocontrol Agents. Journal of Environmental Management 95, 280–284.
Gangwar M, S Dogra, UP Gupta and RN Kharwar. 2014. Diversity and Biopotential of Endophytic Actinomycetes from Three Medicinal Plants in India. African Jurnal of Microbiology 8(2), 184–191.
Gao X, Y Lu, Y Xing, Y Ma, J Lu, W Bao, Y Wang and T Xia. 2012. A Novel Anticancer and Antifungus Phenazine Derivative from a Marine Actinomycetes BM-17. Microbiological Research 167(10), 616–22.
George M, A Anjumol, G George and AA Mohamed Hatha. 2012. Distribution and Bioactive Potential of Soil Actinomycetes from Different Ecological Habitats. African Journal of Microbiology Research 6(10), 2265-2271.
Ghanem NB, SA Sanry, ZM El-Sherif and GAA El-Ela. 2000. Isolation and enumeration of marine actinomycetes from seawater and sediments in Alexandria. The Journal of General and Applied Microbiology 46(3), 105-111.
Goodfellow M, P Kämpfer, H-J Busse, ME Trujillo, K Suzuki, W Ludwig and WB Whitma (Eds). 2012. Bergey's Manual of Systematic Bacteriology Second Edition, Vol 5. The Actinobacteria. 1-34 Whitman Springer, New York.
Hamada, M. C Shibata, A Nurkanto, S Ratnakomala, P Lisdiyanti, T Tamura and K Suzuki. 2015. Serinibacter tropicus sp. nov., an Actinobacterium Isolated from the Rhizosphere of a Mangrove, and Emended Description of the Genus Serinibacter. International Journal of Systematic and Evolutionary Microbiology 65, 1151–1154.
Hayakawa M, M Otogura, T Takeuchi, T Yamazaki and Y Imura. 2000. Application of a Method Incorporating Differential Centrifugation for Selective Isolation of Motile Actinomycetes in Soil and Plant Litter. Antonie van Leeuwenhoek 78, 171–185.
Hayakawa M and H Nonomura. 1987. Humic Acid-Vitamin Agar, a New Medium for the Selective Isolation of Soil Actinomycetes. Journal of Fermentation Technology 65(5), 501–509.
Hayakawa M and H Nonomura. 1989. A New Method for Intensive Isolation of Actinomycetes from Soil. Actinomycetol 3(2), 95-104.
Hop DV, Y Sakiyama, CTT Binh, M Otoguro, DT Hang, S Miyadoh, DT Luong and K Ando. 2011. Taxonomic and Ecological Studies of Actinomycetes from Vietnam?: Isolation and Genus-Level Diversity. The Journal of Antibiotics 64(9), 599–606.
Imada C, S Masuda, T Kobayashi, N Hamada-Sato and T Nakashima. 2010. Isolation and Characterization of Marine and Terrestrial Actinomycetes Using a Medium Supplemented with NaCl. Actinomycetologica 24(1), 12–17.
Lisdiyanti P, T Tamura, S Ratnakomala, R Ridwan, G Kartina, Y Lestari, A Katsuhiko and Y Widyastuti. 2012. Diversity of Actinomycetes from Soil Samples Collected from Lombok Island, Indonesia. Annales Bogorienses 16, 35-40.
Mangamuri UK, V Muvva, S Poda and S Kamma. 2012. Isolation, Identification and Molecular Characterization of Rare Actinomycetes from Mangrove Ecosystem of Nizampatnam. Malaysian Journal of Microbiology 8(2), 83–91.
Miyadoh S. 1993. Research on Antibiotic Screening in Japan over the Last Decade: A Producing Microorganism Approach. Actinomycetologica 7, 100–106.
Nurkanto A and H Julistiono. 2014. Screening and Study of Antifungal Activity of Leaf Litter Actinomycetes Isolated from Ternate Island, Indonesia. Asian Pacific Journal of Tropical Medicine 7, S238–S243.
Patel JB,RJ Wallace J,BA Brown-Elliott, T Taylor,C Imperatrice,DGB. Leonard, RW Wilson, L Mann,KC Jost, and I Nachamkin. 2004. Sequence-Based Identification of Aerobic Actinomycetes. Society. Journal of Clinical Microbiology 42(6), 2530–2540.
Mansour SA. 2003. The Occurrence and Distribution of Soil Actinomycetes in Saint Catherine Area, South Sinai, Egypt. Pakistan Journal of Biological Sciences 6, 721-728.
Saravana K, Duraipandiyan V and Ignacimuthu S. 2014. Isolation, Screening and Partial Purification of Antimicrobial Antibiotics from Soil Streptomyces sp. SCA 7. The Kaohsiung Journal of Medical Sciences 30(9), 435–46.
Ventura M.C Canchaya,A Tauch, G Chandra,G Fitzgerald,KF Chater,and D Sinderen. 2007. Genomics of Actinobacteria?:Tracing the Evolutionary History of an Ancient Phylum. Microbiology and Molecular Biology Reviews 71(3),495–548.
Zhi X-Y, WJ Li and E Stackebrandt.2009. An Update of the Structure and 16S rRNA gene Sequence-based Definition of Higher Ranks of the Class Actinobacteria, with the Proposal of Two New Suborders and Four New Families and Emended Descriptions of the Existing Higher Taxa. International Journal of Systematic and Evolutionary Microbiology 59, 589–608.
Zotchev SB. 2012. Marine Actinomycetes as an Emerging Resource for the Drug Development Pipelines. Journal of Biotechnology 158, 168–175.
Refbacks
There are currently no refbacks.