KEANEKARAGAMAN KHAMIR YANG DIISOLASI DARI SUMBER DAYA ALAM PULAU ENGGANO, BENGKULU DAN POTENSINYA SEBAGAI PENDEGRADASI SELULOSA
10.14203/beritabiologi.v15i3.2220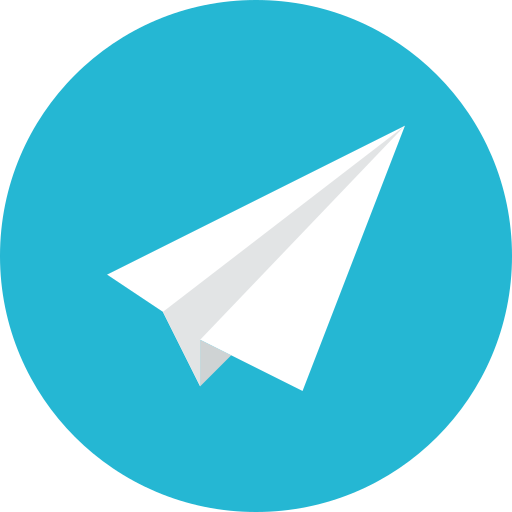 |
Abstract views:
810
|
PDF views:
717
Abstract
The present study revealed the occurrence and diversity of yeasts from natural resources of Enggano Island. The yeasts were isolated from soil, sediment, leaf, leaf litter, fruit, and flower. Isolation was performed using direct plating, membrane filtration, ballistospore-falling and enrichment culture using glucose, xylose and xylan as carbon source. After isolating, yeasts were screened for its cellulolytic potency. The occurrence of yeasts in different isolation technique are clearly found. Most of 87 yeasts isolated, abundant in leaf, soil, and sediment sample. The total yeasts isolated were classified into 32 species based on D1/D2 LSU 26S rDNA sequences analysis which genera of Candida were predominant (33%). The predominant yeast species were identified as Candida tropicalis (16,1%), Cyberlindnera saturnus (16,1%), and Rhodosporidium paludigenum (11,5%). Screening on carboxymethyl cellulose medium, there are 43 isolates within 22 yeasts species have cellulolytic activity. Four species of Basidiomycetous have high activity which includes Pseudozyma antartica Y15Eg001; Pseudozyma hubeiensis Y15Eg015; Anthracocystis chrysopogonis Y15Eg072; Cryptococcus laurentii Y15Eg017 and two from Ascomycetous are Sarocladium bactrocephalum Y15Eg226, Y15Eg227. Some of cellulolytic yeast isolates are indicated as new species candidate and required to reconfirm in another conserve regions to ensure its taxonomic position. Various yeasts isolated from Enggano Island with its cellulolytic potency should contribute to scientific information regarding microbial genetic resources of outer islands of Indonesia.
Keywords
Enggano Island, cellulolytic yeast, carboxymethyl cellulose, D1/D2 LSU 26S rDNA
References
Aidoo KE, MJR Nout and PK Sarkar. 2006. Occurrence and Function of Yeasts in Asian Indigenous Fermented Foods. FEMS Yeast Research 6(1), 30–39.
Blanchette RA and GC Shaw. 1978. Associations Among Bacteria, Yeasts, and Basidiomycetes During Wood Decay. Phytopathology 68(4), 631.
Blench R. 2014. The Enggano: Archaic Foragers and Their Interactions With The Austronesian World. 1-16. CB1 2AL. Cambridge.
Botha A. 2006. Yeast in Soil. In: The Yeast Handbook: Biodiversity and Ecophysiology of Yeast. Rosa C and Gabor P (Eds), 221-240. Springer-Verlag, Berlin Heidelberg. Gabor P (Eds), 221-240. Springer-Verlag, Berlin Heidelberg.
Botha A. 2011. The Importance And Ecology Of Yeasts In Soil. Soil Biology and Biochemistry 43(1), 1–8.
Boundy-Mills K. 2006. Methods for Investigating Yeast Biodiversity. In: The Yeast Handbook: Biodiversity and Ecophysiology of Yeast. Rosa C and Gabor P (Eds), 67-100. Springer-Verlag, Berlin Heidelberg.
Dennis C. 1972. Breakdown of Cellulose by Yeast Species. Journal of General Microbiology 71, 409-411.
Dorfler J and HV Amorim. 2007. Applied Bioethanol Technology in Brazil. Zuckerindustrie 132(9), 694–697.
Duncan SM, R Minasaki, RL Farrell, JM Thwaites, BW Held, BE Arenz, JA Jurgens and RA Blanchette. 2008.
Screening Fungi Isolated From Historic Discovery Hut On Ross Island, Antarctica For Cellulose Degradation. Antarctic Science 20(05), 1–8.
Edgar RC. 2004. MUSCLE: A Multiple Sequence Alignment Method with Reduced Time and Space Complexity. BMC Bioinformatics 5, 113.
Fonseca A and J Inacio. 2006. Phylloplane Yeasts. In: The Yeast Handbook: Biodiversity and Ecophysiology of Yeast. Rosa C and Gabor P (Eds), 263-301. Springer-Verlag, Berlin Heidelberg.
Goyal M and G Soni. 2011. Production and Characterization of Cellulolytic Enzymes By Pleurotus florida. Mycosphere 2(3), 249-254.
Hamby KA, A Hernández, K Boundy-Mills and FG Zalom. 2012. Associations of Yeasts with Spotted-Wing Drosophila (Drosophila suzukii; Diptera: Drosophilidae) in Cherries and Raspberries. Applied and Environmental Microbiology 78(14), 4869–4873.
Johnshon EA and Echavarri-Erasun, 2011. Yeast Biotechnology. In: The Yeast: A Taxonomyc Study. 5th Edition. Kurtzman CP Fell JW, Boekhout T (Eds), 21-44. Elseiver, Amsterdam.
Juszczyk P, M Wojtatowicz, B Zarowska, J Chrzanowska and A Malicki. 2005. Diversity of Physiological and Biochemical Properties Within Yeast Species Occurring in Rokpol Cheese. Polish Jiournal of Food and Nutrition Sciences 14(3), 257–261.
Kanti A. 2015. Carboxymethyl Cellulose Hydrolyzing Yeast Isolated from South East Sulawesi, Indonesia. Jurnal Biologi Indonesia 11(2), 285–294.
Kanti A and IM Sudiana. 2002. Cellulolytic Yeast Isolated from Soil Gunung Halimun National Park. Berita Biologi 6(1), 85-90.
Kanti A, N Sukarno, E Sukara, LK Darusman. 2012. Cellulolytic Yeast Isolated From Raja Ampat Indonesia. Anales bogoriense 16(1), 27-34.
Kuriyama H, D Sastraatmadja, Y Igosaki, K Watanabe, A Kanti and T Fukatsu. 1997. Identification and Characterization of Yeast Isolated from Indonesian Fermented Food. Mycoscience 38, 441-445.
Kurtzman CP, JW Fell and T Boekhout. 2011. The Yeast: A Taxonomyc Study 5th Edition. Elseiver B.V, Amsterdam.
Kurtzman CP and CJ Robnett. 1998. Identification and Phylogeny of Ascomycetous Yeasts From Analysis of Nuclear Large Subunit (26S) Ribosomal DNA Partial Sequences. Antonie van Leeuwenhoek, International Journal of General and Molecular Microbiology 73(4), 331–371.
Limtong S, S Sintara and P Suwannarit. 2005. Yeast Diversity in Thai Traditional Alcoholic Starter. Kasetsart Journal 36(2), 149-158.
Nakase T, M Suzuki, M Takashima, M Hamamoto, T Hatano and S Fukui. 1994. A Taxonomic Study on Cellulolytic Yeasts and Yeast-Like Microorganisms Isolated in Japan: I. Ascomycetous Yeast Genera Candida and Williopsis, and A Yeast-Likegenus Prototheca. Journal of Genetics Applied Microbiology 40, 519-531.
Peciulyte D. 2007. Isolation of Cellulolytic Fungi from Waste Paper Gradual Recycling Materials. Ekologija 53(4), 11-18.
Ram L, K Kaur and S Sharma. 2014. Screening Isolation and Characterization of Cellulase Producing Micro-Organisms from Soil.International Journal of Pharmaceutical Science Invention. 3(3), 12–18.
Reddy PLN, S Babu, A Radhaiah and A Sreeramulu. 2014. Original Research Article Screening , Identification and Isolation of Cellulolytic Fungi from Soils of Chittoor District, India. International Journal of Current Microbiology Applied Science 3(7), 761-771.
Saitou N and M Nei. 1987. The Neighbor-Joining Method: A New Method for Reconstructing Phylogenetic Trees. Molecular Biology and Evolution 4(4), 406–25.
Saono S, I Gandjar, T Basuki and H Karsono. 1974. Mycoflora of Ragi and Some Other Traditional Fermented Foods of Indonesia. Annales Bogorienses 5(4), 187-204.
Sazci A, A Radford and K Erenler. 1986. Detection of Cellulolytic Fungi by Using Congo Red As An Indicator: A Comparative Study With The Dinitrosalicyclic Acid Reagent Method. Journal of Applied Bacteriology 9414, 559–562.
Sjamzuridzal W, A Oetari, A Kanti, R Saraswati, C Nakashima, Y Widyastuti and A Katsuhiko. 2010. Ecological and Taxonomical Perspective of Yeast in Indonesia. Mikrobiologi Indonesia 4(2), 60-68.
Steensels J, T Snoek, E Meersman, MP Nicolino, K Voordeckers and KJ Verstrepen. 2014. Improving Industrial Yeast Strains: Exploiting Natural and Artificial Diversity. FEMS Microbiology Reviews 38 (5), 947–95.
de Souza AC, FP Carvalho, CFS Batista, RF Schwan and DR Dias. 2013. Sugarcane Bagasse Hydrolysis Using Yeast Cellulolytic Enzymes. Journal of Microbiology and Biotechnology 23(10), 1403–1412.
Spindler DD, CE Wyman and K Grohmann. 1989. Evaluation of Thermotolerant Yeasts In Controlled Simultaneous Saccharifications And Fermentations Of Cellulose To Ethanol. Biotechnology and bioengineering 34(2),189–195.
Zhang YHP, J Hong and X Ye. 2009. Cellulase Assays. In: Biofuels: Methods and Protocols. Jonathan R. Mielenz (Eds), 213-231. Humana Press, Springer Science. New York.
Refbacks
There are currently no refbacks.