EVALUASI ANTIBAKTERI DAN ANTIOKSIDAN EKSTRAK SMILAX spp. DARI PULAU ENGGANO
10.14203/beritabiologi.v15i3.2213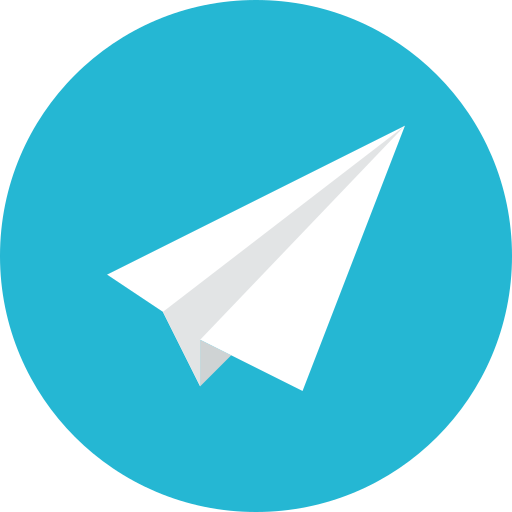 |
Abstract views:
1156
|
PDF views:
948
Abstract
Three species of Smilax spp. (Smilax macrophylla, S. odoratissima and S. zeylanica) collected from Enggano island were evaluated for their potential as an antibacterial and antioxidant. Stems and leaves of three species of Smilax spp. were extracted successively with nhexane,chloroform, ethyl acetate and methanol. Antibacterial activity was evaluated by TLC-bioautography against Eschericha. coli InaCC B5 and Staphylococcus. aureus Ina-CC B4. The antioxidant activity was analyzed by DPPH free radical activity by bioautography method. The value of minimum inhibitory concentration (MIC) and IC50 of active extracts were done by serial dilution in 96- well microplate. The results showed that 20 extracts have antioxidant activity, 13 extracts inhibited the growth of S. aureus Ina-CC B4, and 14 extracts inhibited the growth of E. coli Ina-CC B5. MIC values of active extracts against S. aureus Ina-CC B4 were in the range of 128 - > 512 µg / ml, while the values of MIC against E. coli B5 Ina-CC were > 512 µg / ml. IC50 values of extracts that has antioxidant activity were in the range of 184.11-4549.34 mg/L.
Keywords
Smilacaceae, Smilax spp., antibacterial, antioxidant, bioautography.
References
Anis Z, S Othman, H Rokiah, HM Sayed and MG Raza. 2012. Radical Scavenging Activity, Total Phenol Content and Antifungal Activity of Cinnamommum iners Wood. Iranica Jounal of Energy & Environment 3, 74-78.
Begue WJ and RM Klein. 1972. The Use of Tetrazolium Salts in Bioautographic Procedure. Journal of Chromatography 88, 182-184.
Belhouchet Z, M Sautour, T Miyamoto, MA Lacaille-Dubois. 2008. Steroidal Saponins from the Roots of Smilax aspera subsp. mauritanica. Chemical and Pharmaceutical Bulletin 56, 1324–1327.
Burits M and F Bucar. 2000. Antioxidant Activity of Nigella sativa Essential Oils. Phytotheraphy Research 14, 323-328.
Challinor VL, PG Parsons, S Chap, EF White, JT Blanchfield, RP Lehmann and JJ De Voss. 2012. Steroidal Saponins from the Roots of Smilax sp.: Structure and Bioactivity. Steroids 77, 504-511.
Hostettmann K, C Terreaux and A Marston. 1997. The Role of Planar Chromatography in the Rapid Screening and Isolation of Bioactive Compounds from Medicinal Plants. Journal of Planar Chromatography 10, 251-258.
Kuete V. 2010. Potensial of Cameroonian Plants and Derived Products Against Microbial Infections: A Review. Planta Medica 76, 1479-1491.
Kumar S and AK Pandey. 2012. Antioxidant, Lipo-Protective and Antibacterial Activities of Phytoconstituents Present in Solanum xanthocarpum Root. International Review of Biophysical Chemistry 3, 42-47.
Liu HQ, JM Gao, MH Qiu and JX Fu. 2001. Advance in Biology and Chemistry of the Genus Smilax. Natutal Product Research and Development 13, 90–93.
Mazutti M, AJ Mossi, RL Cansian, ML Corazza, CJ Dariva and V Oliveira.2008. Chemical Profile and Antimicrobial Activity of Boldo (Peumus boldus Molina) Extracts Obtained by Compressed Carbon Dioxide Extraction. Brazilian Journal of Chemical Engineering 25, 427–434.
Navarro V, G Rojas, G Delgado and X Lozoya. 1998. Antimicrobial Compounds Detected in Bocconia arborea Extracts by Direct Bioautographyc Method. Archives of Medical Research 29, 191-194.
Ncube B, JF Finnie and JV Staden. 2012. In Vitro Antimicrobial Synergism within Plant Extracts Combinations from South African Medicinal Bulbs. Journal of Ethnopharmacolology 139, 81–89.
Olinski R, D Gackowski, M Foksinski, R Rozalski, K Roszkowski and B Jaruga. 2002. Oxidative DNA Damage: Assessment of the Role in Carcinogenesis, Atherosclerosis, and Acquired Immuno Deficiency Syndrome. Free Radical Biology and Medicine 33, 192-200.
Ozsoy N, A Can, R Yanardag and N Akev. 2008. Antioxidant Activity of Smilax excelsa L. Leaf Extracts. Food Chemistry 110, 571–583.
Rajauria G and N Abu-Ghannam. 2013. Isolation and Partial Characterization of Bioactive Fucoxanthin from Himanthalia elongata Brown Seaweed: A TLC-based approach. International Journal Analytical Chemistry, Article ID 802573, 6 pages. DOI: 10.1155/2013/802573
Shah RK. 2015. Antioxidant Activity and Estimation of Total Phenols and Flavonoids in Extracts of Smilax ovalifolia Leaves. International Journal of Pure and Applied Bioscience 3(3), 174-177.
Sparg SG, ME Light and J van Staden.2004. Biological Activities and Distribution of Plant Saponins. Journal of Ethnopharmacology 94, 219–43.
Suleimana MM, LJ McGraw, V Naidoo and JN Eloff. 2010. Detection of Antimicrobial Compounds by Bioautography of Different Extracts of Leaves of Selected South African Tree Species. African Journal of Traditional, Complementary and Alternative Medicines 7(1), 64-78.
Su BL, R Zeng, JY Chen, CY Chen, JH Guo and CG Huang. 2012. Antioxidant an Antimicrobial Properties of Various Solvent Extracts from Impatiens balsamina L. Stems. Journal of Food Science 77, C614–C619.
Wang J and C Chen. 2009. Biosorbents for Heavy Metals Removal and Their Future. Biotechnology Advances 27(2),195–226.
Zhang CL, JM Gao and Zhu W. 2012. Steroidal Saponins from the Rhizomes And Roots of Smilax scobinicaulis. Phytochemistry Letters 5, 49–52.
Zhang CL, WC Li, JM Gao and JX Fu. 2003. Steroidal Saponins from Smilax scobinicaulis. Journal of Northwest Sci-Tech University of Agriculture and Forestry 31, 163–166.
Refbacks
There are currently no refbacks.