BAKTERI ENTOMOPATOGEN SEBAGAI AGEN BIOKONTROL TERHADAP LARVA Spodoptera litura (F.)
10.14203/beritabiologi.v16i1.2153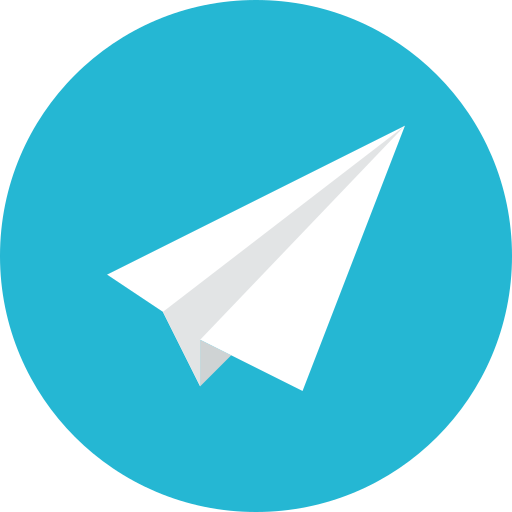 |
Abstract views:
3939
|
PDF views:
3372
Abstract
Spodoptera litura (F.) (Lepidoptera: Noctuidae) is one of the agricultural pests that attacking almost all kinds of herbaceous plants, especially
vegetables. Insect control using entomopathogenic bacteria is an alternative strategy that is effective and has a lower environmental impact than the use of synthetic insecticides. The purpose of this research was to explore entomopathogenic bacteria that have insecticidal activity against S. litura larvae at various stages of instars. The result showed that 25% of total number of isolated bacteria have potency as entomopathogenic bacteria. Isolate Staphylococcus sciuri strain BLSP-3 and isolate Serratia sp. strain BLSP-4 showed the highest larvicidal activity against the first and second instar larvae of S. litura 83% and 86%, respectively. The activity against on the third instar larvae however was only by 40%. However, the mortality caused by both isolates was lower than that of Bacillus thuringiensis (more than 90% mortality to the first and second instars and 80 % of the third instar larvae). It is suggested that both of isolates are potential to be developed further as a biocontrol agent to control S. litura population.
Keywords
Biocontrol agent, Larvicidal, Serratia sp., Staphylococcus sciuri, Spodoptera litura
References
Adam T, R Juliana, Nurhayati dan R Thalib. 2014. Bioesai Bioinsektisida Berbahan Aktif Bacillus thuringiensis asal Tanah Lebak terhadap Larva Spodoptera litura. Prosiding Seminar Nasional Lahan Suboptimal 74, 1-7.
Anggarwal C, S Paul, V Tripathi, B Paul and MA Khan. 2015. Chitinolytic Activity in Serratia marcescens (Strain SEN) and Potency Against Different Larval Instars of Spodoptera litura with Effect of Sublethal Doses on Insect Development. Bio Control 60, 631-640.
Asano S, K Suzuki, H Hori and T Watanabe. 1999. Synergistic Effects of Supernatants from Serrratia marcescens Culture on Larvicidal Activity of Bacillus thuringiensis Cry1C Toxin against Common Cutworm, Spodoptera litura. Journal Pesticide Science 24, 44-48.
Balfas R and M Wilis. 2009. Pengaruh Ekstrak Tanaman Obat terhadap Mortalitas dan Kelangsungan Hidup Spodoptera litura F. (Lepidoptera: Noctuidae). Buletin Penelitian Tanaman Rempah dan Obat 2, 148-156.
Bravo A, SS Gill and M Soberon. 2007. Mode of Action of Bacillus thuringiensis Cry and Cry Toxins and Their Potential for Insect Control. Toxicon 49, 423-435.
Bouda H, LA Tapondjou, DA Fontem and YD Gumedzoe. 2001. Effect of Essential Oils from Leaves of Ageratum conyzoides, Lantara camara, and Chromolaena odorata Curculio-nodae). Journal of Stored Products Research 37, 103-109.
Cakici F, A Sevim, Z Demirbag and I Demir. 2013. Investigating Internal Bacteria of Spodoptera littoralis (Boisd.) (Lepidoptera: Noctuidae) Larvae and Some Bacillus strains as Biocontrol Agents. Turkish Journal of Agriculture and Forestry38, 99-110.
Chandrasekaran R, K Revathi, S Nisha , SA Kirubakaran, SS Narayanam and SS Nathan. 2012. Physiological Effect of Chitinase Purified from Bacillus subtilis Against the Tobacco Cutworm Spodoptera litura Fab. Pesticide Biochemistry and Physiology 104, 65-71.
Crickmore N, DR Zeigler and J Feitelson. 1998. Revision of the Nomenclature for the Bacillus thuringiensis Pesticidal Crystal Proteins. Microbiology and Molecular Biology Reviews 62, 807–813.
Direktorat Perlindungan Tanaman Hortikultura. 2008. Pengenalan dan Pengendalian Hama Tanaman Sayuran Prioritas. Jakarta : Direktorat Perlindungan Tanaman Hortikultura.
Elsayed IA and NO Edrees. 2016. Combined Effects of Bacillus thuringiensis and Serratia marcescens on Cotton Leaf Worm, Spodoptera littoralis. Journal of American Science 12, 28-31.
Fan YH, WG Fang, SJ Guo, XQ Pei, YG Zhang, YH Xiao, MJ Bidochka and Y Pei. 2007. Increased Insect Virulence in Beauveria bassiana Strains Over Expressing an Engineered Chitinase. Applied Environmental Microbiology 73, 295–302.
Gilbert GI, K Iatrou and SS Gill. 2005. Biochemistry of Digestion, in: Comprehensive Molecular Insect Science Biochemical and Molecular Biology, 171-224. Elsevier Press, Oxford, UK.
Hennie J, F Puspita, dan Hendra. 2003. Kerentanan Larva Spodoptera litura F terhadap Virus Nuklear Polyhedrosis. Jurnal Natur Indonesia 15(2), 1-10.
Higuchi H, H Yamamoto and Y Suzuki. 1994. Analysis of Damage to Soybeans Infested by the Common Cutworm, Spodoptera litura Fabricius: II. Estimation of Leaf Area Damaged by Young Larvae using Spectral Reflectivity. Japanese Journal of Applied Entomology and Zoology 38, 297-300.
Javar S, AS Sajap, R Mohamed and LW Hong. 2013. Suitability of Centella asiatica (pegaga) as a Food Source for Rearing Spodoptera litura (F) (Lepidoptera: Noctuidae) under Laboratory Conditions. Journal of Plant Protection Research 53, 184-189.
Lauzon CR, TG Bussert, RE Sjogren and RJ Prokopy. 2003. Serratia marcescens as a Bacterial Pathogen of Rhagoletis pomonella Flies (Diptera: Tephritidae). Europe Journal of Entomology100, 87-92.
Leroy PD, A Sabri, FJ Verheggen, F Francis, P Thonart and E Haubruge. 2011. The Semiochemically Mediated Interaction Between Bacteria and Insects. Chemoecology, 1-10.
Marwoto. 2007. Dukungan Pengendalian Hama Terpadu dalam Program Bangkit Kedelai. Iptek Tanaman Pangan 1, 79-92.
Matsumoto KS. 2006. Fungal Chitinases. Advanced in Agricultural and Food Biotechnology 6, 289-304.
Packeiser H, C Lim, B Balagurunathan, J Wu and H Zhao. 2013. An Extremely Simple and Effective Colony PCR Procedure for Bacteria, Yeasts, and Microalgae. Applied Biochemical Biotechnology 169, 695–700.
Polanczyk RA, RFP da Silva and LM Fiuza. 2003. Screening of Bacillus thuringiensis Isolates Pathogenic to Spodoptera frugiperda (JE Smith) (Lepidoptera: Noctuidae). Arquivos do Instituto Biologico 70, 69-72.
Salaki CL, D Tarore dan G Manengkey. 2013. Prospek Pemanfaatan Biopestisida Bakteri Entomopatogenik Isolat Lokal Sebagai Agen Pengendali Hayati Hama Tanaman Sayuran. Eugenia 19, 1-7.
Saitou N and M Nei. 1987. The neighbor-joining method: A new method for reconstruction phylogenetic trees. Molecular Biology Evolution 4: 406-425.
Schunemann R, N Knaak and LM Fluza. 2014. Mode of Action and Specifity of Bacillus thuringiensis Toxins in the Control of Caterpillars and Stink Bugs in Soybean Culture. ISRN Microbiology 2014, 1-12.
Sousa MEC, FAB Santos and V Wanderley-Teixeira. 2010. Histopathology and Ultrastructure of Midgut of Alabamaargillacea (H¨ubner) (Lepidoptera: Noctuidae) fed Bt-cotton. Journal of Insect Physiology 56, 1913–1919.
Timpal T, J Warouw, TD Redsway, CL Salaki and W Smits. 2014. The Exploration of Bacillus thuringiensis Berliner and Bacillus cereus Frank at Mount Masarang Forest. International Refereed Journal of Engineering and Science 3(9), 01-10.
Trizelia, MY Syahrawati, dan A Mardiah.2011. Patogenesitas Beberapa Isolat Cendawan Entomopatogen Metarhizium spp. terhadap Telur Spodoptera litura Fabriscus (Lepidoptera : Noctuidae). Jurnal Entomologi Indonesia 8(1), 45-54.
Zhang W, Li Zhiyong, X Miao and F Zhang. 2009. The Screening of Antimicrobial Bacteria with Diverse Novel Nonribosomal Peptide Synthase (NRPS) Genes from South China Sea Sponges. Marine Biotechnology 11, 346?355.
Refbacks
There are currently no refbacks.